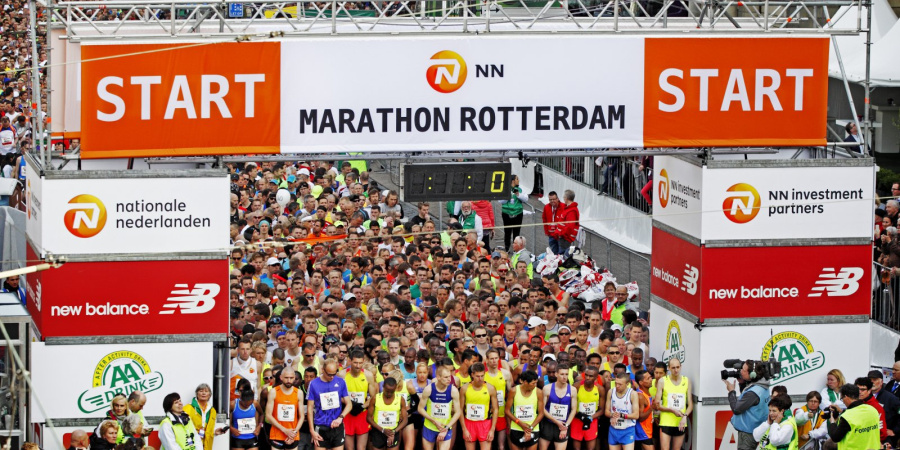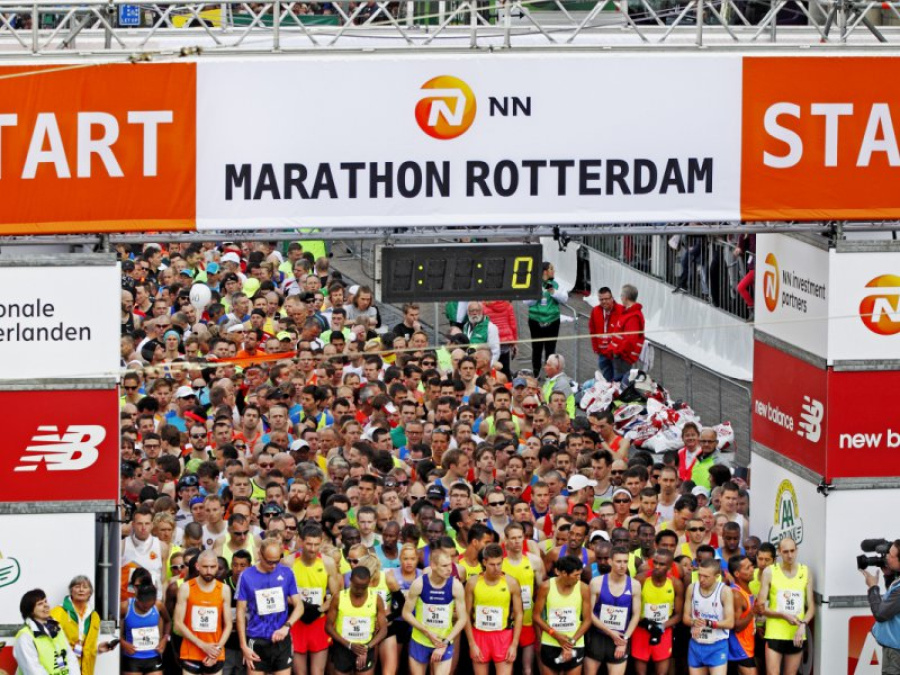 NN Group takes up dream opportunity
It all started with an initial conversation between NN Group Head of Branding Remco Barbier and Jos Hermens, during which the director of Global Sports Communication explained his ambitious plans to start a road running team.
And even from that early engagement, the project made perfect sense to Remco.
Firstly, it was an innovative and potentially ground-breaking project. Secondly, it had exciting growth possibilities. Thirdly it filled a gap in the market of sport sponsorship. In short, it ticked every box.
"The initiative has the potential to change the sport," explains Remco. "I've always been surprised how sports like cycling and speed skating have been professionally developed but by comparison running has not. To be part of that change is a once-in-a-lifetime opportunity."
NN Group has been connected to running for some time, sponsoring around 50 road races in Europe and Japan including the Rotterdam Marathon, the Naha Marathon in Japan and the San Silvestre Vallecana 10km road race in Madrid.
Running has been chosen by NN Group as its main sports sponsoring domain, because running fits well with the company's values and aim of contributing to people's general health as well as financial well-being. Running's diverse field of participants across gender, age, and nationality also provides a great match to the diverse character of the company's customer base.
"Running is for everyone, anywhere and anytime," Remco explains. "Running matters to millions of people and therefore it also matters to us. At NN we aim to foster interest and engagement in running to increase the enjoyment and the performance of participants (from elite to amateur) and all those involved. We do this by stimulating an innovative approach to running, our events, and by actively sharing knowledge and inspiration of the sport."
Through their support of running and running events, NN hopes to develop brand equity. However, sponsorships in the modern world require a more integrated approach which focuses more on consumer engagement. Understanding this, NN is keen to embrace innovation, which, if used strategically, can offer a competitive advantage in the market.
Under the aim of empowering progress in running, NN has been involved in a number of activations in the running domain.
One such project has been the hugely popular 'Running Supporter' project in which relatives or friends submit a video to cheer and support participants during the latter stages of a marathon. The messages are broadcast on a giant screen as the runners go by.
"This is an incredible activation that people really appreciate," explains Remco.
In addition to their positioning within the recreational running space, NN Group has also sought to align themselves more closely with elite runners. NN Group was a sponsor of the 2016 European Athletics Championships in Amsterdam and when Remco – himself a former two-time Dutch junior 800m silver medallist – first met Jos Hermens he was instantly attracted to the thought of being associated with a professional running team.
"It was a very good idea, but the question for us was – what will the value of the sponsorship be? In some ways, this was difficult to answer because this had never been done before, so we had no reference point."
"This is not a standard sponsorship, but I do believe the value of the product can be measured in terms of the media generated, which will give great visibility to the brand," he explains. "To me the most interesting part is the potential this project has to change the face of running. If other sponsored professional teams also emerge, then this means we'll have contributed to a genuine change in the sport."
Excited by the possibility of supporting the further professionalisation of the sport, Remco hopes the marketing support given to the NN Running Team will help communicate the athletes' incredible stories in an engaging and original way.
Yet Remco insists NN Group's main vision for the future is for the team to be successful.
"The NN Running Team aims at many successes in the coming years and I am confident this is achievable," he says. "Setting a world record in the next two-and-a-half years is also on the horizon. I know Kenenisa Bekele and Eliud Kipchoge both have the potential. I am very much looking forward to this new era in running."