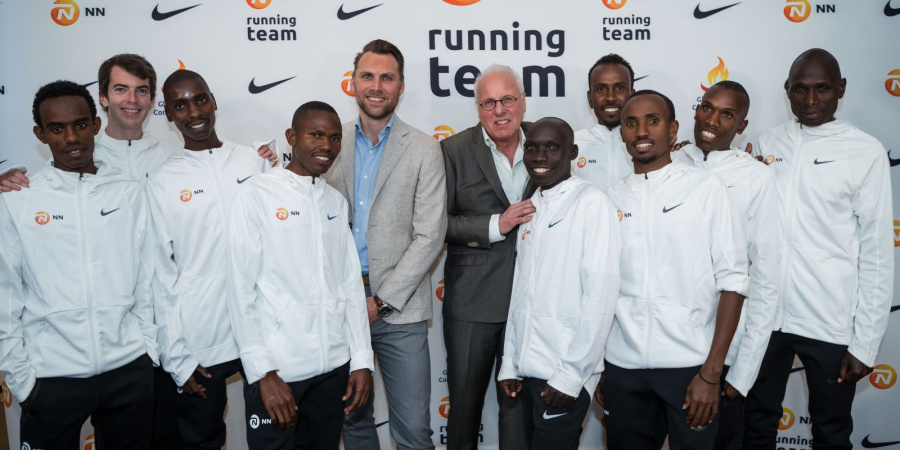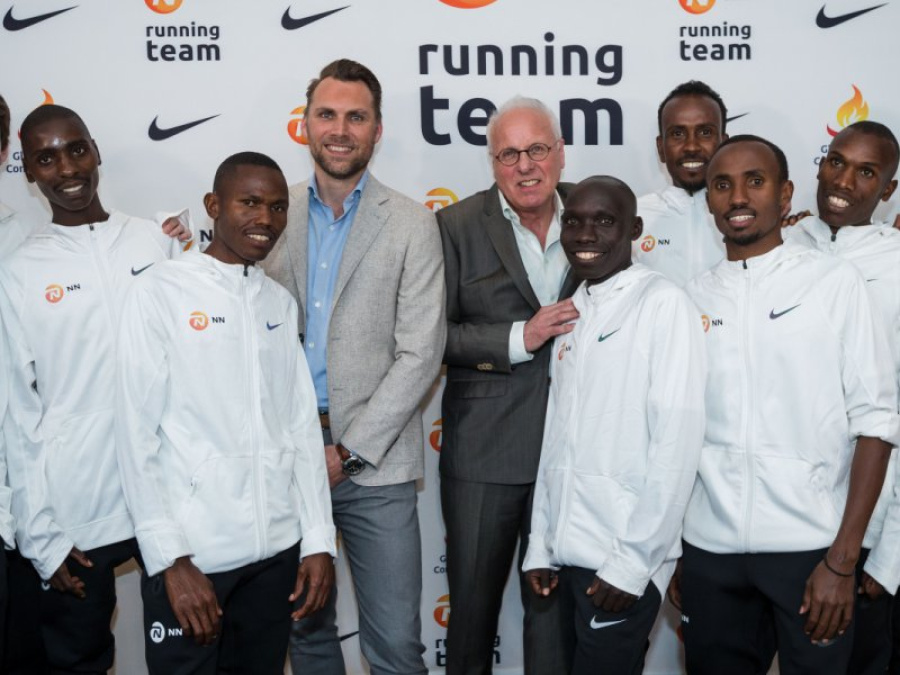 The launch of the NN Running Team
The 6th of April 2017 will be marked as the start of a major new chapter in the history of Global Sports Communication: the day that running became a team sport. Together with NN Group we launched the NN Running Team.
60 of our best runners, from 13 nations, will perform in one team. Amongst them Eliud Kipchoge (Olympic Champion in the marathon), Kenenise Bekele (multiple Olympic Champion) and Florence Kiplagat (former World Champion half marathon). Thanks to the cooperation and the extra budget that comes with the deal, the runners will get the best physical and mental support. The website www.nnrunningteam.com will give the athletes more exposure and bring them closer to their fans. IAAF (International Association of Athletics Federation) chairman Sebastian Coe called the team in his enthusiastic speech a 'journey in innovation', because working as a team creates a new dynamic in the world of running.   
For Jos Hermens, owner and founder of Global Sports Communications, it was a great and emotional day. "From today on we can give our athletes the physical support and exposure they need and deserve, thanks to the support of Nationale Nederlanden. I always called this idea of starting a running team 'my baby', so you can imagine how important today is for an old guy like me. A lot of gratitude also goes out to Marleen Vink-Rennings, who was the driving force behind the plan."
Hermens also added that he hoped more teams would join in the future, to complete the revolution. "That will give running a huge boost in possibilities and attractiveness."
In terms of coverage, the new team already made a huge step on day one. The event where the team was launched, was covered by no less than 15 (international) media outlets, from the Dutch NOS to the German Der Spiegel and French L'Équipe. They all heard Dutch top athlete Abdi Nageeye explain why this is an unavoidable step for the sport. "Running is a team sport. If I go on a training run, I cannot do 30 kilometer on my own. It is all about the team: from the manager to the physiotherapist to my team mates. As we see in other sports, all athletes can benefit from good team work. This is a great step in innovation."
The Rotterdam Marathon this weekend will be the debut of the NN Running Team.