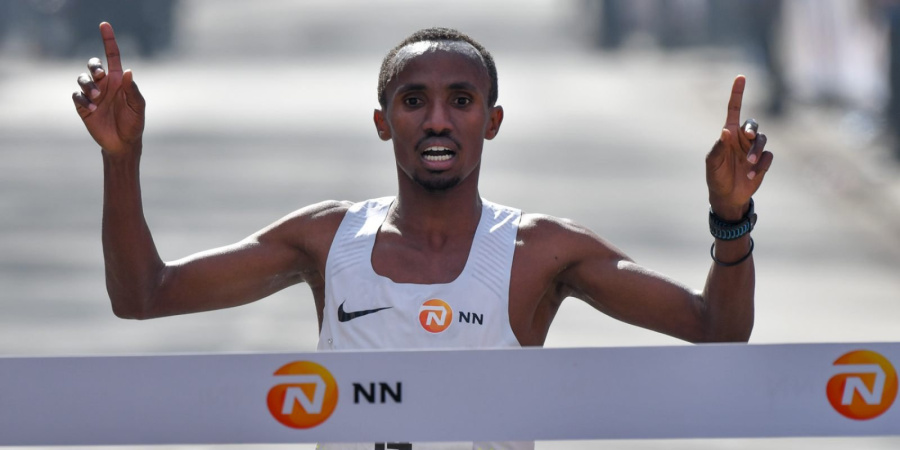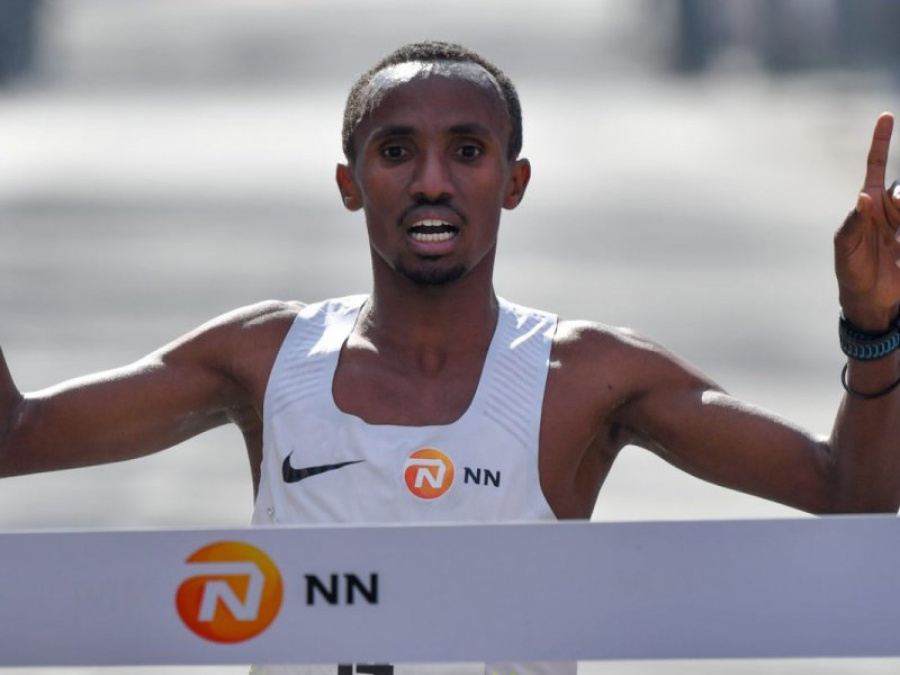 NN Running Team toast triple podium success on opening weekend
Three podium finishes, a flurry of PB's and a history-making sub-2:10 time by a Dutchman at the Rotterdam Marathon provided the highlight of the opening weekend of action for the NN Running Team.
On an unseasonably warm spring day in Rotterdam, Abdi Nageeye slashed 50 seconds from his lifetime best to record 2:09:34 for ninth and make another significant step forward in the career of the Somalian-born Dutchman.
Competing in temperatures which started out at 12c with no wind but later rising to 18c, Nageeye set off a little too enthusiastically passing 5km in a swift 15:03 before Irish pacemaker Paul Pollock sensibly settled the pace to around 3:03 per kilometre with the Dutchman clicking through 15km in 45:33.
It was then the turn of Ugandan Ezekiel Chepkorom to assume the pacing duties and he took Nageeye through halfway in 1:04:15 – around 15 seconds or so faster than the pre-race plan.
With the pacemaker no longer able to sustain the lead beyond 30km, Nageeye was locked in a group which also contained fellow NN Running team-mates; South African Desmond Mokgobu and Ugandan Jackson Kiprop.
"Even though they don't train together you could see them working together and pushing for each other, which is something you rarely see between three individuals from three countries," said Global Sports Communication Athletes and Event Manager Jurrie van der Velden.
After Kiprop dropped off the pace with a stitch around 36km, Nageeye had opened up a gap on Mokgobu and although alone for the remainder of the race he was lifted by the passionate home to record a new PB of 2:09:34 and become the first Dutchman in the history of the Rotterdam Marathon to run a sub-2:10 clocking.
"I did hope to run a little faster, although I am pleased with my PB," said Nageeye, who finished 11th in the Rio Olympic marathon last year. "Unfortunately, it was a bit too hot and I was on my own during the last part of the race.
"I was also happy to help my team-mates today as it makes running easier. I had a really positive feeling to be part of a team."
Nageeye banked a marathon qualification time for August's IAAF World Championships in London but he will make a decision on his next marathon in the next couple of weeks. Another goal the 28-year-old has set it to lower Kamiel Maase's ten-year-old Dutch record of 2:08:21.
There was more success for the NN Running Team at the Rotterdam Marathon as Laban Korir secured third in Rotterdam with a top-notch display. Korir, who boasts a marathon PB a 2:05:54, took the lead at 35km and at 40km only he and fellow Kenyans Lawrence Cherono and Marius Kimutai remained. However, following a scintillating 2:55 kilometre split, Kimutai carved out a lead he would not relinquish to stop the clock in 2:06:04. Korir crossed the line third in 2:06:25 – to record the third fastest marathon mark of his career.
Desmond Mokgobu, who is coached by former New York Marathon winner and South African distance running legend Hendrick Ramaala, also impressed to finish 12th in 2:10:51 to trim 42 seconds from his previous lifetime best. Kiprop, who struggled with a stitch in the latter stages, placed 16th in 2:14:48.
Outside of the NN Rotterdam Marathon the NN Running Team also made their mark in a number of other leading European road races.
In the Paris Marathon, Kenyan Stephen Chebogut produced the second fastest run of his career to place second behind Paul Lonyangata in a time of 2:06:56.
Chebogut was in the lead pack at around 5km remaining only for Lonyangata to unleash his winning burst for home. The Kenyan quickly splintered the field with Chebogut dropping back to third. Remaining patient, the 2015 Eindhoven Marathon produced a strong finish to kick past the Ethiopian Yitayal Atnafu in the latter stages and claim second.
In the Linz Marathon the NN Running Group claimed its maiden victory as Anthony Maritim regained the Linz Marathon title he last snared in 2015. The 31-year-old Kenyan enjoyed an excellent outing, chipping 28 seconds from his previous best recording 2:09:11 en route to an historic win.