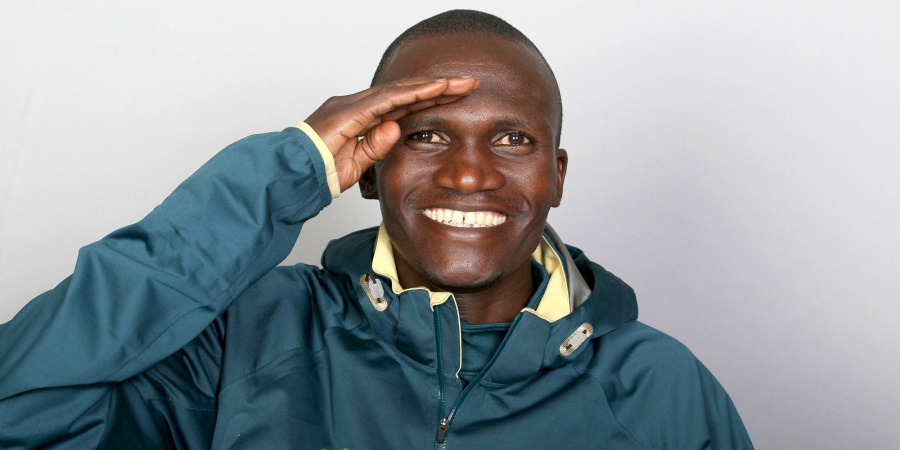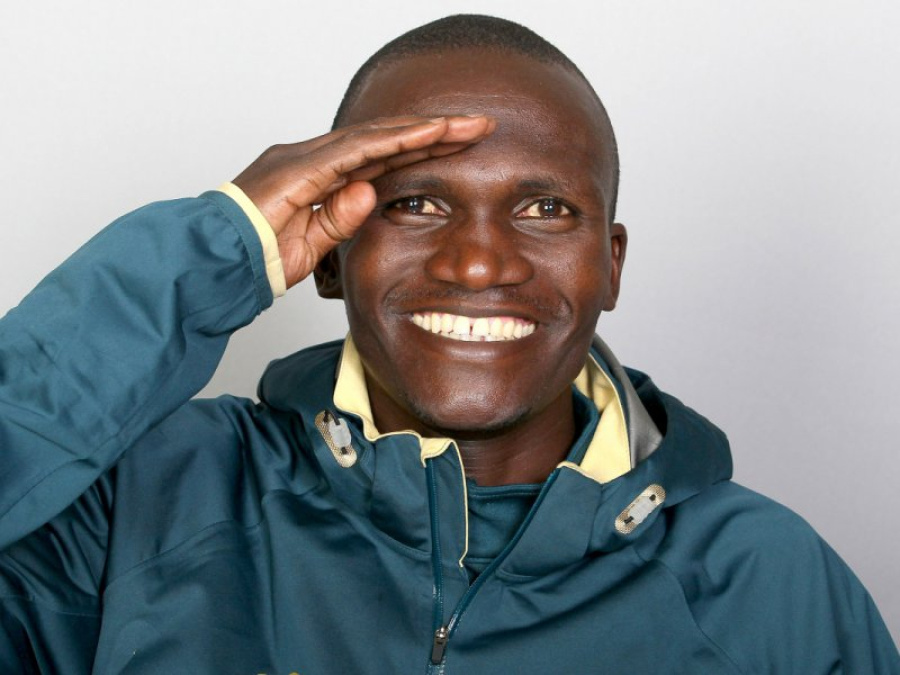 Stephen Kiprotich seeks Hamburg high on NN Running Team debut
As both a former World and Olympic marathon champion Stephen Kiprotich has already proved a master performer on the championship stage. Yet when the 27-year-old lines up to make his NN Running Team debut at the Haspa Hamburg Marathon on April 23, it will be a PB that the Ugandan will be doggedly pursuing.
Since switching from cross country to the marathon in 2011, Stephen has proved he is a natural. He won his marathon debut with a national record of 2:07:20 in Enschede and the following year catapulted himself on to the global stage by bursting clear of his more experienced Kenyan rivals – Abel Kirui and Wilson Kipsang – at 38km to storm to Olympic gold in London.
Then in 2013 he added more gloss to his growing reputation by becoming only the second man in history to hold both the World and Olympic marathon titles simultaneously courtesy of another trademark late surge to destroy the opposition and secure the world crown in Moscow.
Since then Stephen has continued to impress, most notably when setting a Ugandan record of 2:06:30 for second at the 2015 Tokyo Marathon but he is yet to unlock the same level of success on the big city marathon stage.
However, as one of the more high-profile members of the NN Running Team he is optimistic and excited for the future.
"I am so happy to be part of the NN Running Team in co-operation with my sponsor Nike," Stephen explains. "We all, athletes, organisers, media and federations need to realise that our sport needs to modernise in a way that allows sponsors to contribute to our sport in order to move forward and make the next step. I feel that being part of the NN Running Team we can show the power of running and the power of team work."
Stephens next goal is to compete in the Hamburg Marathon – a race his NN Running Team members and regular training partners Olympic champion Eliud Kipchoge and Philemon Rono have competed at in the past.
With Uganda hosting the IAAF World Cross Country Championships for the first time last month and Stephen keen to feature in his country's historic moment, he opted to target a marathon in the second half of April and Hamburg ticked all the boxes.
"I felt for me at this point in my career it is important to make a step forward in terms of my PB and Hamburg provides an opportunity to create a good group of athletes around me to achieve this goal," he explains.
Stephen performed solidly to place 17th and snag a team bronze at the World Cross Country Championships in Kampala last month and he insists the experience acted as good preparation for his opening marathon in NN Running Team colours.
"I was actually hoping for a top 15 position which would have also allowed me to qualify for the 10,000m at the London World Championships and given me two options," adds Stephen. "However, I am satisfied, it has allowed me to return to the more basic principles of training."
"I have always enjoyed cross country running in the early stages of my career and to go back to the discipline on the highest stage in my home country was something truly beautiful. I didn't do a lot of specific cross country training as the Hamburg Marathon is my main goal this spring, but it did allow me to compete in a shorter, high-speed race in both January (Ugandan Cross Country Championships) and March."  
If he needs encouragement that slick times are achievable in Hamburg, he only need look at his NN Running Team team-mate Eliud Kipchoge, who posted an impressive mark of 2:05:30 en route to winning the 2013 edition of the race on his marathon debut.
For Stephen adding a swift time to his championship success is vital.
"I am hoping to improve my PB and make a step forward in my marathon time," he says. "That's most important to me."