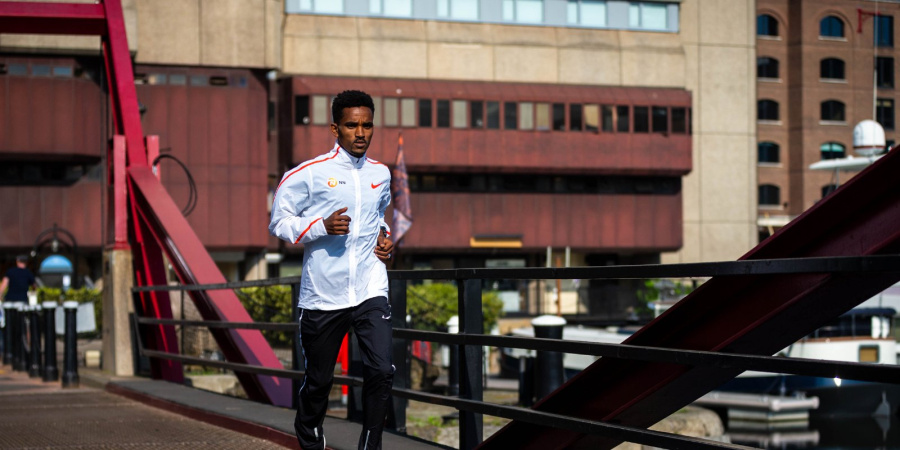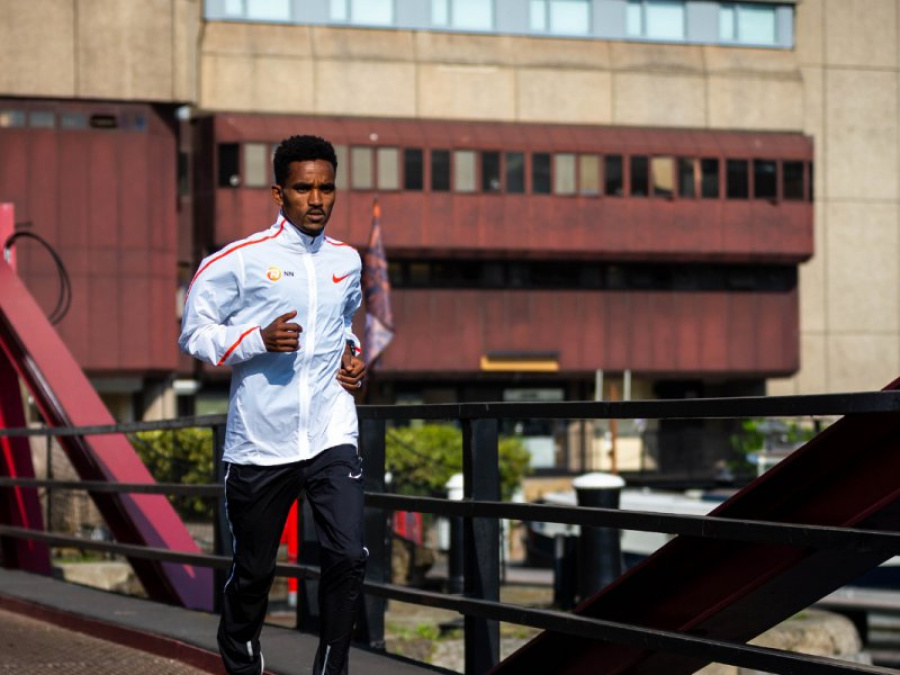 Ghirmay's magnificent seven
Ghirmay Ghebreslassie is one of several leading NN Running Team athletes targeting the London Marathon. Here are seven very good reasons why we should be optimistic the diminutive Eritrean is set for a cracking run.
1 – Intelligence
Ghirmay was an outstanding student regularly finishing top of his class in a range of subjects at school. His parents actually feared sport might impact on his academics and initially discouraged him from running. However, Ghirmay defied them, pursued running and now engages his intelligence to good effect as one of the smartest tactical performers on the marathon circuit.
2 – Running tradition
Eritrea may not quite have the distance running tradition of Kenya and Ethiopia but the East African nation nestled on the horn of Africa is a rising force to be respected. Despite a population of around six million, the country punches above its weight on the international stage. Ghirmay takes inspiration from Eritrean endurance icon Zersenay Tadese, the five-time former World Half Marathon champion and world record holder for the 21.1km distance.
3 –  Confidence
Ghirmay has never lacked in confidence or belief. In 2014 he took on the pacing duties for the Chicago Marathon and was asked to run through to 25km. He went through halfway within just 14 seconds of his target time, but felt so strong he opted to finish the race, recording 2:09:08 for sixth.
"I was being called back with everyone saying, 'don't worry, Ghirmay, you have done your work for today,' but it was my decision to finish."
4 – Adaptability
The man from the rural village of Kisadeka – about 185km south of the Eritrean capital city of Asmara – has shown admirable adaptability and resilience during a short but glittering marathon career. After finishing his maiden marathon in Chicago after being instructed to act as a pacemaker he picked up an injury in his right leg close to the 2015 Dubai Marathon and was forced to drop out at 25km. Three months later he bounced back to record a PB of 2:07:47 to finish second at the Hamburg Marathon, but still not happy he made some key changes ahead of the World Championships in Beijing by cutting back his speed work in favour of longer runs to build his strength.
"Carrying out too much speed work made me light in the body," he said back in 2015. "It is helpful to have a bit more weight."
5 – Versatility
Some marathon runners are championship specialists while others prefer big city marathons but Ghirmay has proved perfectly adaptable in both environments. In 2015 on his major marathon championship debut he romped to a 40-second victory from Yemane Tsegay of Ethiopia to take gold in 2:12:28 and last year he placed fourth in the Rio Olympic marathon. He has proved just as adaptable in the 'big city marathon' environment as he revealed last year when he became the first Eritrean to win the New York City Marathon.
6 – Experience of London
Ghirmay also has the benefit of knowing the London Marathon course having finished an impressive fourth on his debut in the British capital 12 months ago. The Eritrean trimmed a second from his lifetime best with 2:07:46 that day, and even though he was more than four minutes down on his NN Running Team stablemate Eliud Kipchoge, the Eritrean will have benefited from the experience.
7 – Age
Ghirmay has enjoyed almost unprecedented marathon success for one so young. In 2015 he become the youngest athlete – then aged 19 – to win a World Marathon title and last year he became the youngest ever winner at 20 of the New York Marathon.  Still aged just 21 and with the support of the NN Running Team behind him, many believe his best years as a marathon runner are ahead of him.