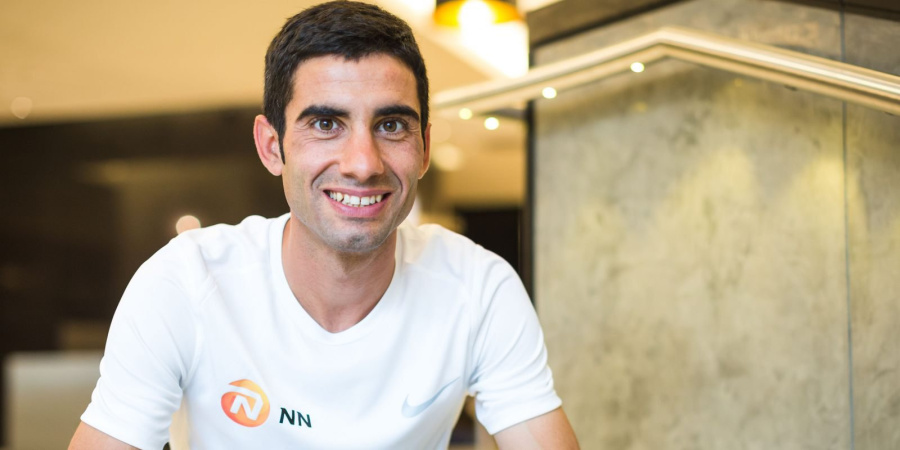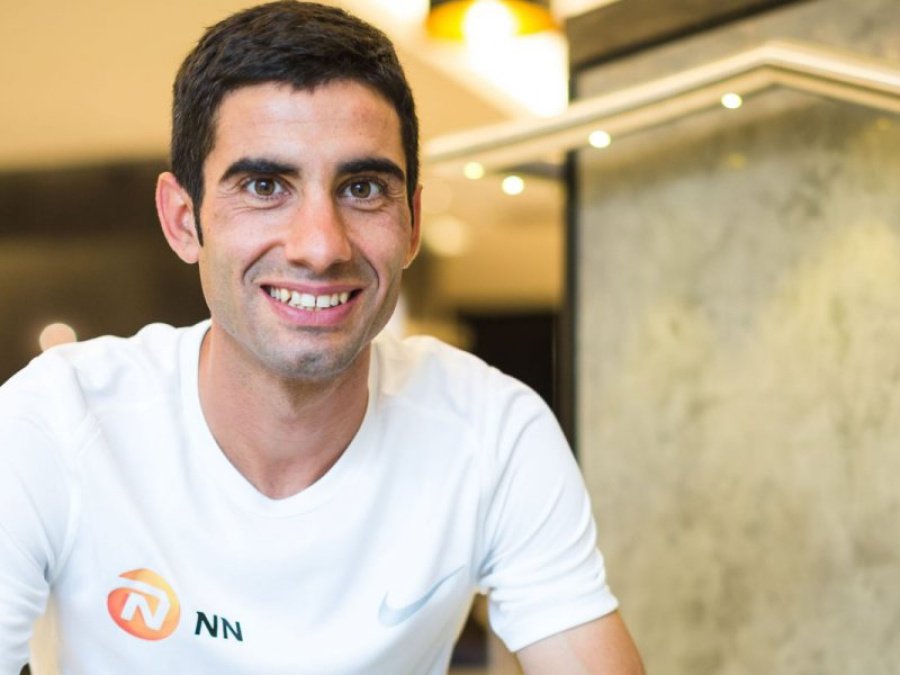 Run rabbit run
Marc Roig is a NN Running Team physiotherapist and pacemaker. Here the Kenyan-based Spaniard offers his seven-point guide to performing as a world-class rabbit.
1 – General fitness
It goes without saying to become an accomplished pacemaker requires a certain level of fitness. Marc Roig may be no world beater – as his marathon PB of 2:18 attests – but he is also a true pro, who never lets his standards slip.
"For pacing you need to be very fit," explains Marc who works and trains in Eldoret. "I run a general program just like the other athletes do. You really want to be able to run a consistent tempo therefore you focus more of your training to that. You need to teach your legs how to run that consistent tempo."
2 –  Ooze confidence
Beginning his pacemaking "career" at the 2008 Rotterdam Marathon when helping fellow Spaniard Alessandra Aguilar attain a qualification time for the 2008 Beijing Olympics, Marc has gone on to play the rabbit at around a dozen races. Over time he has established a reputation as a reliable and professional pacemaker and he insists an rabbit worth his salt needs to boast two qualities above all others.
"Being a good pacemaker is not about your PB, because many athletes have a better PB than me," he explains. "I say the two most qualities a pacemaker needs are for the athlete to be able to trust you and to be confident. You might lose a few seconds here and there because of factors such as a headwind or an incline, but you still have to transmit the feeling to the athletes that all they need to do is follow you to achieve their goals."
3 – Show respect

It is not the job of the rabbit to determine the pace of the race – that is either the job of the athlete or on occasion the race organisation. Sometimes Marc may privately disagree with the pace required, however, it is not his place to interfere. "I don't want my suggestions to start putting doubts in the athletes." So, it is best to keep schtum!
4 – Communicate well
Sound communication during the race between pacemaker and athlete also plays an important role in ensuring the goals set will be accomplished. Each athlete is different. Some like to occasionally talk during a race others not at all. Marc tries to keep any communication as simple as possible.
"Every kilometre we pass I might raise my hand or give the thumbs up," he explains. "I also let the athletes know when water stations are coming up." He can also receive input and advice from the coach of an athlete during a race.
5 – Protect your athlete/s
Unforeseen circumstances can occur in mass participation races. Some courses are narrower than others. Sometimes recreational runners may be unaware of the importance of pacing and become a hindrance. This is when Marc has to on occasion show assertiveness to protect his athletes.
"You sometimes have to make it clear to all those runners around you that the athletes you are pacing have priority," he adds. "Yes, I respect that everyone has their own personal goals, but I have to make it clear to some of these runners that the athletes I am pacing are chasing the race win or trying to qualify for the Olympic Games." 
6 – Pacing and correcting mistake
It goes without saying that any good pacemaker needs a good feel for the pace. But mistakes can be made and should this happen it is all about staying calm and correcting any errors that may occur.
"Sometimes in the first kilometre of a women's race because there may be many social runners around them and I am keen to create clean space for them, I may go a little fast," he admits. "The important thing to remember is that even if the pace is 10secs out for the first kilometre – not to panic. If you're running a marathon, there is still a long way to go to correct that."
7 – A fondness for helping others
Running may be chiefly an individual pursuit but as Marc admits the role of pacemaker adds another dimension; to help others achieve their goals. Twice Marc has paced Kenyan and NN Running Team member Florence Kiplagat to half-marathon world records in Barcelona and the 33-year-old Spaniard takes enormous pride from his efforts.
"I'm sure Florence would have set the world record without me but knowing in some small way I helped in the collaboration makes me feel extremely proud," he adds.