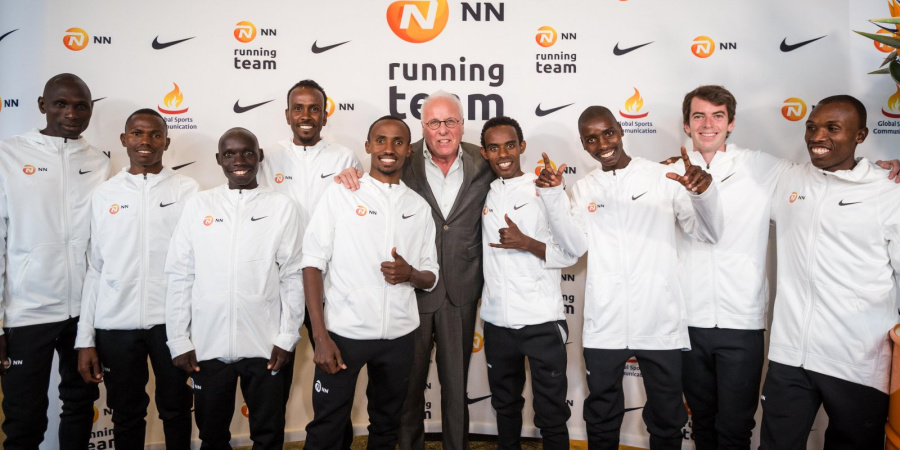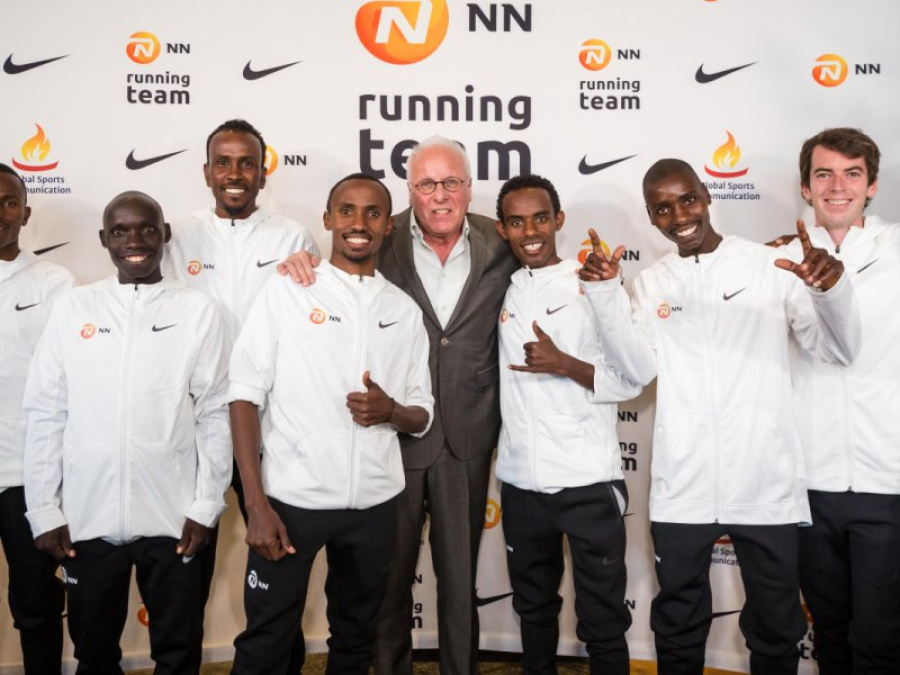 Jos Hermens hopes a strong spring debut will launch into a beautiful fall season for NN Running Team
In his blog, Global Sports Communication founder and director and visionary of the NN Running Team Jos Hermens writes about the early successes of the team and plans for the future.
One of the personal highlights was watching four NN Running Team athletes – Kenenisa Bekele, Tesfaye Abera, Ghirmay Ghebreslassie and Abel Kirui – wearing the distinctive orange and white NN Running Team vests on the start line at the Virgin London Marathon. It made me proud.
We also achieved success in London with Kenenisa second, Abel placing fourth and Ghirmay in sixth. To have three athletes finishing the top six in such a competitive race against so many world-class athletes was a big achievement.
Other highlights were obviously the victory of Geoffrey Kirui in Boston marathon and the second places of Stephen Kiprotich and Stephen Chebogut in Hamburg and Paris. Our Dutch athlete Abdi Nageeye took the spotlights in Rotterdam where he became the fastest Dutch athlete ever in the NN Marathon Rotterdam.
For me it is great to see the different athletes becoming teammates. Long distance running has always been a very individual sport or with a focus on nationality, that now when I see messages from NN Running Team athletes from different countries wishing each other luck before a race, it gives me the biggest smile.
The fans could follow all the activities of our athletes on the online platform and we already reached more than 2 million fans with the messages, videos and photos on the online platform. We also had a live Q and A with Eliud Kipchoge after his phenomenal race in Monza. It is one of my goals to bring our elite athletes closer to the fans and we have been blown away by all the enthusiastic messages from the fans.
Of course, with the spring marathon season now over, our attention switches to the autumn marathon season and thanks to the support and financial backing we have received from NN this will allow for an even smoother preparation for our athletes.
We get the opportunity to invest in our training camps and improve the range of training facilities. Having a greater budget to work with certainly improves our options on many levels.
Within Global Sports Communication I have employed two new marketing staff. While in Africa we have brought in Assefa Mezgebu – the 2000 Olympic 10,000m bronze medallist – as a full-time coach in Ethiopia. In Eritrea we invested in a new coach and we hope to give many more athletes better guidance in their training and preparations for their races.
We no longer have to make tough decisions on whether we can afford to send athletes to Europe depending on the type of injury sustained. Should an athlete be injured we can guarantee quality support.
Our coach Patrick Sang has a very important role in building our group in Kenya and the success of NN Running Team frontman Eliud Kipchoge. It makes me proud that we can invest in the trainingcamp where so many of our champions live and train. We are renewing the water supply in our trainingcamp in Kaptagat and we are aiming to get solar energy for the camp.
As for the autumn marathons, I would, of course, like the NN Running Team to be winning marathon majors and other races.
My dream scenario would be to see a fight between Eliud and Kenenisa in an autumn Marathon. After Eliud's sensational 2:00:25, I know he wants the official world record (of 2:02:57 set by Dennis Kimetto) and I'm sure he can break the record. His performance as part of the Breaking2 project has put him another realm. In the past we have spoken about going through halfway in 61:30 and maybe low 61s but Eliud can go through in even faster times. He has set a whole new standard.