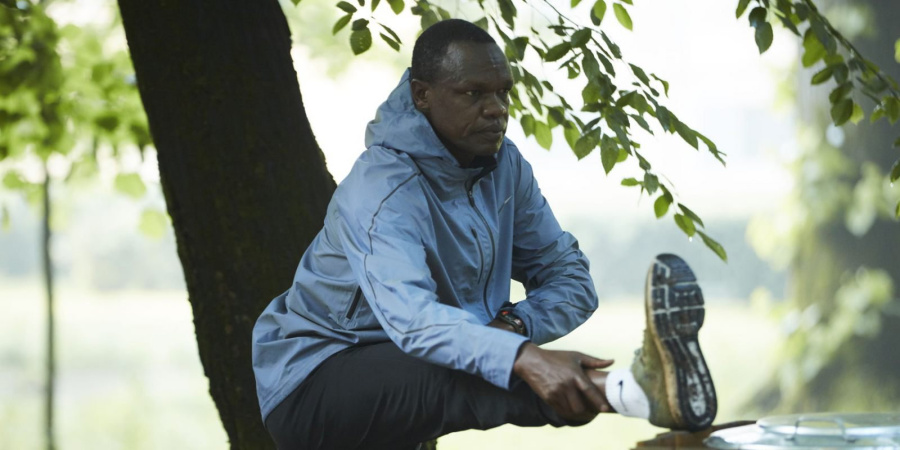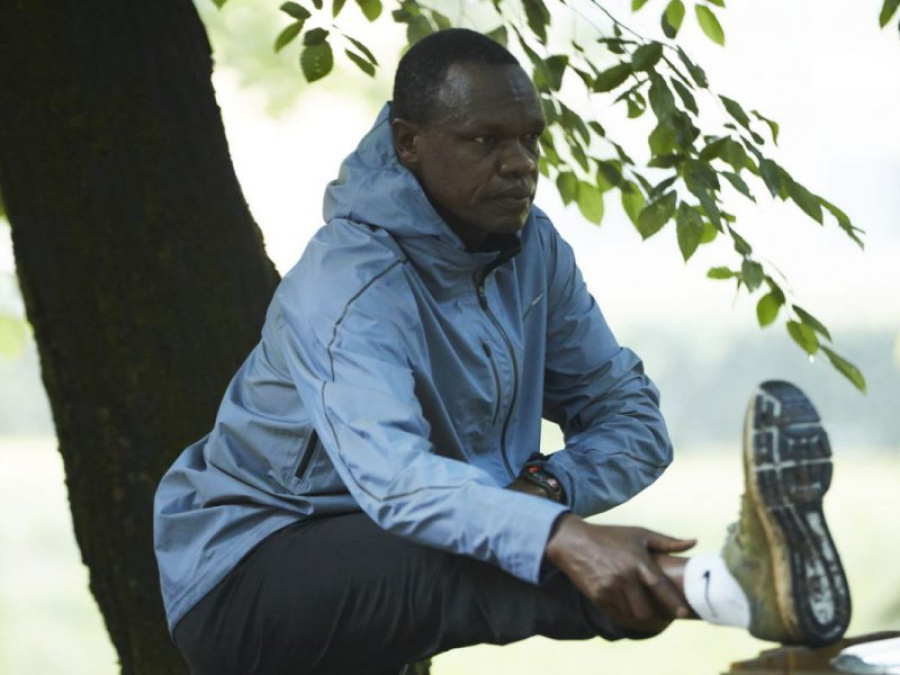 Patrick Sang the dream maker
Perhaps few people better embody the principles of the NN Running Team than their influential Kenyan coaching giant Patrick Sang.
While much of the attention is thrust upon his star athletes such as Olympic marathon champion Eliud Kipchoge, former World and Olympic marathon gold medallist Stephen Kiprotich and two-time World Half-Marathon champion Geoffrey Kamworor, Patrick prefers to play an understated behind-the-scenes role as coach, mentor and inspiration.
Approaching coaching with an intelligence and humbleness in equal measure his impact should not be dismissed with NN Running Team creator Jos Hermens saying of Patrick's coaching ability: "He is very structured in his approach. Eliud, for example, knows six months ahead what he is doing in training, but he (Patrick) is also very good on a human level not only on the training." 
It is an approach which perfectly aligns with the principles of the fledgling NN Running Team, who after an uplifting spring spring campaign are seeking to make waves during the forthcoming autumn marathon season.
The genesis of Patrick's coaching story can be traced back to his time in the 1980s studying and running in the US. Initially based at the University of Texas before later completing his graduate studies at the Iowa State University, his American experience was one the Kenyan has never forgotten.
Besides exposing him to a "world beyond running" he explains: "The coaching I received gave me a good foundation, but it was also the time when I first asked myself, could I go all the way to the Olympic Games and World Championships and win medals by coaching myself?"
Patrick took on the challenge and proved good to his word emerging as a world-class performer in the early 1990s grabbing three successive global 3000m steeplechase silver medals at the 1991 and 1993 World Championships and at the 1992 Olympic Games.
Later under the encouragement of Jos, Patrick broadened his coaching experience by leading a small training group in 1997. He proved an instant hit and after only months in the role guided Bernard Barmasai to the world 3000m steeplechase record of 7:55.72 in Cologne – the same race where Patrick coincidentally posted his own personal best time of 8:03.41.
So why the fascination with coaching?
"In Kenyan (back then) we did not have serious, trained coaches and my interest was giving back to the community because I knew there were so many athletes that needed coaching input," he explains. "Coaching is my way of giving back to a sport, which had given me so much."
As Patrick's career came to a conclusion and acknowledging he needed to expand his coaching horizons beyond the steeplechase, he spent five years from 2000 coaching at the IAAF Regional Development Centre in Nairobi to train as a middle and long-distance coach.
Over time modest and humble Kenyan has churned out a stellar cast of champions including, two-time World U20 cross country champion Viola Kibiwot, Richard Limo, the 2001 World 5000m champion, former World and Olympic steeplechase champion Brimin Kipruto and Emmanuel Mutai to London Marathon glory plus a host of others.
With typical modesty, Patrick credits much of his success to working with a group of talented athlete who are willing to be guided coupled by his "simple" but highly effective philosophy. "If they put in the effort, any talented athlete can achieve their optimal level, but to achieve that effort should be guided by a technical person (or coach)," he explains. "My philosophy is to first look at the potential of the athletes and then find a way to maximise that potential."
Yet the 53-year-old coach has always extolled a far wider brief than purely that of a running coach. Hermens talks of Patrick's "holistic" approach in which he takes a genuine interest in all aspects of his athlete's life. He is happy to advise on the athletes' financial matters and places a heavy emphasis on educational improvement in all his athletes. "If I offer a piece of technical advice, but there is a problem at home then that technical advice will be useless if the home environment is not positive," he explains of his broad approach to training.
"I try to develop friendships within the training groups and when the athletes are in a group setting the focus is to enhance the collective group performance. We are really grateful at Kaptagat for people like Eliud, who are willing to step up to inspire and mentor the younger athletes."
Patrick is also excited by the development of the NN Running Team which he describes as a "good initiative" and one that will open "more opportunities" and a "growth in performance." It is one which fits snugly into his overall ambition for the sport. "The NN Running Team programme, I hope, will lead to the establishment of more centres of excellence in our sport," he says. "I want to see Eliud and others within an institutionalised framework, where they can mentor and help develop young athletes to a high-level of excellence."
But perhaps the final word should go to Eliud, the man whom Patrick has worked with during a glittering 14-year international career.
"Patrick has all the qualities," says Eliud who earlier this month ran a jaw-dropping marathon time of 2:00:25 as part of the Nike Breaking2 Project. "He is a sport coach and a life coach. He can really can make any athlete's dreams come true."