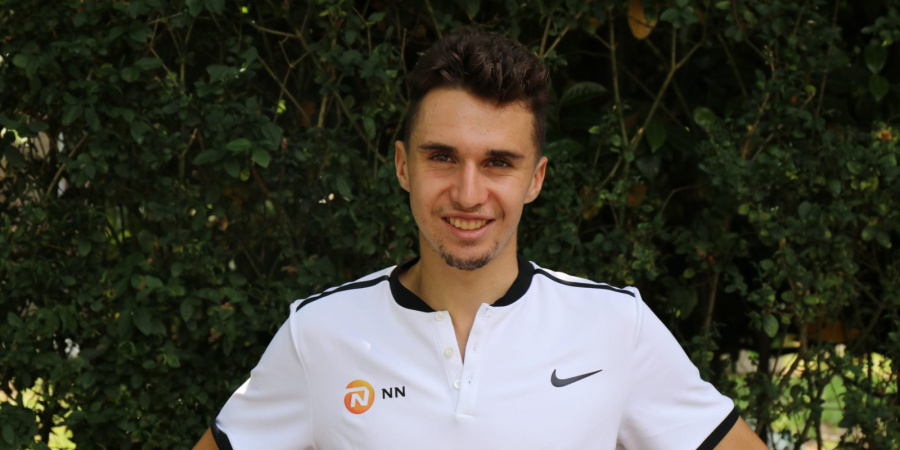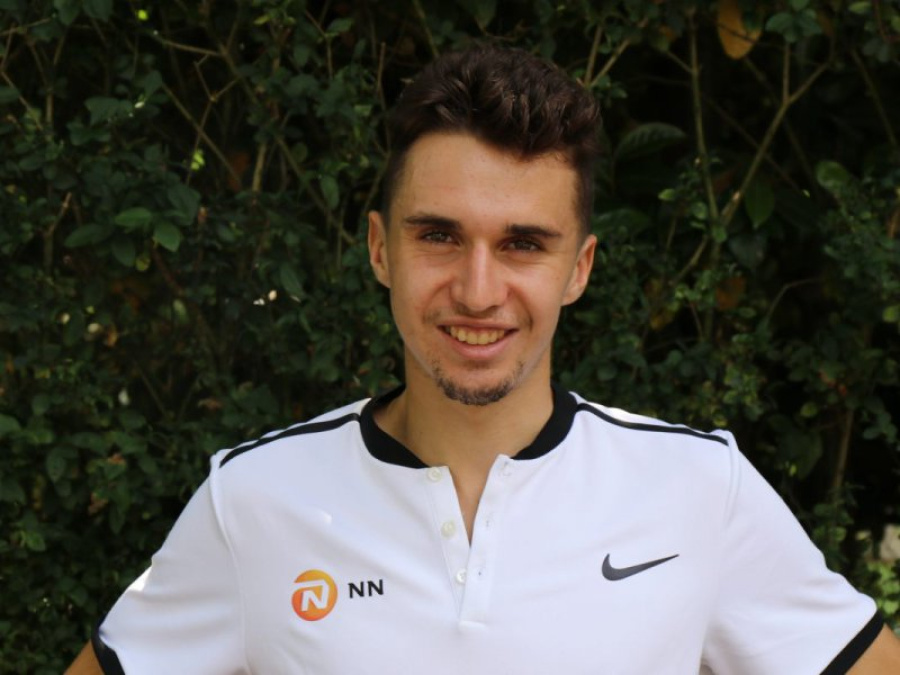 Julien Wanders enjoys the high life
Emerging Swiss distance running ace Julien Wanders is one of the NN Running Team's young and gifted European contingent. Here we introduce more about the 21-year-old with the bold ambitions.
Family of many talents
Born and raised in the Swiss city of Geneva, Julien Wanders comes from a family of high achievers. His mother and father are both musicians playing the violin and cello, respectively. Meanwhile, his sister, Cecile, is an emerging international show jumper. Julien, however, decided to navigate a different route.
"I'm not really into horses and although I played cello when I was younger I do not play music anymore," insists the international athlete.
Running beginnings
His first running experience came at the age of five when he tackled a 1km kids' road race in his home city. Bubbling with enthusiasm he asked his parents if he could join an athletics club and so started his formal involvement. Encouraged to play lots of sports he tried his hand at football, tennis and surfing in his youth but specialised in running from the age of 15.
"I was already the age-group champion in the 1000m and 2000m, so my results showed me I was best at running," he explains of his decision to focus on athletics.
Euro disaster
Julien made his international debut at the 2013 European Cross Country Championships but the then 17-year-old broke a small bone in his foot just two days before the event.
"I was in shape to maybe finish top 20 or top 15 (before the injury)," recalls Julien. "I couldn't even do strides before the race, but I said, okay, I have to run. My foot was really painful during the race and I had to have a five-week break after the race."
Julien finished a distant 54th in Belgrade.
African obsession
Once Julien fully committed to athletics he quickly became intrigued by the accomplishments of the East Africans. So much so he wrote a school paper on 'why Kenyans are so good at distance running?' and curious to find out more in 2014 he spent a month living and training in Kenya.
It proved a huge learning experience for the raw Swiss athlete. Unused to eating Kenyan food he spent a week ill in bed and he found much of the training beyond his limits.
"Iten is very hilly but back then I was really skinny with no muscles," he says. "Every day of training was really hard and when I returned home I had to slow down for two weeks because I was completely exhausted."
Julien was not discouraged. He returned in 2015 for a longer period of time and now spends six months a year training in the high-altitude training base of Iten. Over time his body has become conditioned to the unique training demands.
"Each year it has become easier," explains Julien, who is part of a 20-strong training group. "I don't feel the altitude like I did three years ago."
Train high
Besides spending half-a-year living and training at high altitude in Kenya he also bases himself for four months a year at his 1800m high Swiss training base in St Moritz. For Julien, the advantages of such an altitude-rich training regime are crystal clear.
"For long distance running it really helps when training is harder (at altitude) because then when you are at sea level, it is much easier," he explains.
Coaching foundation
His long-term coach Marco Jaeger has been a fantastic long-term support for Julien with the Swiss athlete praising Jaeger's communications skills – even when the pair are apart from long spells.
"He sends me the (training) programme every week or second week and I call him after each training session. In that way, he knows how to adjust the sessions and I can move in and out of the training groups (in Africa)."
Rollercoaster year
In 2015 Julien experienced a mixed bag competitively. He started the year promisingly by placing 36th – and third European – in the U20 race at the IAAF World Cross Country Championships in Guiyang. However, at the European Cross Country Championships in Hyeres, France later that year he had designs on U20 gold only to be bitterly disappointed to place 12th.
"I sprinted from the beginning to break the field but after 1km, when I saw that everyone was behind, I lost confidence, he says. "I was so disappointed, I didn't even sprint for the podium. It was a bad mistake by me."
Sandwiched between these performances, Julien served further notice of his potential by running a Swiss junior 5000m record of 13:48.21 in Oordegem, lowering the mark held by 1984 Olympic 5000m silver medallist Markus Ryffel. "Markus is a famous person in Switzerland and to break his record by 15 seconds gave me a lot of confidence," he adds.
The road runner
Julien has also impressed on the road. In 2015 he finished eighth in a handy 28:49 over 10km in Berlin. Then in March he revealed more of his potential on asphalt by clocking 61:43 for fourth in Milan on his half-marathon debut.
Long term he believes his ambitions lie on both the track and road and he hopes to qualify and run 13:22 for the 5000m for the forthcoming World Championships in London.
NN Running Team gains
Growing up, his athletics hero was three-time Olympic champion and world 5000m and 10,000m record holder Kenenisa Bekele, so for Julien to be a part of the NN Running Team is a huge thrill.
"To be on the same team as the likes of Kenenisa and Eliud (Kipchoge) will motivate me and the extra support I will receive will hopefully make it easier for me to train in Kenya and St. Moritz," he says. "Five to ten years down the line, I want to be the top athlete in the world."