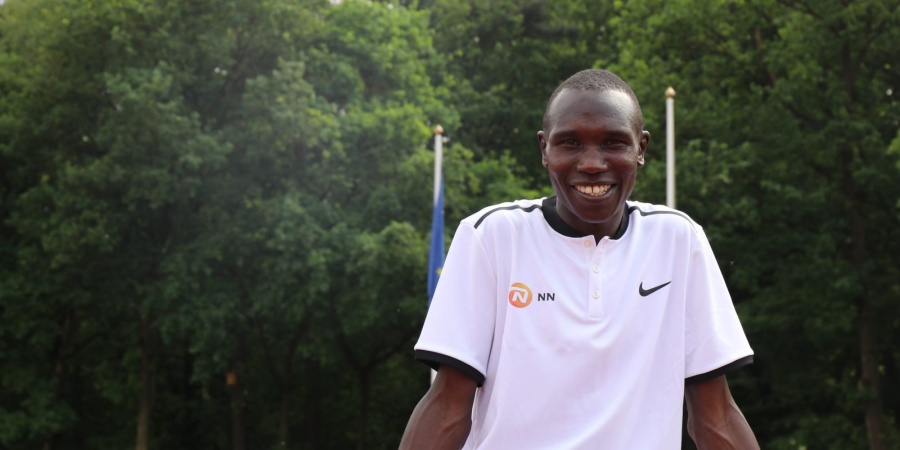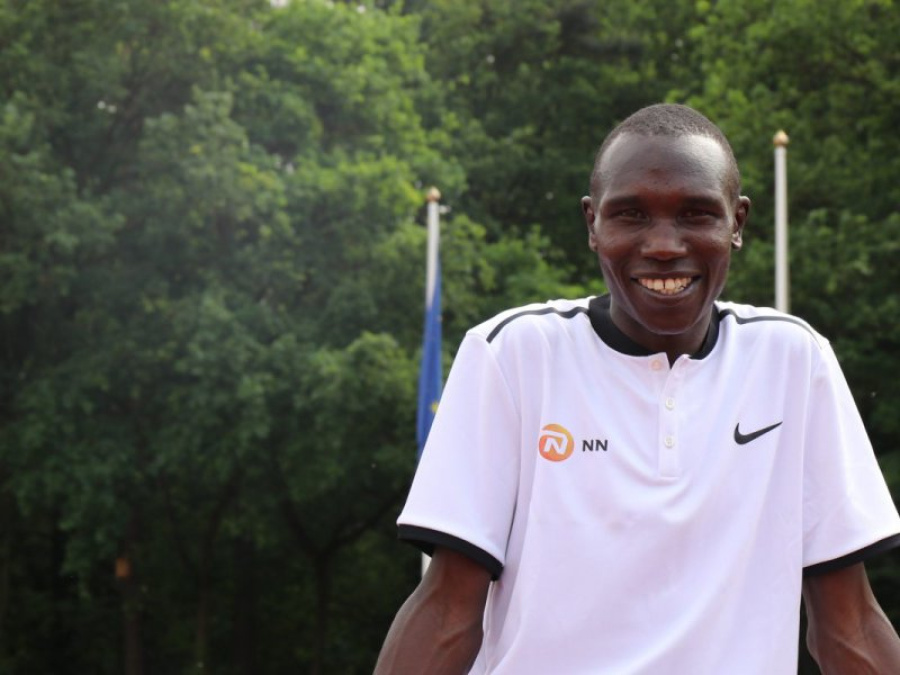 "Mr Versatile" shares his secrets
Aged just 24, Geoffrey Kamworor has already proved a man for all surfaces excelling on the track, road and cross country. The Kenyan has snared two World Half Marathon titles, grabbed a pair of World Cross Country crowns and also won a 2015 World 10,000m silver medal. Here the multi-talented endurance star offers his five-point guide for excelling on all surfaces.
1 – Work with a top coach
For the past six years, Geoffrey Kamworor has worked under the astute coaching expertise of Patrick Sang – a man commonly regarded as one of the world's elite distance running coaches. The former World and Olympic steeplechase silver medallist has guided the career of a stellar cast of the world's top athletes including fellow NN Running Team members; Eliud Kipchoge, the Olympic marathon champion and former World and Olympic marathon gold medallist Stephen Kiprotich.
Kamworor is fully appreciative of his coach's work and adds of Patrick: "He has always been my coach and mentor and because he himself was an athlete he understands everything about being an athlete. He is a great coach, he sets a nice program and we are proud of him."
Crucially, Geoffrey also says Sang has the ability to tailor his program to allow him to fulfil his talent on all surfaces.
"It is very hard work because he needs to write specific progams and writing three programs at the same time is never easy," he adds. "Yet he manages the workload because he is a smart coach. He always knows what does and doesn't work. I am especially proud for what he does for me. I always follow what he says. He is always right and this makes it easy for me. I trust him."
2 – Find a world-class training group
Based out of Kaptagat in Kenya, Geoffrey also benefits from training alongside a world-class group of athletes. At the head of this team is the remarkable and inspirational Eliud Kipchoge who passes down his extensive knowledge base to Geoffrey and the rest of the group.
"We are so proud to be with him," says Geoffrey of Eliud, the world's number one marathon runner. "We follow his tips. He is my role model and mentor. I will always follow what he says. I want to be like him and better. Focus, work hard and be patient. Those are the words of his that I live by."
3 – Treat each discipline independently
Geoffrey's versatility for all three surfaces is virtually unprecedented in the modern era. The Kenyan has performed to the highest level for many years on Mondo, mud and asphalt, yet for him the key is treating each discipline individually.
"For me, I always focus," he adds. "When my mind says this is right for me, I focus on that. I don't have divided minds. If it is cross country, I fully focus on cross country. If it is time for the road I focus on that. Whatever coach says, I follow." 
4 – Be confident
Geoffrey admits there are differences in terms of the amount of speed training, endurance training and stride paces needed to excel on each surface. However, despite the differences this has never proved a daunting prospect for the Kenyan endurance star.
"For me, it is in the mind," he says. "I believe I can do all three (surfaces). If I focus properly and with the right coach behind me, anything is possible. It doesn't matter if the distance is the marathon or the 1500m."
5 – Enjoy the challenge
For Geoffrey competing – whether on the road, track or cross country – is something to be relished and he brings this positive attitude to every training session.
"I love them all the same and I get so much joy from the differences," he says.
In terms of passing on any advice, the NN Running Team star has a very simple message: "Bring discipline into your life, but also have a lot of fun," he adds. "You can only be good, if you get joy from what you do."