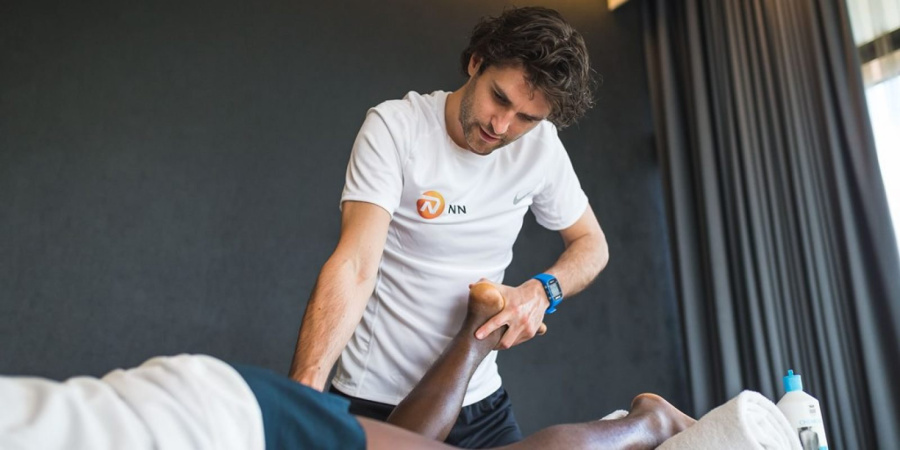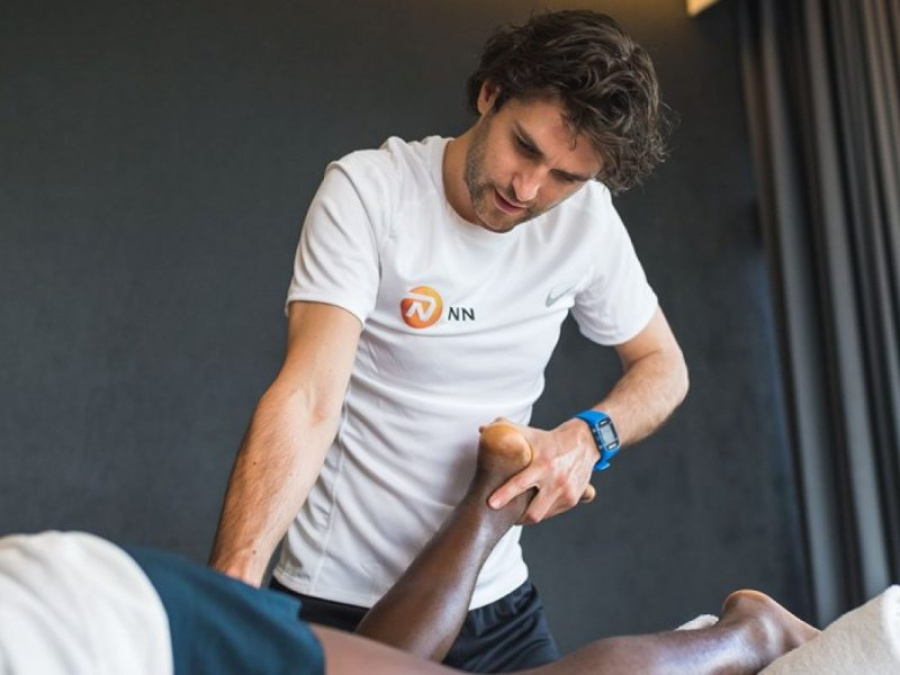 The man with the healing touch
NN Running Team physio Vinne Los talks about the critical work he carries out on the leading marathoners in their finals days heading into a big race.
While it is quite rightly the feet and legs which provide the driving force for so much of the success of the world-class NN Running Team, it is only fair to pay tribute to the healing hands of one of its leading physiotherapists.
Dutchman Vinne Los is not one to seek status or fame but his vital work in the final days before a major marathon could just make the difference between winning and losing for the team's stellar array of world-class performers.
"The physio is not responsible for the result of the athlete because it is the athlete who has to run the race," says Vinne. "I see my role as the equivalent to that of fixing a bicycle. If that bicycle is weakened, it will stop the cyclist achieving the results. In running it is similar in that I have to make sure the body is okay and ready for the race."
With a doctor for a father and a mother who worked in a hospital, a move into health care and life as a physio seemed a natural choice for the man who hails from the city of Hengelo.
Vinne was working in a private practise alongside the brother of Global Sports Communication Athletes Manager Valentijn Trouw when it was suggested he could take up a full-time position in Ethiopia treating the agency's world-class distance-running group.
With a long-held passion for Africa, having met his girlfriend while enjoying an internship in South Africa, Vinne leapt at the opportunity and took up the role based out of Addis Ababa in 2011.
"We always thought if there was a possibility to work in Africa again we would like to do so," he explains. "For me, being like a sports lover it was a unique chance to work with elite athletes."
With Vinne's presence in Ethiopia allowing for on-site medical assistance and the early detection of injuries – previously most treatment had to be carried out in Europe – the physio's work diminished the possibility of more serious issues developing untreated.
And while he acknowledges living in East Africa presents its challenges after winning the confidence of a group of around 60 athletes under his care – including the likes of distance running icons Kenenisa Bekele, Tsegaye Kebede and Olympic Champion Tiki Gelana – living and working in Ethiopia he says proved a richly fulfilling experience.
"I'd experienced the whole journey to the London Olympics with Tiki Gelana so for her to win gold there was very memorable," he recalls. "Seeing the emotion of the athletes achieve their biggest successes straight after a race is a beautiful moment. Realising you have played some small part in this is very rewarding."
After three-and-a-half years in the role he returned home to work full-time in a clinic with recreational runners while continuing to work with Global around their major marathons. Since the launch of the NN Running Team he has maintained his position and Vinne is excited by the project, which he believes, because of greater investment in research, health care and nutrition, will lead to a growth in the team and positively impact on performances.
"My job is the same as before, but we now have more budget for physiotherapy or for an athlete to more easily go to the doctor. If there is a more acute problem, I can now more easily accompany the doctor. I see these things as making a difference."
Working on six to eight major marathons each year Vinne typically starts his work on the Wednesday before race day to ensure the athletes are physically in tip-top shape.
"Many athletes will have undergone a long journey to the race and often because of the lengthy time spent sitting on planes or cars this can lead to sore hamstrings," he explains. "The athlete often arrives at 90 per cent fitness due to traveling and the hard training up to the race. My role is to make sure they are 100 per cent fit when they appear on the starting line. In the last couple of days my role is to check the spinal cord, the ankles, the knees and hips and to ensure all the blocked joints are free. Many of these may only be small things but unless they are treated – a small thing can develop into a big problem."