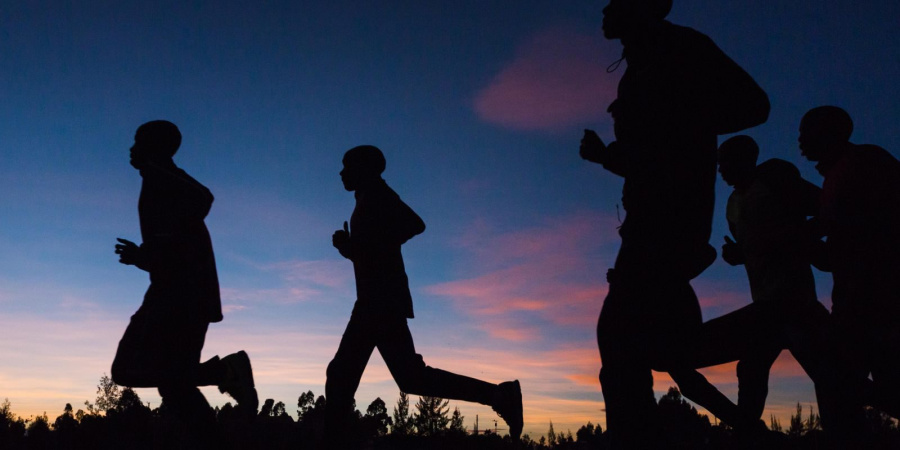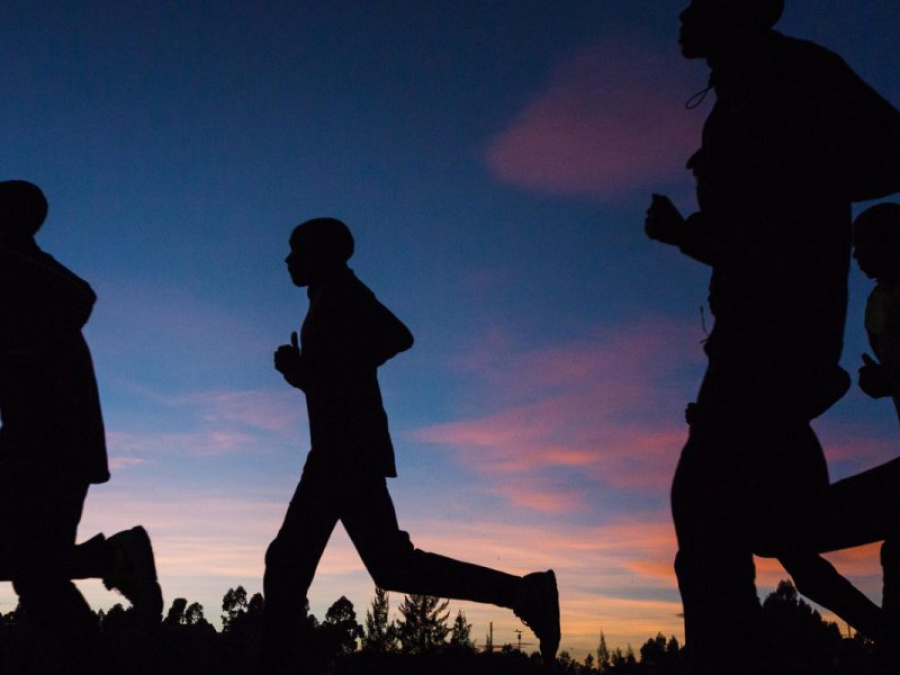 Out of Africa
A trio of talented European-based NN Running Team members currently live and train for much of the year in Africa. Here the threesome chat about the main advantages of being based out of the East African endurance-running hub of Kenya.
Abdi Nageeye – The Dutch Olympic marathoner and 2:09:34 performer
Born in Somalia but raised in the Netherlands, it was the wake of the disappointment of missing out on 5000m qualification for the London 2012 Olympic Games when Abdi Nageeye sought to experience training in Africa.
Initially dividing his time between Ethiopia and Kenya he has more recently decided to commit to basing himself out of the latter country. There is little doubt the move has been hugely beneficial and the 28-year-old has a simple theory why.
"You are among the best athletes in the world and get the chance to train with them," says Nageeye who last year finished 11th in the Rio Olympic Marathon. "The high altitude is a way of life here, which is something you can't find in Europe."
The "cultural difference" can present difficulties for the European-based athletes, but for athletes who harbour big ambitions, it is unquestionably the place to be.
"If your goal is not to become as good as the best athletes in the world then stay at home," he says. "If not, here is where your dreams can come true. You get it all here in Kenya; the altitude, the endless dirt roads, the big professional groups, the clean air, the different places to train. All you need is a pair of shoes and you can train with athletes like Eliud Kipchoge, Abel Kirui and Florence Kiplagat."
Julien Wanders – The rising Swiss star of the NN Running Team and 61-minute half marathoner
Julien Wanders may only live in basic conditions and be limited to carrying out his track session on a dirt track, but the rising Swiss talent believes living and training in Africa offers him the best option for advancement.
Naturally curious and eager to learn, the athlete who hails from the city of Geneva was so intrigued by the East African athletes at school he wrote a school paper on 'Why Kenyans are so good at distance running?'
Since 2015 he has spent six-months a year living at high altitude in Kenya – the hotbed of global endurance running – and besides the physiological gains to be made from training at high altitude he also insists running regularly in high-quality training groups is a huge bonus.
"We motivate each other and push each other a lot in training," says Julien, 21, who also spends four months each year at high altitude in St Moritz, Switzerland.
Training with the very bests also breeds an undeniable self-confidence too.
"I have no limits when I go into a competition," he says. "I'm not scared of anything and I believe anything is possible."
Marc Roig – Spain's NN Running team pacemaker and 1:04 half-marathoner
For Marc Roig living and training in Kenya is the undisputed route to fulfilling your athletic potential.
"There is only one way to run like a Kenyan and that is to train like a Kenyan," he insists. "I would say to any runner, come out here and discover your hidden talents."
Marc had experienced a couple of training stints in East Africa before finally committing to living among the finest distance runners on the planet in 2015. He typically spends 10 to 11 months a year based in Kapsoya, just outside of Eldoret, where he lives with his Kenyan wife. 
Marc, who has paced Florence Kiplagat to two world half-marathon records, believes all the ingredients for running success are readily available in his adopted homeland.
"The biggest advantages by far are the combination of altitude, weather and training partners," he says. "Nowhere else in the world would you have these three areas better combined than here."
There are challenges to living and training in Africa, according to Marc. Missing home and a very different lifestyle to Europe can be testing. Meanwhile, the Spaniard explains the monotony of life can be difficult.
"Unlike in Europe, we don't have seasons," he explains. "Christmas has the same sunlight as August, so you don't have that wonderful feeling as spring coming over the winter and the day getting longer and longer."
However, the 33-year-old insists the benefits far outweigh the drawbacks and he would encourage any athlete to take the plunge.
"One month is a nice holiday, but to enjoy amazing results you need to be based here over much longer periods," he says. "It will be hard, but nobody said that success is easy."