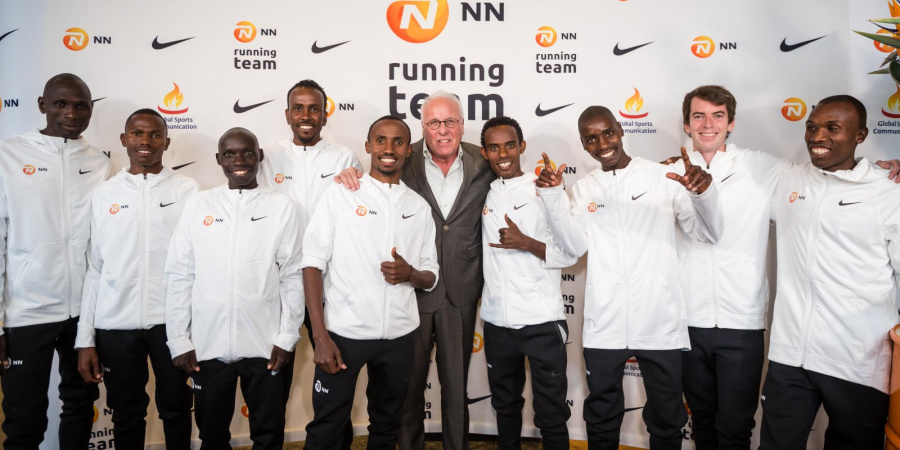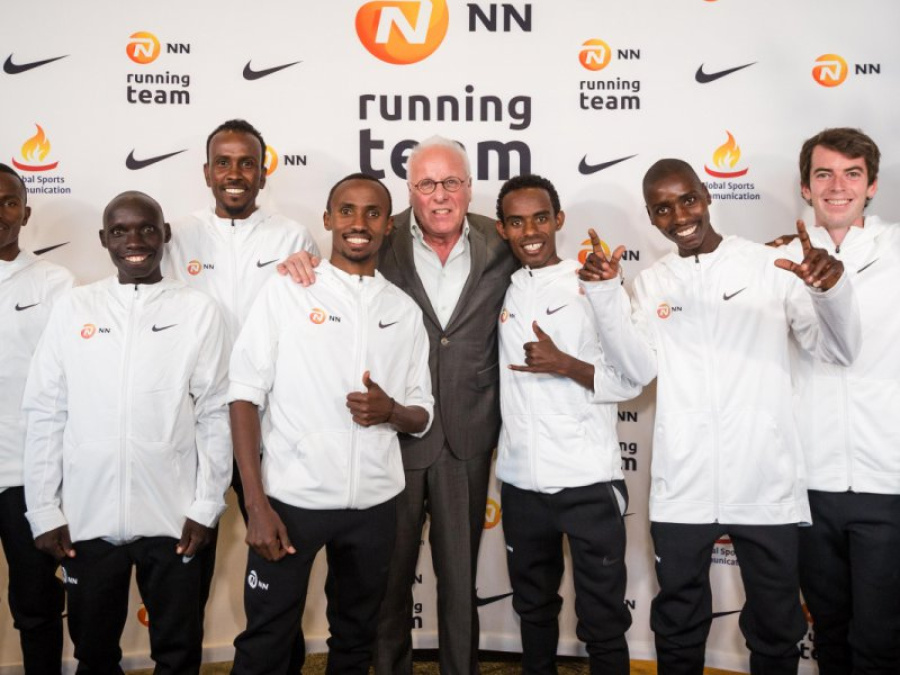 Paul Pollock believes he can reach great heights with the NN Running Team
It was over a few beers on a break on the Spanish island of Lanzarote which was to change the entire direction of Paul Pollock's life.
The former Irish junior cross country international had drifted away from running to focus on his medical career and the recently graduated doctor was six months into a role working at the Accident and Emergency Department at Belfast City Hospital, when he opted to tag along on with a pal to a triathlon training trip.    
"I'd thought I'd come along to get a bit of sun and although I can't swim to save my life, I found I was easily keeping up on the runs," says Pollock who was aged 24 at the time. "One night I sat outside the hotel having a few beers when I thought back to competing at European and World Cross Country Championships as a junior and I said, if I put my mind to it I could make the Olympic Games. The other guys I was with said, 'why don't you go for it?' So, when I went back home, I asked my boss if I could take a year off to train for the Olympics and she said, yes."
Paul, who had been introduced to running through his two older brothers, Noel and Connor, only boasted a modest 5000m PB of 15:10 at the time, but on the recommendation of eldest brother, Noel, headed over to London to be coached by Andy Hobdell, former coach to 2008 Olympic 1500m finalist Andrew Baddeley.
The Northern Irishman successfully adapted to the more demanding training programme and made some rapid improvements, although an unfortunate knee injury foiled his attempts to make the team for the 2012 London Olympics. Devastated to miss out his international dreams appeared over as he returned to his homeland to re-start his medicine career. That was until on little more than a whim Pollock decided to enter the Dublin Marathon later that year.
That October day he finished ninth in the Irish capital but more importantly attained the qualification time for the 2013 World Championship in Moscow, recording 2:16:30, which was to reawaken his athletics ambitions.
"It was crazy and at first I didn't believe it when I was told I had the World Championship qualification time," he says. "That's when I had a chat with Andy (Hobdell) about running the 2013 London Marathon and giving the sport a real go again."
He ran 40 seconds slower in London than on his marathon debut, but he was selected for Moscow, where he finished a highly respectable 21st in 2:16:42 despite suffering an untimely calf muscle tear just ten days out from the biggest event of his career.
"Two days before the race the Irish medical team asked me to run two miles at race pace to prove fitness," he says. "Thankfully, I managed to do that and then I ran decent enough in Moscow."
Once again returning to life as a full-time athlete in 2014 he posted a number of PB's on both the track and road – including a 62:10 clocking for 30th at the World Half-Marathon Championships in Copenhagen.
Yet a bout of tendinitis in the feet coupled with a hip labral tear led him to abandon plans to compete in the marathon at the European Championships in Zurich.
Paul bounced back in 2015 to post a qualification mark for the Rio Olympics at the Berlin Marathon recording 2:15:38 and in March last year produced the most eye-catching international performance of his career. He placed 14th at the World Half-Marathon Championship in Cardiff only for the curse of injury to strike again when a stress fracture badly compromised his Olympic preparations, where he went on to place 32nd in 2:16:24.
"The Olympic experience is fantastic and to be some small part of that is very special," says Paul, 31. "To compete with my training partner Kevin Seaward and to have both our girlfriends and coaches come out was amazing. That said, it would have been nice to compete a bit better."
In February, Pollock returned to the competitive fold for the Beppu-Oita Mainichi Marathon in Japan in "phenomenal shape" gunning for a 2:10 time. However, running on "low-energy" from the early stages he fell well short of the goals despite chipping eight seconds from his PB to record 2:15:30.
Believing his body struggles to cope with long-haul flights is at least challenge he won't face at the World Championship, which take place in his adopted home city next month. And despite suffering a recent injury setback with a reoccurrence of his labral injury he is hoping for a good showing in London.
"There are some big names from Africa competing but looking at a lot of the other team they seem a lot weaker (than at other championships), so a top ten finish is not out of the question," insists Paul.
Yet no matter what the Irish doctor achieves in the British capital he is confident better days are ahead as part of the NN Running Team.
"I think to have a professional running team is something which is long overdue, so when the opportunity came to be a part of it, I jumped at the chance," he says. "For me to be involved with some world-class names will really bring me on as an athlete. You always want to run with the best and learn from the best and this is definitely a fantastic opportunity. It makes me very proud to be part of the team and it makes me want to push harder in training because I don't want to let anyone in the team down."
Beyond London he feels he has a lot more to give and with the NN Running Team anything is possible.
"I still feel I have not even touched my running potential," he explains. "Until I manage to do that or to run a time I feel is respectable, I am not ready to give up quite yet. My long-term goal is definitely the 2020 Olympics. I'll give the sport serious go until at least then 2020 and then we'll reassess after that."
With NN Running in his corner anything is possible.