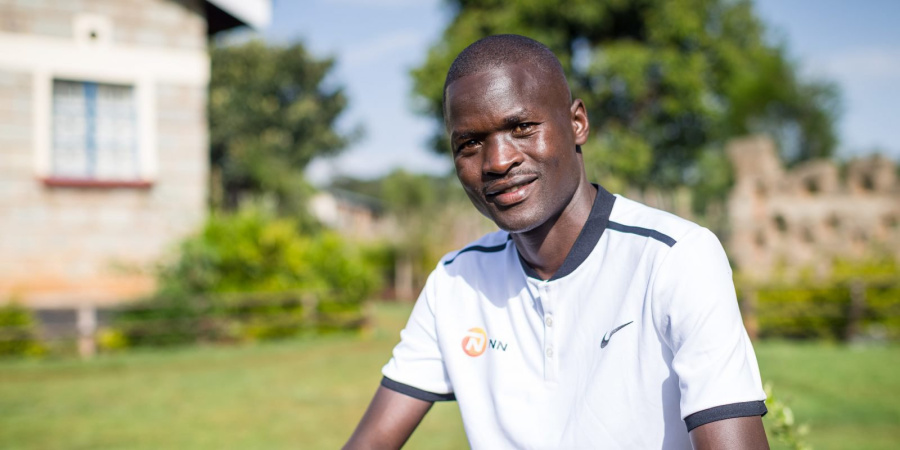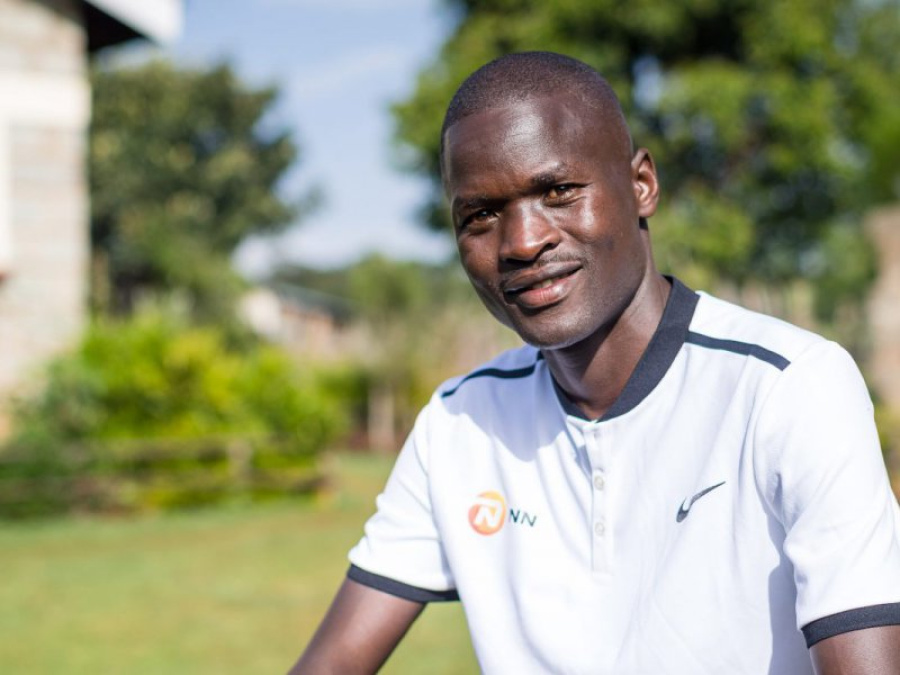 How to run a major championship
Two-time World marathon champion Abel Kirui and NN Running Team-mate Vincent Kipruto, the 2011 World silver medallist, have both shown they have what it takes to excel on the championship stage. Ahead of the 2017 IAAF World Championships in London the pair offer their six-point guide on how to climb the podium.
1 – Embrace national pride
Besides his twin World Championship marathon successes in 2009 and 2011, Abel Kirui also won Olympic silver at the 2012 London Olympic Games. The gregarious Kenyan is clearly a man who enjoys competing on the championship stage and for him chasing medals adds an extra layer of motivation.
"In a championship you are representing your country and carrying the hopes of a nation," he says. "With this in mind it allows you to dig even deeper. Winning major titles has given me a lot of respect. They remember Abel Kirui for holding the (World) championship record. It has helped me to be a role model for the young up and coming athletes not just in Kenyan but around the world."
2 – Know your body
At the 2011 World Athletics Championships in Daegu, Vincent Kipruto was locked in a battle with Ethiopian Feyisa Lilesa for silver in the latter stages of the race. The Kenyan refused to panic and trusted in his kick to clinch second place on the podium.
"I didn't want to go too early so I left it late to my sprint in the final stages of the race."
The move worked to perfection as Kipruto stopped the clock that day in 2:10:06 – to finish 26 seconds clear of Lilesa in the battle for silver. 
3 – Employ smart tactics
Abel has proved a championship master and insists a tactical brain is critical to success. With no pacemakers involved in medal races he says the speed at the head of the field is often more restrained, but that often means the race descends into a battle of the mind.
"Sometimes when you are running slower it makes it more stressful but it is important to let your mind go," he says. "It is not easy. You need mental toughness and races without pacemakers need a tactical plan."
At the 2009 World Championships in Berlin, Kirui played a patient game and refused to get too caught up in the fearsome pace of Robert Cheruiyot and Emmanuel Mutai before emerging victorious in a new championship record time.
It is also no coincidence that Kirui triumphed in the 2016 Chicago Marathon – a race without pacemakers.
4 – Heat lover
Traditionally major championships are held in the summer months and very often in hot oppressive conditions. So, to be capable of running well in the heat is an advantage and it certainly something which does not faze Abel.
"I am lucky enough to run well in hot weather," explains the effervescent Kenyan, who is based in Kaptagat. "It was hot in Vienna (where he finished third and set a PB of 2:10:41 back in 2007) and in Daegu (where he retained his world title in 2011). I like to perform in hot conditions. The one time I failed to finish a marathon was in Tokyo in 2008, when it was cold. I understand my body and like the warm conditions."
5 – Be patient
For Abel it is vital in the final preparation period not to over-do the training and then in the race operate at a controlled pace. Patience, he insists, is such an important attribute.
"Remember, I won Berlin (2009 World Championships) when Robert Cheruiyot was supposed to win but he went too quickly and tried to destroy the field."
Abel's more patient approach ultimately reaped rewards in the German capital.
6 – Overcome obstacles
Championship marathons can be unpredictable and the timing of the event in the summer can often create tough conditions.  So, by winning a brilliant silver medal at the 2011 World Championships in Daegu, Korea, Vincent Kipruto shrugged off the inconvenience of far from ideal conditions, for him, to take his place on the podium.
Vincent, 29, who is coached by William Kiplagat, said: "I don't like running in the hot but my body was in shape to run well."