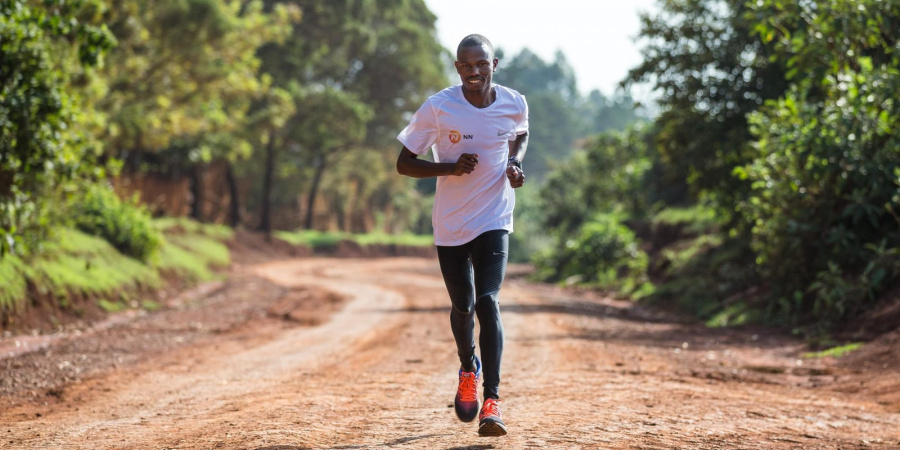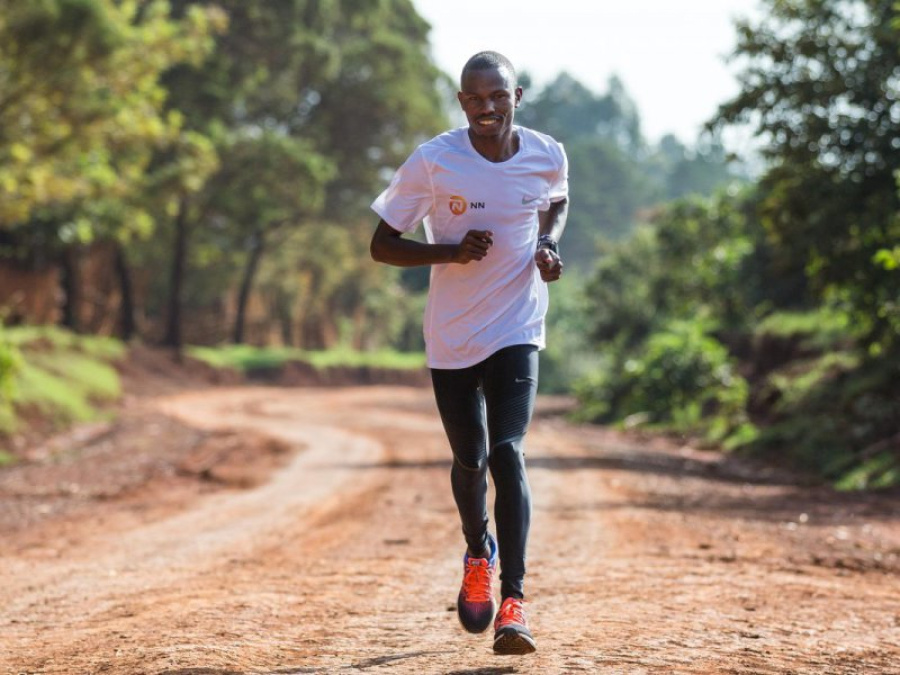 Laban smiles better
Laban Korir is the "Mr Happy" of the NN Running Team. Regularly flashing a mega-watt smile – not dissimilar to Ethiopian running legend Haile Gebreselassie – here is more on the experienced sub-2:06 marathoner
Follow the leader
Born in Lessos in Nandi County, Laban Korir's first running memories were trying to keep up with the older schoolboys.
"When I was small I used to follow them for a few hundred metres," he says. "Sometimes I used to keep up with them for one lap."
Mutai opposition
Laban started racing competitively at primary school but he was no superstar as a youngster. Racing over the 5000m and 10,000m he used to place top six but then again he had faced some formidable rivals including his class-mate at Koisagat Primary School Emmanuel Mutai – a 2:03:13 marathoner and 2009 World silver medallist.
"It was hard running against Emmanuel," says Laban. "But my main motivation was to improve and each year I took another step forward."
Tough Times
After leaving school aged 16 his competitive career stopped for several years as he focused on his role selling tea and chapatis at a hotel. He maintained running for fitness but it was only after a friend and fellow runner Japhet Saat persuaded the Kenyan to re-start athletics that he started to treat the sport more seriously by joining in with the Global Sports Communications training sessions.
Living outside the camp at the time and with little financial support, life was tough.
"I bought training shoes In Eldoret but they were not the right shoes and I picked up a lot of injuries on the back of this," he says.
Breakthrough and further injury
In 2010 he formerly joined the Global Sports Communications training camp and made a roaring start. Predicted to run a 62 or 63-minute half-marathon in Berlin, Laban impressed to record 61:03 for sixth but injury was to curtail his development as he faced a year on the sidelines with a groin tear.
"I was so stressed I spent a time when nobody was here sleeping in the garden (at the Global Sports camp) during the day," he says with his usual effervescent smile.
Marathon master
He returned with a bang to make his marathon debut in the fall of 2011. Earlier in the year he ran a relatively modest 29:55 and 62:43 for the 10km and half-marathon distance, but over 42.2km in Amsterdam later that year he proved electric – running 2:06:05.
"I think I was listed as number 52 but I finished second," he says. "The night before I sat down and said to myself 'today will be my day'." He was right.
Up, down and then up again
In tough conditions, he finished sixth in the 2012 Boston Marathon before placing 11th in the Chicago Marathon. He was "disappointed" with the latter run and his mood was to worsen as he suffered further injury woes.
His next marathon took place 16 months later in Dubai – a modest 2:14:13 for 14th – before recording 2:08:04 for fifth in Hamburg. His upward trajectory continued as he ended the year on a high with his maiden marathon win in Toronto (2:08:15).
"We made some mistakes in Dubai but I started to get better from that point on," he says.
Five star
In 2015 the diminutive runner placed a solid sixth in Paris Marathon (2:07:54) and was third in the defence of his Toronto Marathon title. In 2016 he improved to second in Paris before finally cracking his lifetime best in Amsterdam for fourth in 2:05:54 – five years after setting his former PB in the same iconic Dutch city.
"I started to see improvements," insists the 31-year-old athlete, who ran 2:06:25 for third in Rotterdam in April. "I think I am getting better and better."
Focus
For him, total focus helps him manage the pain of the marathon. "I just think about the finish line," he adds of what goes through his mind in a race. "If I feel pain, I know my rivals feel the pain too."