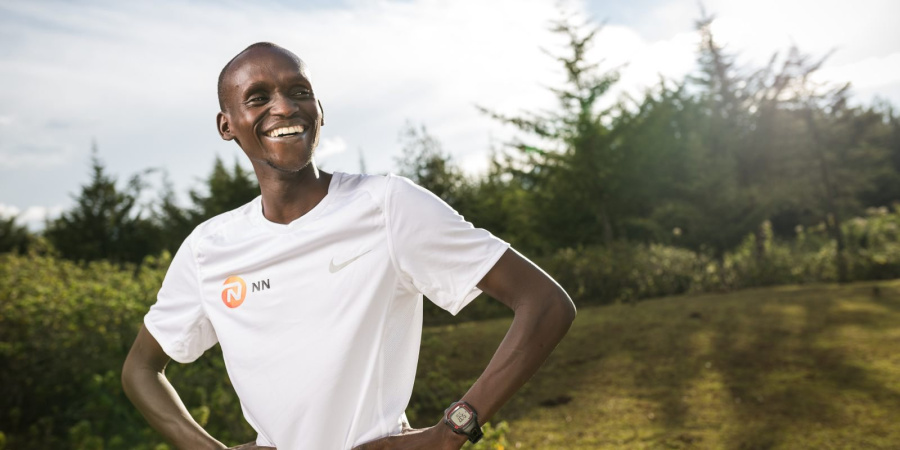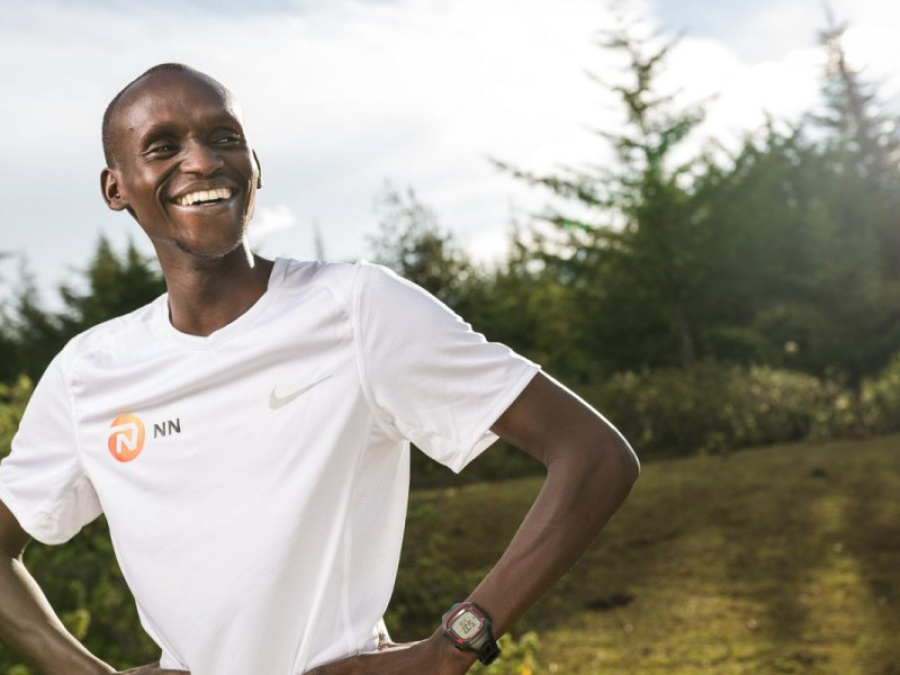 Introducing Laban Mutai
Two-time marathon winner Laban Mutai is a reliable and highly valued member of the NN Running Team. Ahead of his assault on the Cape Town Marathon later this month we introduce a little bit more know about the softly-spoken 32-year-old athlete.
Family Affair
Born in Nandi County – the same area which spawned Olympic marathon champion and NN Running team-mate Eliud Kipchoge – Laban grew up on a farm the 17th eldest of 20 siblings! Life was naturally a challenge.
"It was very difficult because as part of a big family we all had our needs," he explains. "Even getting to school was a problem because we had to work on the farm and it was hard to pay school fees." Laban was fortunate. He had a guardian angel within his extensive family unit. "My sister (Rose) paid for my school fees," he adds.
The Dream Factory
As a youngster, Laban hoped one day to become a runner. "I watched people training and when I watched clips of the Diamond League and cross country races on TV, I wanted to be like them," he says. He started running aged 16 at primary school and he proved a natural instantly winning on the track and cross country.
It Was Mentor Be
After many years plugging away gamely at running, Laban earned his breakthrough performance when winning a half-marathon in Rwanda in a course record time. Shortly after he formerly joined the Global Sports Communications camp in Kaptagat and so began his rise in the sport. On his marathon debut in 2012 he ran 2:08:01 for fourth in Cologne – a time which still stands as his personal best today.
During the camp, he also first came in direct contact with Eliud Kipchoge – a man he has looked up and admired for many years. "He's a very good mentor and inspires people," he says. "I admire how he runs. He has a gift. I want to be around him. He advised me the importance of patience, discipline and hard work."
Handy at Handball
Away from the track, Laban has a passion for the team sport of handball. At school he enjoyed his time playing the seven-a-side game where his agility, endurance and height would have made an impact. "I played for three years at school," he explains. "I was the scorer. One game during the district championships I scored nearly all the goals. I am still interested in the sport today. I watch handball at the Olympics."
Laban Likes Linz
Laban set his PB of 2:08:01 on his marathon debut in Cologne five years ago and triumphed in his most recent 42.2km outing in Ljubljana last October, but his career highlight came when winning the 2014 Linz Marathon in Austria.
"I beat some top athletes that day and also came close to the course record (he ran 2:08:03)," he says of winning that day. Long-term his goal is to run in a World Marathon Major.
Mind Over Matter
Laban insists the most important quality to be a good runner is psychological toughness.
"If you don't have a good psychology you cannot run," he says. "You have to have a smart mind. I used to practise that when I was younger. I don't mind running against people who run fast."
Daydream Believer
The quietly-spoken athlete used to regularly dream in his sleep about winning and setting PB's and recalls with a smile one dream he had in his younger days.
"I was running the Prague Marathon and I lapped runners during the race," he explains. "But then after some time they pass me. After that I woke up."
Passion Play
If Laban wasn't a runner, the Kenyan athlete insists he would be a farmer growing and selling passion fruit. Growing the food is common in Nandi County and it is certainly something he has a genuine interest in.
"I actually did a course with a Dutch company to find out more about growing passion fruit. It was very helpful," he adds.
Motivational Talk
Now aged 32, Laban had run for exactly half his life and there is little doubting the pleasure he engenders from the sport.
"When I look at the success of my friends it makes me want to wake up, run and work harder," he explains. "I like running because it makes me fit and also helps my mind, too."