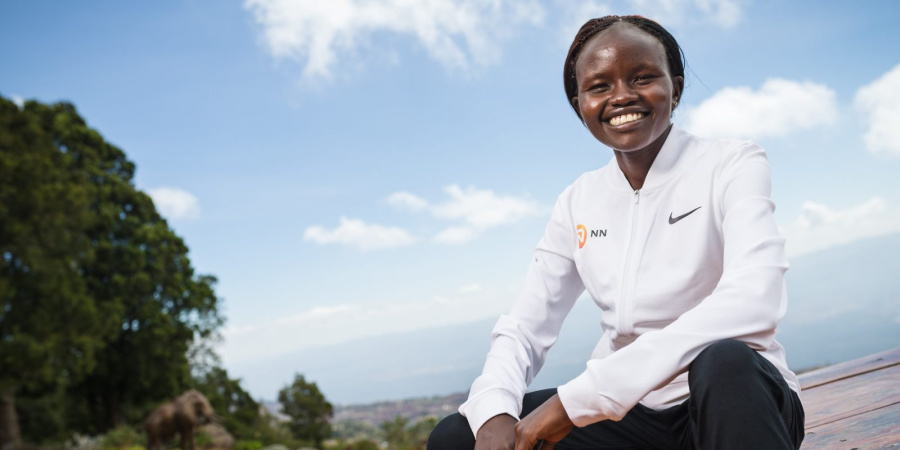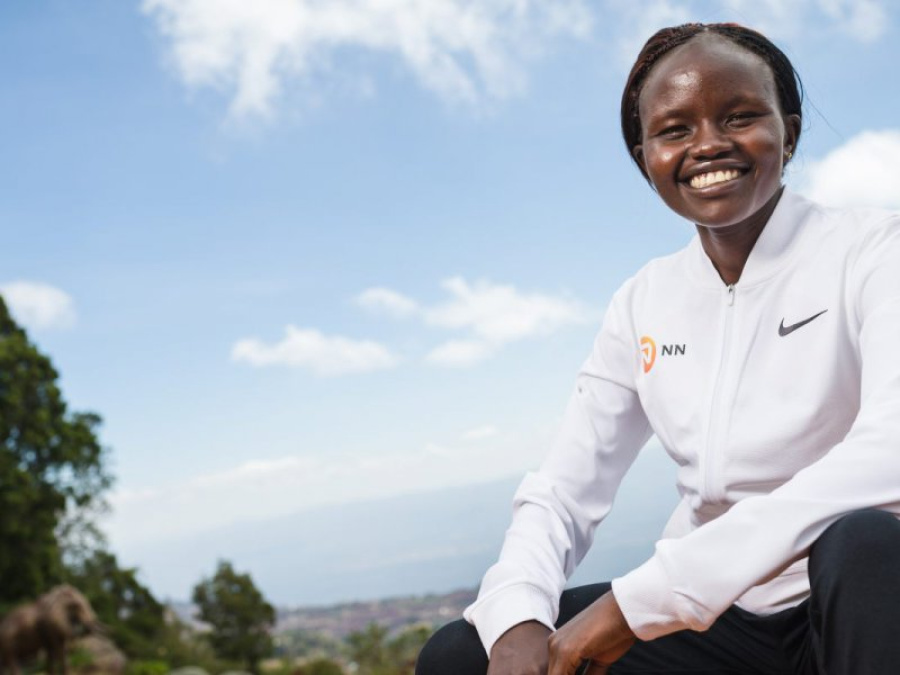 Gladys all over
Emerging road running star Gladys Chesir makes her eagerly anticipated marathon debut in Amsterdam on Sunday. Here we offer our guide to the rise of the ever-smiling 24-year-old Kenyan
Dressed for success
Growing up the third eldest of four siblings in Tirap in Marakwet District, Gladys Chesir was exposed to distance running excellence from a young age. Endurance stars from the district include steeplechase legends Moses Kiptanui and Ezekiel Kemboi. However, Gladys sought her inspiration from near neighbour Sharon Cherop, the 2000 World U20 5000m bronze medallist and international road race star.
"I saw her as like my elder sister so when I saw pictures of her in the newspaper, I thought I want to run like Sharon," says Gladys.
Aged "14 or 15" at the time, she recalls with a giggle her first ever training run.
"I went out running in a dress and no shoes," explains Gladys. "I think I ran for about 2km before I was too tired to carry on. After that first run my mother said I couldn't go running without shoes and so she went to the market and bought me some rubber-soled training shoes."
Teenage Talent
Encouraged and inspired by Sharon, who later scooped marathon bronze at the 2011 World Championships in Daegu and victory in the 2012 Boston Marathon, Gladys continued to train. She recalls winning a 6km high school cross country by 200m as one of her first significant victories. Then in 2009 her talent was acknowledged as she joined the training camp of fabled Irish coach Brother Colm O'Connell in Iten. She continued to impress and aged just 17 she was selected for Kenya to compete at the 2010 Youth Olympic Games in Singapore, where she destroyed the opposition to strike 3000m gold by a victory margin of more than 10 seconds.
"Even now if I need some advice I call or visit Sharon and she continues to encourage me," she says.
Road specialist
After several seasons of solid performances on track and cross country she later turned her focus to the road. In 2015 she emerged as a force on asphalt winning the Berlin 10km in a stunning new PB and world leading mark of 30:41 and also concluded her season with an impressive half-marathon PB of 68:36 in New Delhi.
Last year the cheerful Kenyan continued to impress over 21.1km shattering her lifetime best with 66:57 at the RAK Half-Marathon before placing sixth at the World Half-Marathon Championships in Cardiff.
Yet it was the persuasive tongue of her good friend Sharon Cherop that convinced Gladys her future could lie over the marathon distance.
"She told me if I focus hard and train my future is in the marathon," explains Gladys. "I said, now? I feared the marathon. It took me some months to decide the marathon was for me, but she was happy when I finally committed to the decision."
Advice from Florence
In preparation for her marathon debut, Gladys has radically changed her training regime. Stepping up from a weekly training load of between 95-105km to between 175-195km has not been easy. Some days she now has a double session of more than 45km where previously her highest mileage was between 25-27km a day.
Describing Florence Kiplagat as "a big inspiration" the former world half-marathon record holder has offered plenty of advice to Gladys about tackling the 42.2km distance.
"I would say the Amsterdam Marathon is a good choice for her first marathon," explains Florence, who shares the same coach as Gladys in Italian Renato Canova.
"My first marathon in Boston was a marathon major and I ended up in hospital. If you push too hard in your first marathon it can be demoralising," she explains. "It is important to be patient in a marathon.
"It almost helps to switch your mind off in the marathon. Focus on finishing the race and not worry about the time. The other piece of advice I would give is make sure you take on board water every 5km. If you miss a drink, though, don't go back to the drinks station as that can create another problem."
Marathon debut
Gladys' preparations for her marathon debut in Amsterdam on Sunday (Oct 15) could have not gone much better. Last month in Lille she won over the half-marathon distance in a season's best 67:49 and has realistic ambitions for her maiden 42.2km in the Dutch capital.
"I think to run 2:20 or 2:19 is too much for me but I am trying to run 2:25 – that is my goal," she says.
Cartoon crazy
An enthusiastic table tennis player in her youth the ever-smiling Gladys loves listening to gospel music and "laughing and dancing." She also has a couple of other interests when relaxing at home.
"I love watching movies and cartoons," she says. "It doesn't matter the type of cartoon, as long as it's a cartoon!"