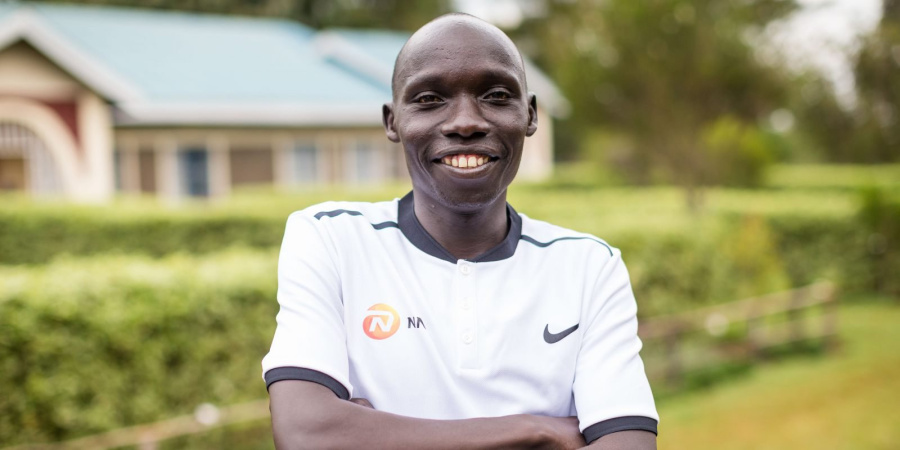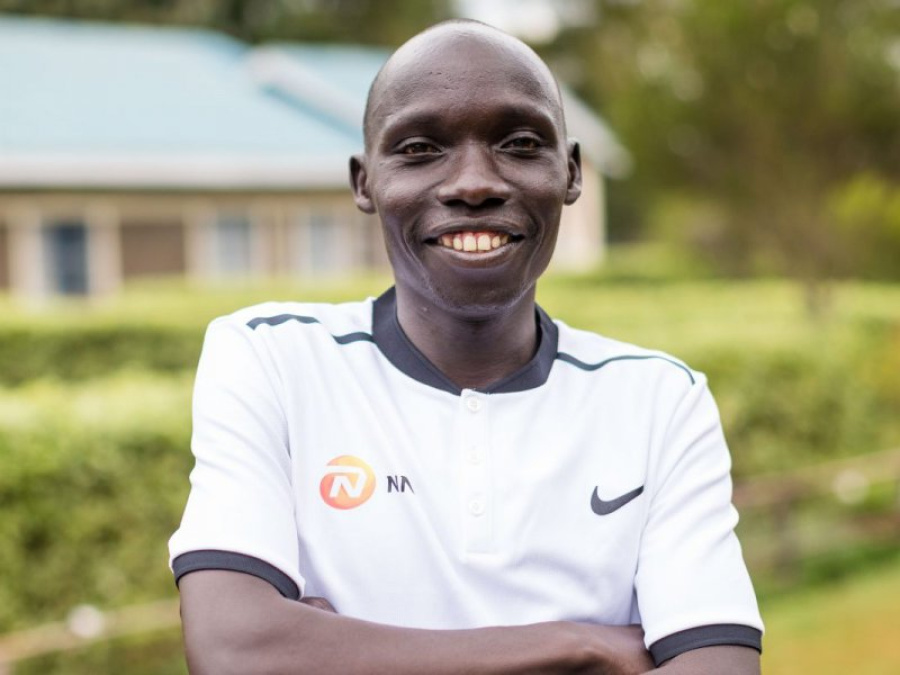 Introducing Philemon Rono
He is known as "Baby Police" because he is short, slightly baby-faced and, well, he runs for the police. We find out more about the ultra-reliable NN Running Team distance runner Philemon Rono, who hopes to lay down the law in defence of his Toronto Marathon title this weekend (Oct 22).
Famous name
Sharing a surname with the former world 3000m steeplechase and 5000m record holder, Henry, and 1988 Olympic 1500m champion, Peter, Philemon (no relation to either) has done his best to live up to the esteemed Rono running name. 
A solid performer on the track and cross country, it has been since stepping up to the marathon in 2014 where the diminutive runner has enjoyed the most success. Last year the Patrick Sang-coached athlete enjoyed a memorable 12 months placing second in the prestigious Hamburg Marathon in 2:07:20 – behind his now NN Running Team colleague Tesfaye Abera – and he ended his marathon campaign with victory in the Toronto Waterfront Marathon.
Teen spirit
Aged 13 and competing against the older boys he finished fifth on his competitive debut in a schools' 10,000m race and was given some encouraging words from his head teacher.
"He told me I am still young and I have plenty of time to become a champion," explains Philemon.
Hailing from a farm in Markawet District his father was keen for Philemon to focus on his studies, so he initially kept his new-found running passion secret from his dad.
"I told my mother and she was okay with it," he explains.
Marathon marvel
Later featuring as a high school 5000m and 10,000m champion, Philemon performed well in his first season on the international stage running a respectable 13:36.23 for 5000m in Oordegem.
He continued to progress and in 2013 earned his most prestigious achievement to date by winning the uber-competitive Kenyan Cross Country Championships – finishing two places ahead of reigning World marathon champion and his NN Running Team-mate Geoffrey Kirui.
Yet a 60:39 half-marathon in Lille later that year convinced the rising talent his future was better served in the marathon and in 2014 he made his impressive 42.2km debut in Hamburg.
"That day I was in great shape and I did not have any problems," he explains.
Athletics student
Philemon has since proved a rock-solid marathon performer. In 2015 a pair of 2:08 marathons earned him fourth and fifth, respectively, at the Hamburg and Valencia Marathons. Then last year he earned another podium spot to place second in the North German city.
Away from the track, Philemon is a passionate follower of Chelsea football club and is a big fan of the Blues attacking midfielder Willian, but for him the perfect day would be watching the sport that has earned him such a successful career.
"I like watching athletics in my downtime," explains the 26-year-old. "I like to Google and look for marathons to watch."
Eliud the mentor
Like so many NN Running Team athletes based of the Kaptagat training camp, Philemon takes huge inspiration from the presence of reigning Olympic and Berlin marathon champion Eliud Kipchoge. The Kenyan marathon legend is very much the leader of the group but his overall influence on the team should not be understated.
"He welcomed me from the moment I arrived at the camp and just watching his focus on the sport has made we want to achieve more," explains the 2016 Toronto Waterfront Marathon winner. 
"He made me believe anything was possible. I'd be targeting a 58-second 400m track interval and I'd go through the first 200m in 28 seconds and he would encourage me I could make it. He is my hero."
Toronto miracle
Twelve months ago, Philemon's mission to land his maiden marathon success at the 2016 Toronto Waterfront Marathon looked over before it started. During his warm up the good-natured Kenyan was briefly knocked unconscious after he accidentally pulled over the barricade he was using to stretch against and it struck his forehead. After some consultation, it was decided by his management he should run and see how he felt after the first few kilometres. Some 42.2km later Philemon had not only recovered from the blow he had destroyed the field to win by a 1:20 in 2:08:27 to produce one of the most heart-warming marathon stories of the year.
Family support
Aged in his mid-20s, Philemon has potentially many years left to accomplish much more in his marathon career. His long-term ambition is to run a 2:04 marathon and he believes with good "discipline" this is an achievable target.
Due to his intense training demands, Philemon can sometimes go lengthy periods of time without seeing his parents but unlike in the early days, both parents are now totally on board with his career choice.
"Every day I speak to them by phone," he explains. "They are very supportive and tell me to continue to run and not to worry about them on the farm."