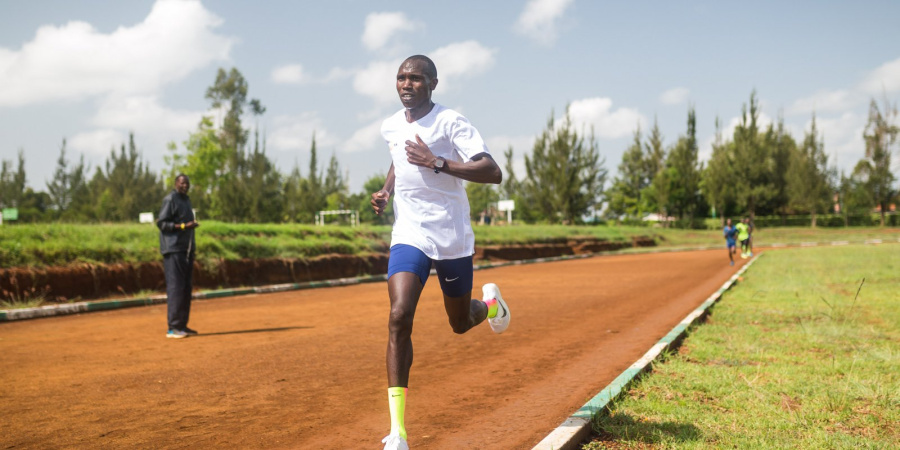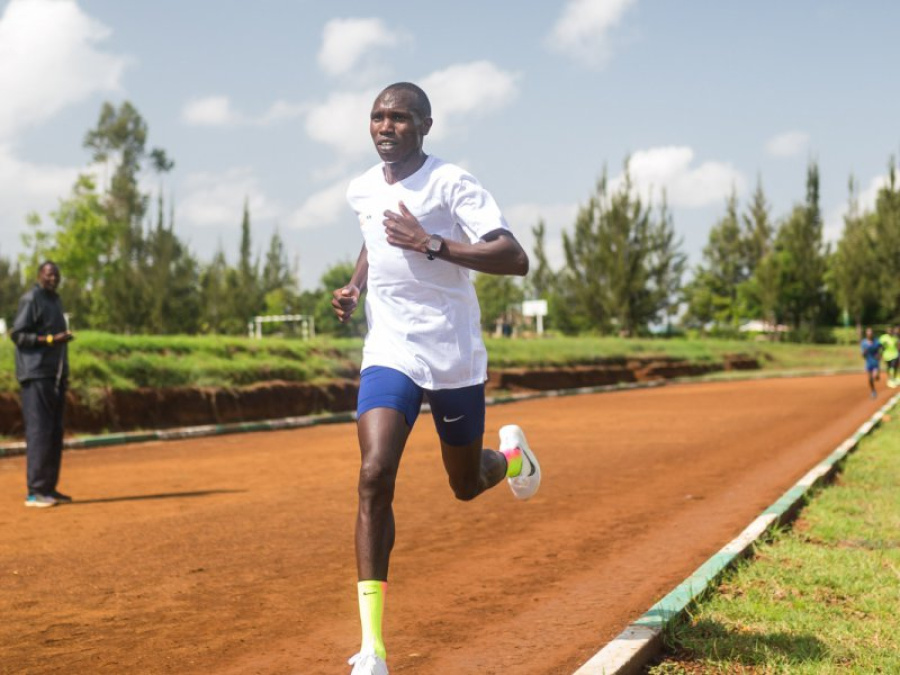 Warrior King seeks glory in New York
Described by his coach Patrick Sang as "a warrior" few athletes can match the incredible versatility and sheer quality of Geoffrey Kamworor.
A two-time World Half-Marathon, two-time World Cross Country champion and 2015 World 10,000m silver medallist no endurance assignment appears beyond the 24-year-old Kenyan whose next major target is victory in this year's New York City Marathon.
Given the NN Running Team member's incredible pedigree, few would bet against Geoffrey snaffling a maiden marathon victory in one the sport's most historic and cherished prizes.
Boasting a fearlessness and unquenchable thirst for competition, the Keiyo-born athlete bucks the current trend for increased specialisation by turning his hand to any challenge.
"His ability to do so well on track, cross and road is something rare in athletics," explains Patrick of Geoffrey. "The success in the three contrasting surfaces/terrain could in his case be spiced by his passion to succeed and make our sport as entertaining as possible, a situation exemplified by his front running style."
Yet besides his sheer talent and variety of gifts, Patrick believes the long-legged athlete has other qualities which mark him as a unique talent.
"His greatest assets beside his talent, is his ability to follow everything required of him to perform at a very high level," he adds. "He's not afraid to take the pain that goes with the necessary preparation to be a champion. He is indeed a warrior."
Not everything has, however, ran perfectly smoothly for Geoffrey over the past couple of years. After recovering from an early race tumble to retain his World Half-Marathon title in stunning fashion in Cardiff last year an untimely illness badly hampered his quest at the Rio Olympics as he finished a despondent 11th in the 10,000m.
Earlier this year he was once again back to his imperious best when mounting a successful defence of his World Cross Country title in Kampala – by a victory margin of 12 seconds – only to finish a frustrating sixth in the World Championships 10,000m final in London when well placed well to strike for a medal at the bell.
"Geoffrey prepared well for the worlds (World Championships) and we were not expecting sixth place," explains Patrick. "We had in mind a podium finish, if not the gold. However, as a sportsman he is not dwelling on ifs but focusing on building his career, which is a promising one. He will be a character to watch in the coming years in the marathon."
Making his debut over the 42.2km distance aged just 20, he finished third in 2:06:26 one place behind his mentor and NN Running team-mate Eliud Kipchoge.
In 2014 he enjoyed solid marathon outings for sixth in Tokyo (2:07:37) and fourth in Berlin (2:06:39) before placing second in his last marathon race in New York two years ago when finishing 14 seconds adrift of Stanley Biwott.
After a two-year break from the marathon he is delighted to return to "The Big Apple" where his performance will be keenly anticipated.
"I am happy to be welcomed back to the TCS New York City Marathon," explains Geoffrey. "I enjoyed running this course and the organsation is wonderful. Since the World Championships my preparation has gone well and I am really focused on November 5.
"I had targeted a great result in 2015 but I missed a drink at 35km and this has made me more careful to pick up a drink at every station."
Focusing on another "great result" in 2017 his coach, for one, would not be surprised to see his young charge deliver a first ever marathon victory on the streets of New York.
"I pick him to win," insists Patrick. "His second-place finish in 2015 was a learning experience. He's matured and had time to prepare well for it, unlike in 2015."