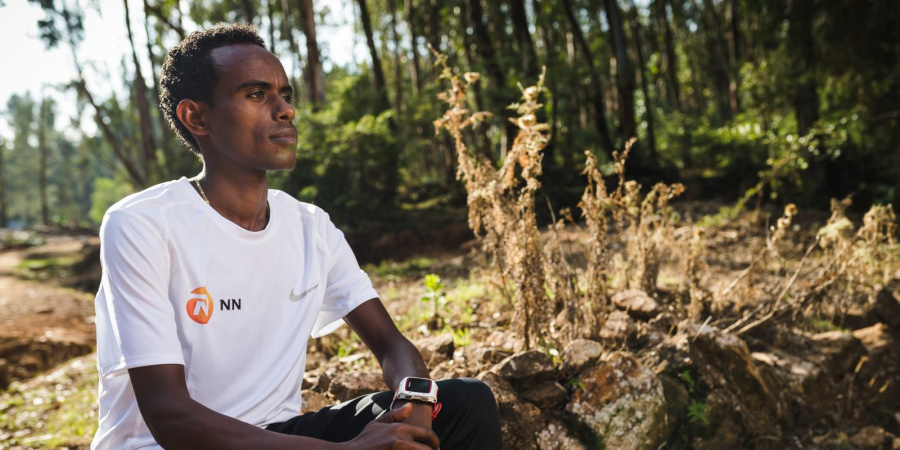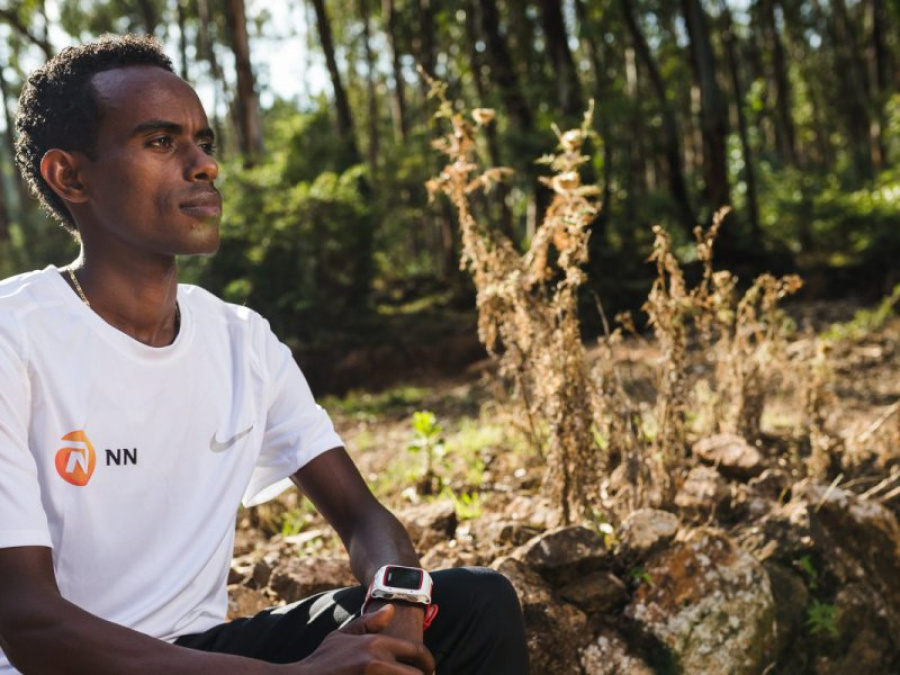 Introducing Abera Kuma
Another hugely gifted performer within the ranks of the NN Running Team, Abera Kuma is set to compete in Sunday's Valencia Marathon. Here we find out more about the 27-year-old Ethiopian's accomplished career.
Early Success
Growing up the fourth eldest of eight siblings in the rural community of Garisa in Central Ethiopia, Abera discovered his gift for running as a schoolboy. Winning a 4km schools race on his competitive debut he also impressed in his very next competition by securing the 5000m and 10,000m double in a regional event. Encouraged by his natural aptitude for running, he started formal training and aged 16 landed a 3000m bronze medal at the Ethiopian Championships.
If The Shoe Fits
Keen to further his running career he relocated from rural Ethiopia to the bustling capital city of Addis Ababa. Thrust into a more professional training environment with the Muger Club he made rapid gains and qualified for the Ethiopian team to compete at the 2007 IAAF World U18 Championships in Ostrava. There he performed with distinction, placing fifth in the 3000m – although his maiden international championship proved a huge learning curve for the then teenager. "The World U18s was my first ever competition in spikes," he explains. "Back then, I did all my training barefoot, I'd never even trained in spikes before. It was difficult (to run in spikes)."
King of the Road
His blossoming career continued in 2009 after securing the African Junior 5000m title in Mauritius and the following year he slashed more than 21 seconds from his 5000m PB by clocking an impressive 13:07.83 in Rome. In 2011 the slightly-built Abera made another step up in his career development by winning the Ethiopian 5000m title, lowering his lifetime best for the twelve-and-a-half lap distance to 13:00.15 and going on to place fifth in the World Championship 5000m final in Daegu -interestingly two places ahead of his NN Running team-mate Eliud Kipchoge.
Abera missed out on qualification for the London 2012 Olympic Games but after stepping up to the 10,000m he returned to the major championship stage the following year. In Sollentuna he clocked a blistering PB for the 25-lap distance of 26:52.85 before going on to finish fifth (again!) in the World Championship 10,000m final in Moscow. However, following his performance in the Russian capital and encouraged by a 60:19 half-marathon PB set in Birmingham in 2012 he sought a different path for the next phase of his career.
"I prepared well in Moscow and I was looking for a medal," explains Abera. "So, to place fifth was disappointing. I was always in the race with two laps to go but I dropped off the pace because I am not a fast-finisher. For this reason, I moved to the road."
Marathon Man
Abera, training in the same group as his younger sister, Dibabe – a 70:47 half-marathoner – adapted quickly to the demands of marathon training. Possessing a strong natural work ethic, Abera produced a solid 2:09:53 for tenth on his marathon debut in Dubai before later in 2014 – in only his second race over the 42.2km distance – posting 2:05:56 for third in Berlin behind Dennis Kimetto's world record performance.
"I found the training tough for marathon but I found the competitions went well," he says.
Injury Woes and Future Plans
Abera further cemented his growing reputation in 2015 by claiming his maiden marathon victory in Rotterdam in 2:06:47. However, unfortunately, his triumph in the Dutch port city did not usher in a period of sustained marathon success as recurring hamstring injuries for an 18-month period hampered his career development.
Fortunately, the injury clouds have finally lifted and on Sunday the 27-year-old is set to make his first competitive marathon appearance since 10 months in Valencia. Seeking a good performance in the Spanish city, Abera hopes it will act as a springboard for delivering his long-time ambitions for the marathon.
"I feel very comfortable (with the marathon) and my target for the future is to run two hours and four minutes," he says.
Passionate Gooner
Away from the track, Abera likes to relax by watching football and he is an avid follower of leading Premier League outfit Arsenal.
"They play beautiful football," he says. "I watch every Arsenal game providing the matches are not played too late."