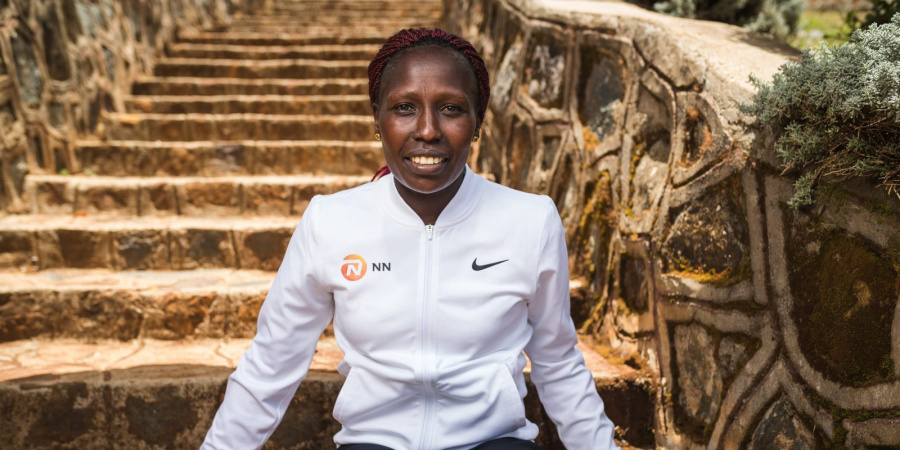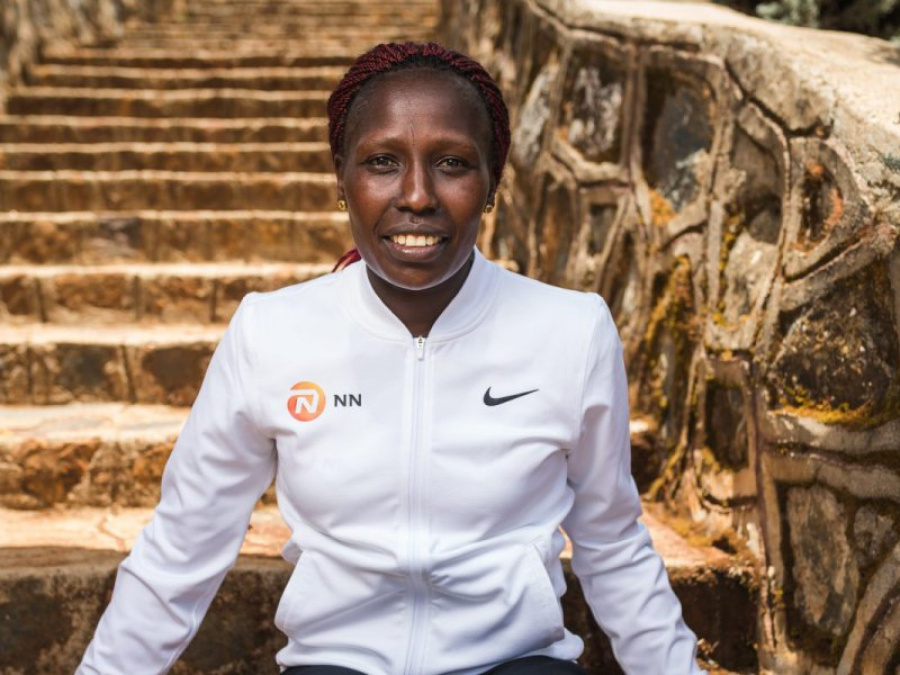 Mother knows best
The NN Running Team include a small but proud group of highly successful running mums. Here we chat to a trio of mothers to find out how they manage to successfully combine the demands of being a pro-runner with their family commitments.
Support is key
Former world half-marathon record holder Florence Kiplagat is a mum to two daughters, Faith, 9, and Aisha, 12. But as an athlete, balancing life as a mum with that of a professional athlete is far from straight forward and requires a huge helping hand.
"It is not always easy," admits the single mum. "I cannot do it all myself. I have to have someone help me. I have an au pair with me to help me five days a week and we (the family) only spend two full days together. She is a very nice and decent girl (the au pair). One of the very best around."
For former Amsterdam and Mumbai Marathon champion Valentine Kipketer there is no way she would manage to successfully juggle being a mum to three-year-old Vicky and perform as a top-level road running athlete without the stellar support of her family.
"I am lucky in that I have lots of people at home to help out with Vicky, like my mother and my grandmother which allows me the time to do training," says Valentine, 24.
Tough Times
Even with a strong support network in place, being a mum and a top-level athlete can be both a huge physical and mental challenge. Florence says it is always very hard to say goodbye to her two daughters when leaving Kenya to fly to an international road race.
"When I tell them I am leaving, it is always really disturbing," she explains of the pain of leaving her children.
For three-time Olympic steeplechaser and recent NN Running recruit Ancuta Bobocel, to keep her running dreams on track while a mum to Eva-Maria, who celebrates her third birthday in January, has been far from easy.
After returning to running two months after giving birth she found the road back to full fitness "hard." It was difficult to devote the time to training and the Romanian took on an unusual strategy to remain committed to her programme.
"I used to go training late at 11pm, midnight and even at 1am because I did not have time during the day (to train) because of my baby," she adds. "The only time I could find to train was the middle of the night. I often ran with my dog and all the other dogs in my city (Drobeta-Turnu Severin) joined me for a run too! It was funny, cars would pull alongside me and I was asked if I was alright and why was I running so late at night."
Motivation station
The fatigue levels may be hugely demanding as a running mum but this can be offset by the additional motivation being a mum can give an athlete.
For Florence, a two-time Chicago Marathon winner and former World Half Marathon champion, her children always offer a timely reminder of their love and support ahead of a big race.
"They call me the on the Friday ahead of the big race on the Sunday," she explains. "They always say, 'remember, we will be watching you."
However, as Florence, 30, admits with a giggle: "If they don't see me in the top three in the race, they stop watching and go out and play!"
The slightly-built Valentine admits running as a mum to Vicky "gives her a lot of energy" because she has to support the toddler.
Chip off the old block?
With the NN Running mum's boasting strong athletic genes, is it possible that we will see a future offspring star for the team in future? Florence admits that is unlikely with her daughter's preferring music and dance more than running.
"Every year they run the final 2km of the Shoe4Africa 5km, but they don't enjoy it," she says. "They don't like the suffering, and, I wouldn't want them to suffer the way I do too."
For Ancuta, 30, who has focused her efforts on road running since making her third Olympic appearance in the steeplechase in Rio, she hopes her athletic accomplishments will make her daughter proud, but she was not convinced Eva-Maria would follow in her footsteps.
"I don't believe she will like running. Maybe, she will become a singer," she adds with a laugh.