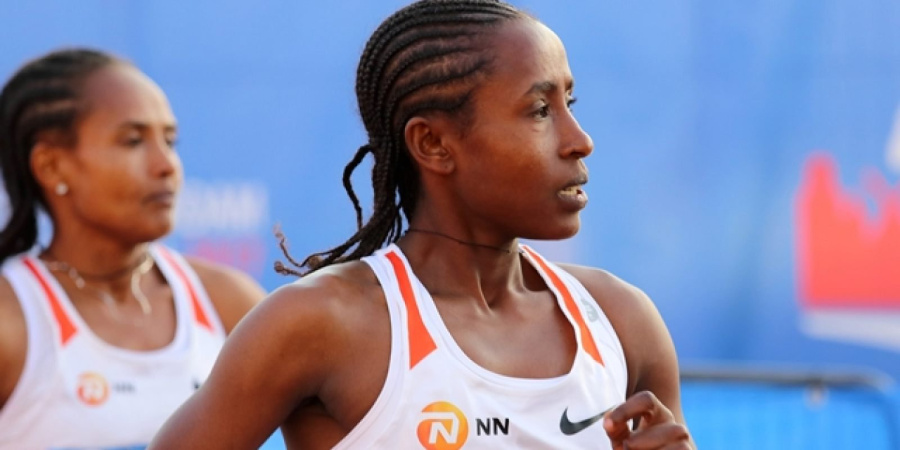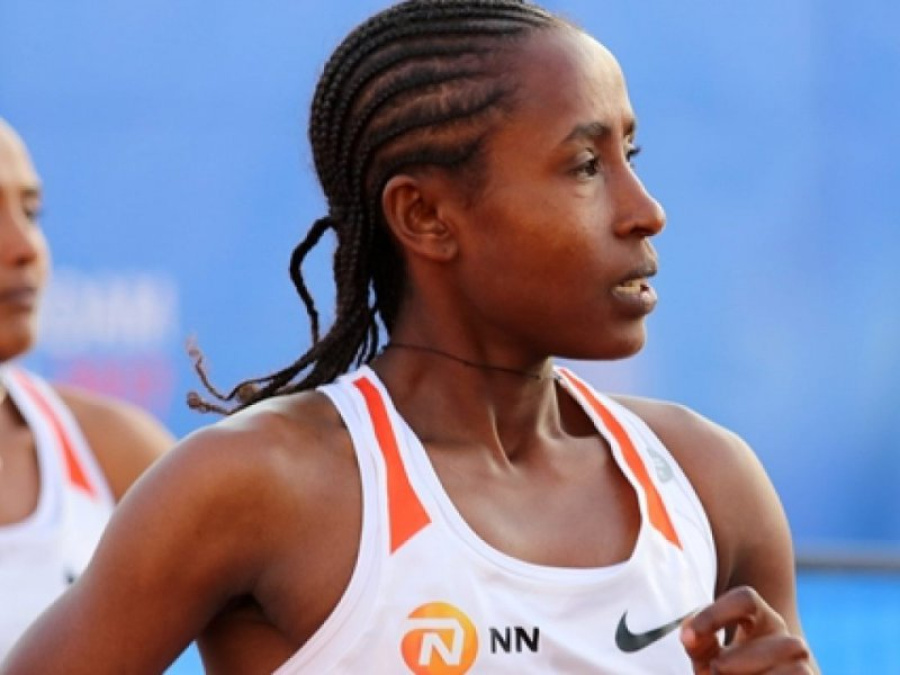 Introducing Tadelech Bekele
Amsterdam Marathon winner Tadelech Bekele is among a group of exciting female performers with the NN Running Team. Here we find out more about the diminutive 26-year-old.
Barking mad beginnings
Born in the district of Debre Berhan in the Shewa district, the same area as Ethiopian running legends Abebe Bikila and Gete Wami, Tadelech had an unusual introduction to running.
Sent on an errand to her uncle's farm she was, unfortunately, bitten on the knee by his dog. Aged just six at the time, the injury caused pain for many years, particularly in the colder rainy season, only for a doctor to make an inspired suggestion.
"I was told because the legs were in so much pain the only solution was to exercise," she says. "I started running aged around 12 and the more I ran the less pain I had."
Persistence pays dividends
The sixth eldest of seven siblings made a relatively modest start to her running career finishing sixth in her competition debut over 5000m at a regional schools' competition.
Undeterred and motivated to one day to repeat the international achievements of so many of her compatriots she stuck with the sport.
"It took me five years of hard training to first achieve success," she says.
No half measures
After her first successes, the slender athlete joined the Ethiopian Prison Club, was introduced to a manager and she was invited to compete overseas.
In her maiden season of international competition, Tadelech earned four podium finishes in her first five half-marathon races, running a best of 71:44.
The next year she chipped 50 seconds from her best for the 21.1km distance and claimed a pair of half-marathon wins in Ceske Budejovice and Dali. Then in 2013 she secured a further three half-marathon successes and posted a handy new PB of 68:38 in Valencia.
Marathon move
With a half-marathon PB of 68 minutes and under the encouragement of her coach she decided to step up to the marathon distance in 2014, finishing an encouraging fourth on her 42.2km debut in Berlin (2:23:02) – Tadelech had found her calling.
In 2015 in Dubai – in what was just her second ever marathon appearance – she trimmed 11 seconds from her PB to finish seventh before later that year placing fourth once more in Berlin.
After enduring a couple of below par marathons in 2016 she re-emerged last year as a top-class performer. She placed third in Prague in 2:22:53 last May and offers a very simple assessment on her success.
"I listen very closely to the coach (Getamesay Molla), put in the hard work and try to execute on the day with a quality performance," she says.
Amsterdam success
In her most recent outing the exciting NN Running Team prospect further cemented her rising status by producing the best performance of her career to win the Amsterdam Marathon in a PB of 2:21:54.
Tadelech – who pulled clear of the field at 25km – finished almost three minutes ahead of her nearest pursuer and NN Running Team stablemate Gladys Chesir to claim a decisive win, but despite the margin of victory there is clearly there is more to come.
"Everything went well until 35km," she admits. "But from that point on I had problems with my stomach. Nevertheless, I'm happy with this result."
Outside pursuits
Away from running, Tadelech likes to relax by listening to both traditional Ethiopian and gospel music. She is also a passionate football fan regularly tuning in to the English Premier League on TV and she also used to play the game as a schoolgirl. However, the modest athlete admits her footballing skills did not come close to matching her running prowess.
"At school all 11 players just used to follow the ball," she says.
Future ambitions
Still aged just 26, Tadelech has an exciting future ahead of her. She believes she has scope to improve every aspect of her training and has set some ambitious goals for 2018 and beyond.
"I would like to be a big name in the sport and I think I can run 2:18 or 2:19 for the marathon," she insists.