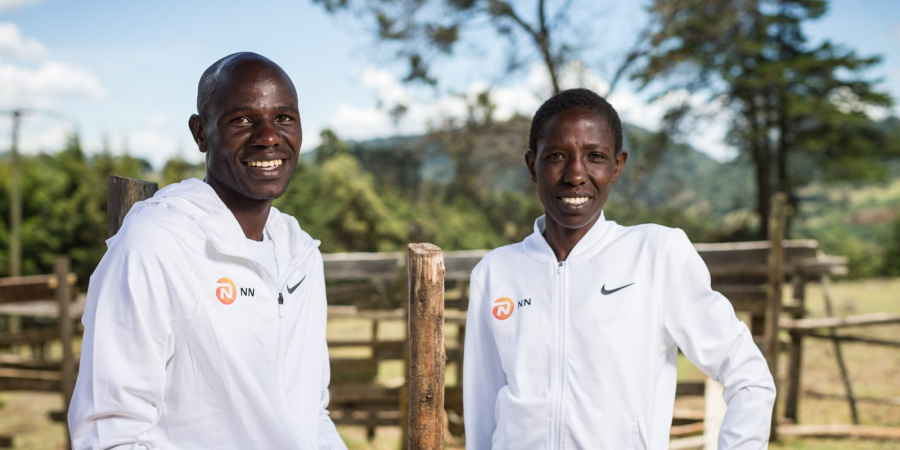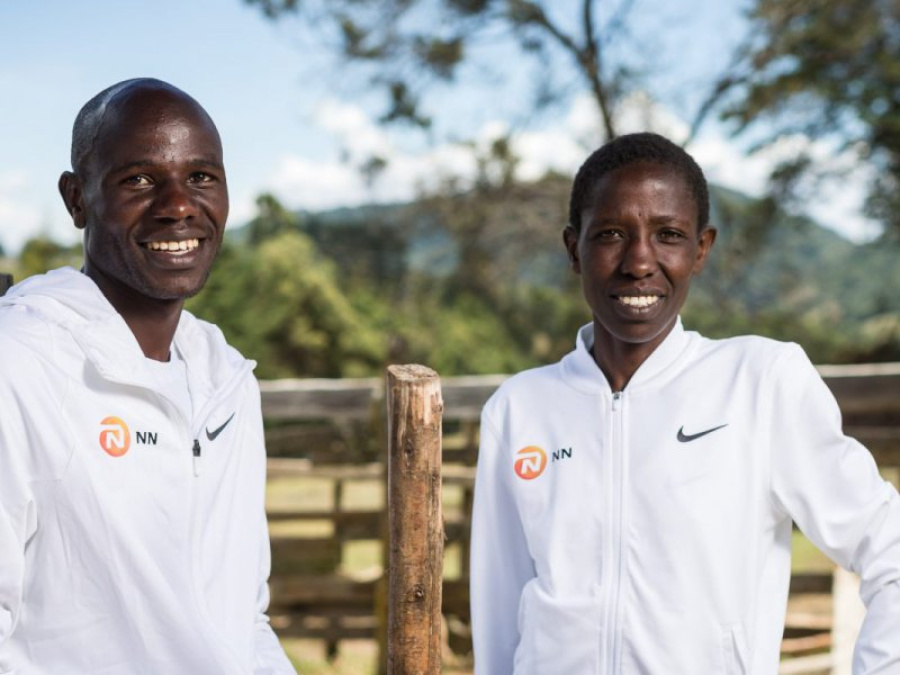 Kipketer siblings make their mark
Ahead of the Tata Mumbai Marathon on January 21 we speak to the men's and women's course record holders, NN Running Team siblings Gideon and Valentine Kipketer.
There is more than 4500km from Mumbai to Kapkitony but a part of the Indian mega-city will always hold a very special place in the hearts of the Kipketers.
This is because Valentine set a women's course record time of 2:23:33 to win the 2013 Mumbai Marathon only for her brother, Gideon, to follow suit and set the men's mark in a time of 2:08:35 three years later.
Both live on the same peaceful family section deep in the Kenyan Highlands with Valentine living in the main house with three-year-old daughter, Vicky, and Gideon in a separate house a little further down the garden.
Softly spoken and unfailingly polite, it is difficult to imagine such gentle characters regularly unleashing their inner-beast to tough it out with some of the world's finest marathoners on a regular basis but the mild-mannered pair boast a hugely competitive streak which dates back to their childhood.
As youngsters Valentine tells of their two-lap races around the family home in which she regularly used to defeat her brother.
"We used to compete a lot in running races – that was one of the best parts of having a brother!" recalls Valentine. "I remember my father gave us a sweet for winning and our older brother presented the prizes (in a mock ceremony)."
But how did Gideon feel about his sister regularly getting the better of him?
"It made me want to race her again and beat her next time," he adds with a trademark smile.
The pair quickly transferred their energy for racing around the family home to local school competition as the Kipketer siblings carved out a formidable reputation for consistently winning on both the track and cross country.
"People used to say the Kipketer's they always finish number one," says Valentine.
Not wishing to squander their rare talent the duo – the second and third eldest of six siblings – rapidly progressed from serial school winners into respected international performers. In 2009 Valentine placed fourth at the African U20 Cross Country Championships, the following year Gideon wound up eighth in the U20 race at the World Cross Country Championships in Bydgoszcz.
In 2012 both siblings made their marathon debuts; Valentine placing fourth in Hamburg (2:28:02) and Gideon seventh in Amsterdam (2:08:14).
In only her second competitive appearance over 42.2km, Valentine than claimed her Mumbai Marathon victory in 2013 (in 2:24:33) before crowning a marvellous year with success in Amsterdam (2:23:02).
Gideon entered the marathon winners' circle in Mumbai in 2016 before later that year finishing third in Chicago. He has continued to improve, last year shattering his PB to record 2:05:41 for second in Tokyo before finishing fifth at the London World Championships to emerge of one of his country's premier marathoners.
Meanwhile, Valentine, who gave birth to daughter, Vicky, in 2014, finished an impressive third in the 2016 Chicago Marathon in 2:23:41 and last year earned solid top six placings in both Boston and again in the "Windy City."
The pair – who are coached by William Kiplagat – share a close bond and enjoy it when their stars align and they compete together at the same event like in Chicago 2016 – when both mounted the podium.
"Maybe our manager needs to do that again so we can run in the same marathon," says Valentine.
For Gideon his sister is an inspiration.
"She has given me she the motivation and fight to want to run," he says.
The duo are now significant players on the international marathon circuit, but perhaps it is the Mumbai Marathon where the Kipketers have made the biggest impression.
"To break my PB and run 2:24 for the first time in Mumbai meant a lot to me," says Valentine.
Motivated by older sister, Gideon, the long-striding Kenyan says Valentine's accomplishments made him "more determined" to stamp his own mark on the race and, of course, they went on to match the feat three years later.
The pair could be justifiably termed Mumbai Marathon equals but there is one area where Valentine clearly has the edge.
"My (Mumbai Marathon) trophy is bigger than Gideon's," she says with a smile.
Of that there is no doubt, but watch out for the super siblings as 2018 as the pair seek to seize their opportunities and further hammer home their rising status in the sport.