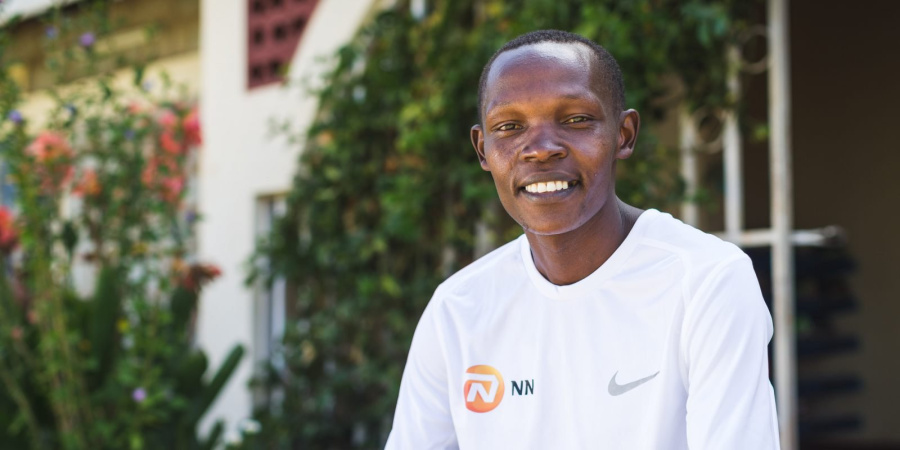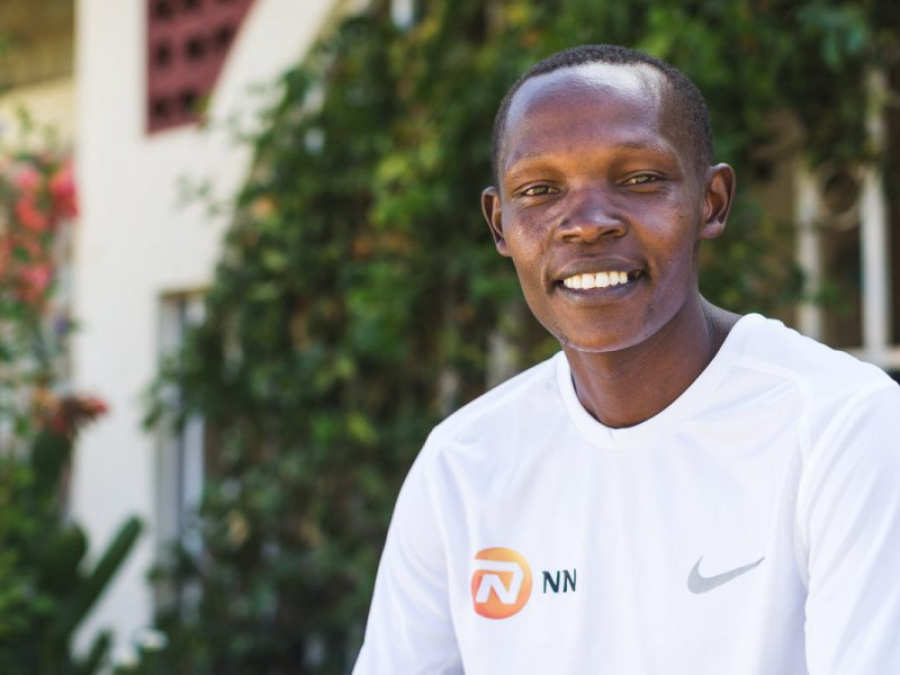 A home from home
The NN Running Team-base out of Kaptagat is not solely the reserve of the top Kenyan runners. Dutch marathon record-holder Abdi Nageeye lives and trains out of the camp as does Uganda's former World and Olympic marathon champion Stephen Kiprotich. Here we chat to two of Stephen's fellow Ugandans Abraham Kiplimo and Jackson Kiprop to find out five good reasons why life in Kaptagat rocks.
1 – Track town
Uganda may also boast a strong endurance tradition but it lacks the running infrastructure of its Kenyan neighbours. For Abraham Kiplimo, a 2:09:23 marathoner, one of the motivating factors for his arrival at the Kaptagat training base seven years ago was the easy access to several tracks in the area.
"The toughest part of training in Uganda was the lack facilities and having no track in Uganda," explains Kiplimo, 28. "Here they are many tracks. It is a big advantage for us."
Abraham's quietly-spoken countryman Jackson Kiprop, who placed tenth at both the 2013 and 2015 World Championship marathons, echoes the same point.
"When I left Uganda for Kenya in 2013, I faced the same problem (in Uganda) no facilities for training," he explains.
2 – Following in Stephen's wake
Abraham and Jackson were not the first Ugandans to head east over the border to start a new training life in Kaptagat – they were preceded by Stephen Kiprotich, arguably, the most successful Ugandan distance runner in history. Stephen arrived as an international star following his stunning gold medal success in the men's marathon at the 2012 London Olympics and was crowned 2013 World marathon gold medallist in Moscow.
Kiprotich remains an influential and inspirational presence in Kaptagat to the Ugandans with Abraham commenting: "First we had a brother (note, they are not related) who came here, so we wanted to follow in the footsteps of Stephen to achieve our goals."
3 – Top training comrades
Few running camps on the planet boast the talent and ability as the NN Running Team hub in Kaptagat. Boasting the likes of the aforementioned Stephen Kiprotich plus Olympic champion and marathon phenomenon Eliud Kipchoge and World Half Marathon and World Cross Country champion Geoffrey Kamworor the camp is dripping in endurance royalty – all of which provide the ideal training environment for Abraham and Jackson.
"Every day rather than training alone (like in Uganda) we can see the results of training with such quality," explains Abraham, who in 2014 secured a bronze medal in the Commonwealth Games marathon.
"They give us encouragement in terms of how the world of running works and how to perform," adds Abraham of his training partners. "If we follow their advice, I know they can push us in the right direction as athletes."
4 – Training terrain
The less undulating area around Kaptagat brings its advantages as a training environment according to Jackson, 31, a former Mumbai Marathon winner.
"The area where I come from in Uganda is not flat but here is more gentle and not too hilly," adds Jackson, a 2:09:32 marathon performer at his best who first arrived at the camp in 2013. "This has certainly improved my speedwork."
5 – Coaching quality
Uganda has a paucity of top quality coaches, so another motivating factor in Abraham and Jackson's decision to base themselves out of Kenyan was to hook up in Kaptagat with Patrick Sang – one of Africa's all-time great coaches.
The former World and Olympic steeplechase silver medallist has guided the likes of Eliud Kipchoge, Geoffrey Kamworor, former World and Olympic steeplechase champion Brimin Kipruto and the 2001 World 5000m champion Richard Limo to success and his vast knowledge and expertise has been a real plus for the Ugandan duo.
"He is a senior coach for the programme and gives great advice and guidance to the group," says Abraham, who set his lifetime best marathon time of 2:09:23 in Oita in 2014.
Jackson, who represented Uganda in the marathon at the Rio Olympics, is also praiseworthy of the positive role Patrick has played in his running career.
"When you have a good doctor you know he will always give a good answer and Patrick is the same as a coach in that he always gives good answers," he adds.