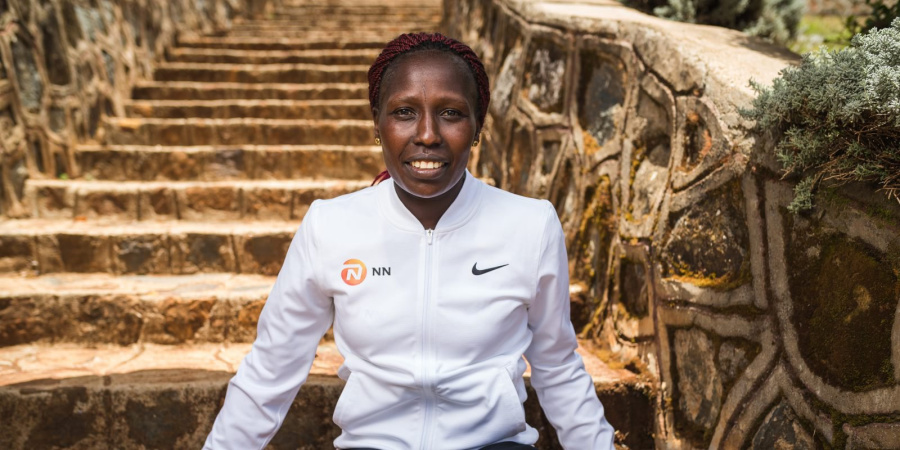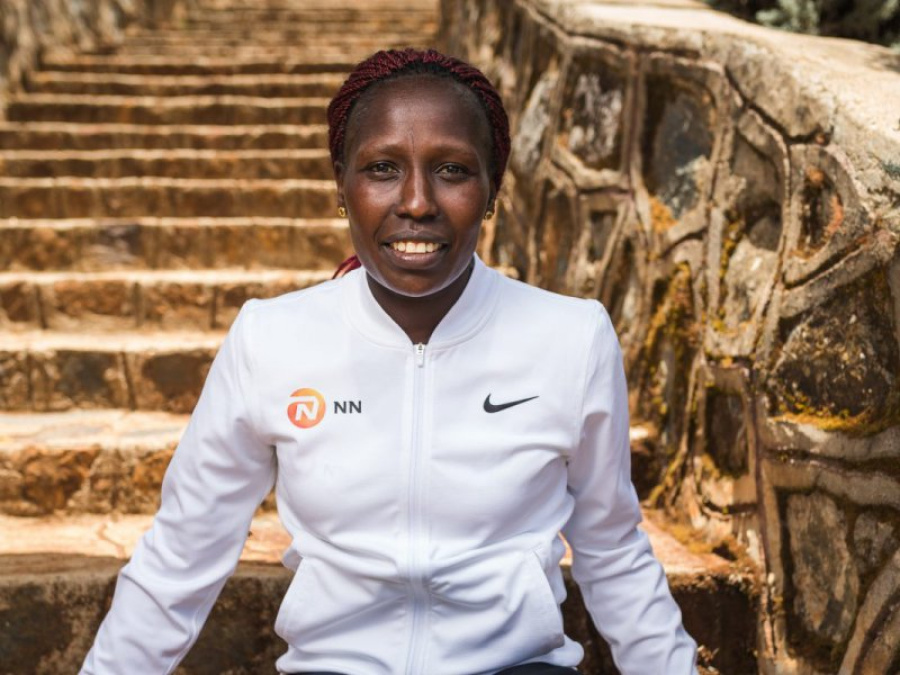 How to set a world record
Ahead of Sunday's Barcelona Half-Marathon we look back to the 2014 and 2015 editions when NN Running Team star Florence Kiplagat set women's world half-marathon records of 65:12 and 65:09, respectively. Here the 30-year-old Kenyan talks about how she was able to achieve her history-making successes.
Have a vision
As a former World Cross Country and World Half-Marathon gold medallist and two-time winner of the Berlin Marathon, Florence Kiplagat was firmly established among the finest female distance runners on the planet.
However, the diminutive Kenyan craved more and in discussion with her coach, Renato Canova in 2014 she talked about needing a new motivation and target in the sport.
"I saw my own achievements and wondered if there was something that can lift my name," says Florence. "I felt I was missing something. It was then my coach said you can break the World Half Marathon record, for sure."
Be in shape
It sounds obvious but to target any world record (which at the time was held by her Florence's near neighbour and good friend in Iten Mary Keitany of 65:50) an athlete needs to be in great nick. Thankfully, Florence was. Her coach insisted as part of her training she should have a crack at a 15km time trial on a training route near Eldoret. Canova told her that if she hit a certain time for the distance she would break the world record.
"That day I went two minutes under that time," explains Florence. "Renato then said, okay, if you find a good pacemaker, anything is possible."
Target a race
In the wake of her stunning time trial Florence's team sought the appropriate race in which to target the record. The Barcelona Half-Marathon a relatively flat race, which was characterised by a favourable wind in the latter stages of the race, was the one chosen for the world record assault.
"My coach told me this is the only place that is possible," explains Florence, who trusted in her coach and prepared for the race in the Catalan capital.
Find a pacemaker
The next challenge was to find a pacemaker and Spanish distance runner Marc Roig fit the bill. A 65-minute half-marathoner at his best Marc had connections with the race organisers, was smart and most importantly available and enthused by the challenge ahead.
Florence intended run negative splits, Marc was happy with his role that was asked of him and as he explains the ability to pace well is as much an art as a science.
"I look at the kilometre points on the road and every 5km split is important to me," explains Marc, who today works as a Kenyan-based physio with the NN Running Team. "I run a lot on feeling. I suppose it is little like when you go to the butcher and ask for 200g of ham you will find the butcher will know how to cut is exactly to 200g before putting it on the weigh scales. In some respects, pacemaking is similar.
"If I'm a few seconds out from my target time it is important not to panic. It is about correcting the mistakes and running as smoothly as possible."
Can't stop the feeling!
Very much like her loyal and reliable pacemaker, Florence prefers to run on "feel."
For her she did not want to hear too much about times and splits during her world record breaking races, preferring to run with an empty head free of the pressure of time.
"I was prepared and relaxed and I had a good pacemaker," she insists. "The only problem was the splits. I didn't want to know them! I just wanted to run freely. I asked Marc to tell me during the race only if I am inside or outside the record."
Receive a boost enroute
Confidence is key to any world record breaking assault and Florence revealed she received a timely one at the 16km mark in 2014. "Marc had finished his pacemaking, he was no longer there and this gave me confidence that I as a lady am stronger than him," she says with a smile.
Manage the pain
Running faster than anyone is history is not comfortable but it is important to embrace the pain.
"That final 2km was so terrible, so painful," she explains. "It felt like I could hardly move but I just had to keep going and never say die!"