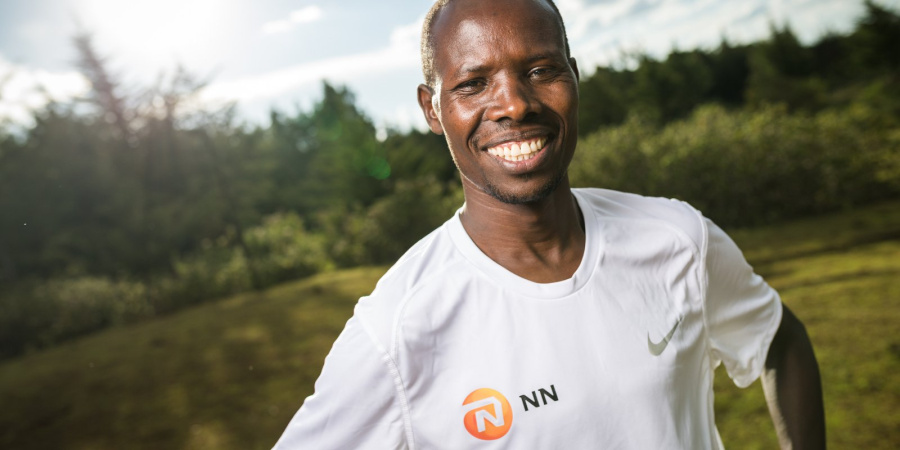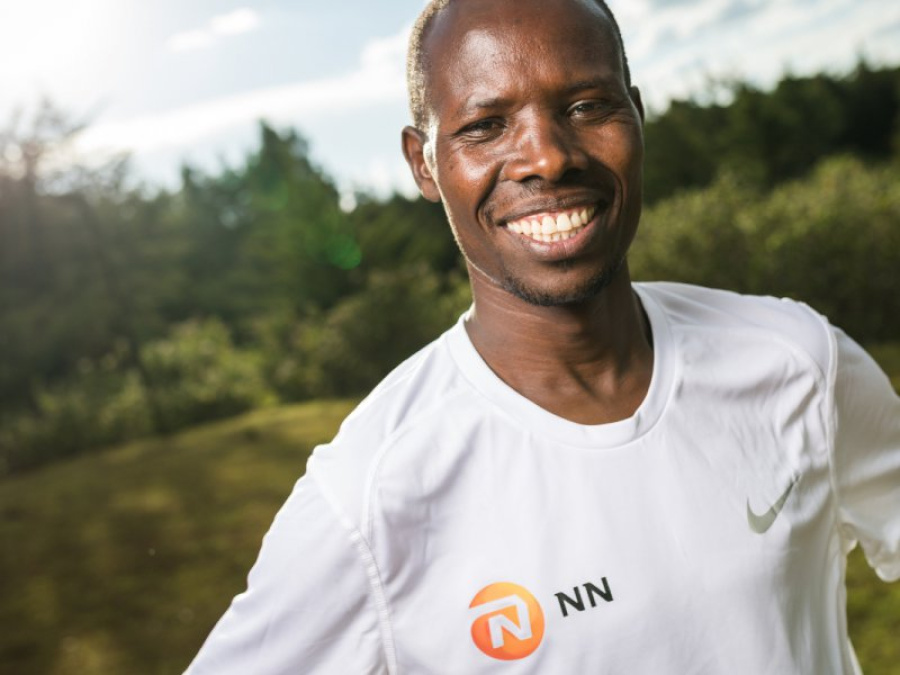 Introducing Anthony Maritim
Marathoner Anthony Maritim is one of the most outgoing and personable members of the NN Running Team. Here the Kaptagat-based athlete, who is in action in the Barcelona Marathon on March 11, reveals more about his compelling athletics journey.
Ex-footballer
Hailing from Kericho county, Anthony Maritim, the second youngest of seven siblings, began his sporting life not on the running oval but the soccer pitch. A marauding left back for his primary school sadly his football ambitions came to an abrupt end following an unfortunate incident with a rival player.
"I went in for a tackle and collided with the ball which hurt my ankle," says gregarious Anthony. "After that I decided to stop (playing football). I still have a scar on my ankle to this day."
Sibling support
Thanks to older brother, Stanley, his sporting life was to lurch in another more welcome direction. Stanley ran for fitness but Anthony used to tag along and by primary school grade seven he had started running competitively.
He continued into high school and revealed his ability by winning a district cross country race, which as he recalls proved a big deal.
"It was the first time an athlete had won from my school. It was like the school celebrated a birthday for a whole week," he says of the post-race reaction to the success.
Eliud the inspiration
From the age of 16, Anthony followed the Kenyan running idols closely. He vividly recalls cutting out a newspaper article with the name of a Kenyan team competing at a major championship and sticking them on his wall.
"I was interested to know more about the athletes because we didn't have a TV back then," explains Anthony, who cites NN Running Team superstar Eliud Kipchoge among his idols.
After arriving in Eldoret – one of the main running hubs in Kenya – in an attempt to develop a professional career, he recalls a chance meeting he encountered with Eliud.
"I was running in one direction and Eliud in another when we met at junction, although I didn't say anything to him," explains Anthony. "I am friends with Asbel Kiprop (the three-time World 1500m champion) and I asked if he could introduce me to Eliud. He set up the meeting. Back then, I didn't have any management or sponsor and I asked him if I could join him and he said "let's wait a little."
Later Anthony did join the Global Sports Communication camp in Kaptagat – where both Eliud and Anthony train together today – and the Olympic marathon champion and fastest marathoner in history has proved an inspiration to Anthony.
"To see someone like him doing what he's done encourages me to work harder," admits Anthony. "He tells me whenever you do something don't expect anything but success. He is not only happy if he is successful, he is just as happy if everybody around him is doing the right things to progress their career too."
Marvellous marathoner
After several seasons of running half-marathons on the international stage – his best time for the distance was 61:24 – Anthony took a step into the unknown to make his marathon debut in Cologne in 2014. Despite his inexperience, the Kenyan destroyed the field to win by more than seven minutes in a time of 2:10:26 and so his marathon career was born.
"I didn't know anything about the marathon," he explains. "I just entered the race and won."
The history boy
Since Anthony's unexpected maiden marathon success, he has continued to enjoy success over the 42.2km distance. In 2015 he triumphed in the Linz Marathon in Austria before regaining the crown last year in a PB of 2:09:11. The latter was an impressive display by the affable 32-year-old and also helped created a slice of history by becoming the first ever NN Running Team winner on April 9.
"It meant a lot to me," he says. "To set a PB was great but to know I was the first winner for the NN Running Team was very special," he adds.
The dream factory
Anthony admits he has a huge passion for the sport, so much so he occasionally dreams about running. The last dream he recalls was that of defeating the late, great 2008 Olympic marathon champion Sammy Wanjiru in a race in Linz. While taking on Wanjiru is, sadly, no longer possible he lived up to his dreams of taking top spot in Austria and he hopes more success will follow in the years to come.
"In life you need to aim for the top, so in future I will push for the best possible times to attain the highest level I can," he says.