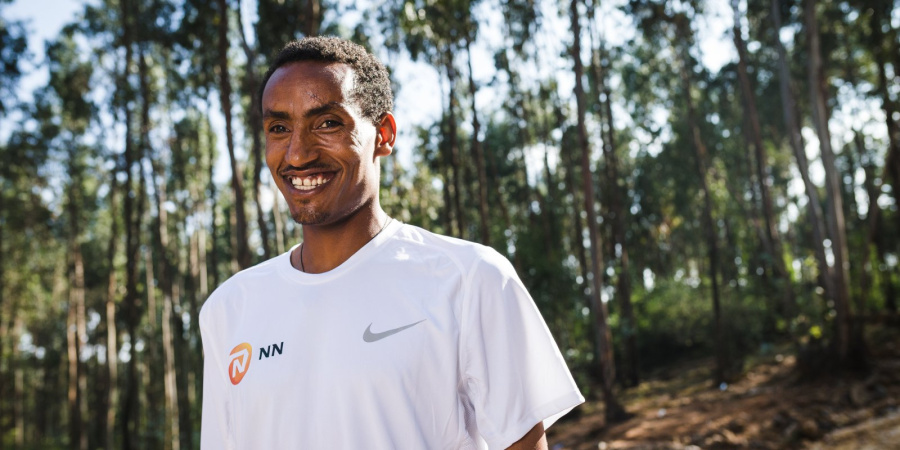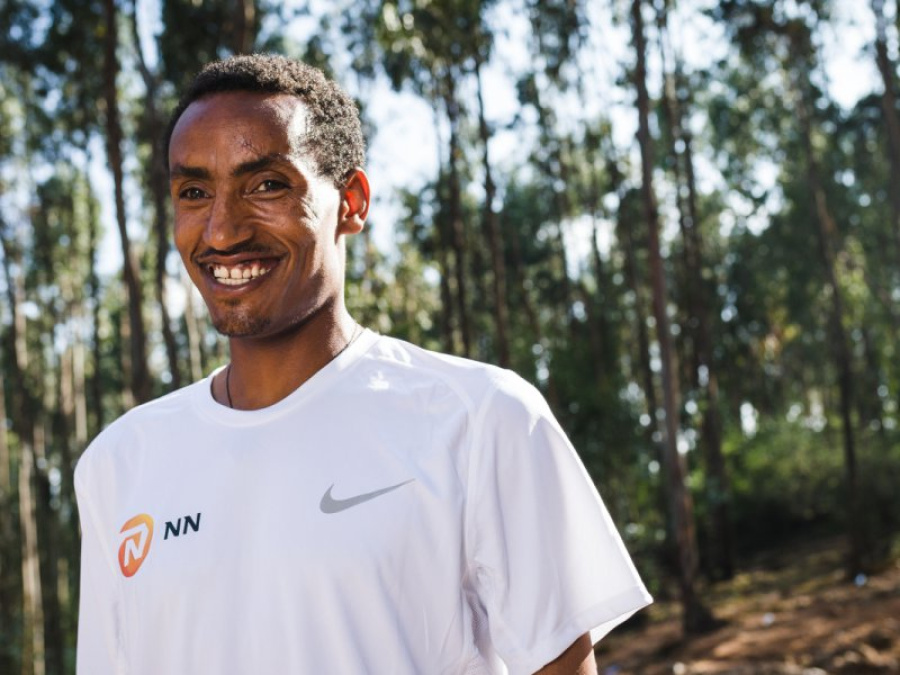 Introducing Mule Wasihun
Gifted NN Running Team distance runner Mule Wasihun is among the favourites for Sunday's NN Marathon Rotterdam but few athletes in the elite field will owe a debt of gratitude to the sport more than the slightly-built Ethiopian who reveals his incredible journey.
The act of running can serve a myriad of different purposes, but it is impossible to understate the value and focus it has given to the life of Mule Wasihun.
Experiencing a troubled youth growing up near the city of Gondar in Northern Ethiopia, the teenager craved an outlet for his excessive energy and occasional anti-social behaviour and it was running that filled that gap.
Starting out as a handy 400m and 800m runner, a coach observed the slender Mule might be better suited to the 5000m. It was a simple decision but one which was to turn the Ethiopian's life on its axis.
Aged 17, at the time, he jumped into a 5000m race and finished towards the front of the pack. Adjusting his training demands to meet that of running longer distances and joining the local regional development centre, he instantly saw a quick return for his efforts.
"I knew it was a good move because I see in training that I was better suited to the longer distances," says Mule.
In 2012 he finished eighth in the U20 10,000m race at the Ethiopian Championships before the following year enjoying his first European campaign, highlighted by a 60:35 half marathon for third in Nice. The following year he trimmed a further 27 seconds from that half-marathon best time to triumph in Paris but perhaps most significantly linked up with his current coach Getaneh Tessema.
Under Getaneh's no-nonsense regime, Mule has thrived and in 2015 revealed his versatility with a series of impressive performances on the track and road.
On his marathon debut in 2015 in Dubai, he finished 11th in a respectable 2:10:57 before later that year securing the Ethiopian 10,000m title in Addis Ababa.
In 2016 he continued to show improvements posting an eye-catching 2:05:44 for fifth in the Dubai Marathon as well as a 2:07:19 clocking for ninth in Amsterdam. He also performed with pride to place eighth in the IAAF World Half Marathon Championships in Cardiff behind the gold medallist and NN Running team-mate Geoffrey Kamworor.
However, the year also served up its frustrations. When leading the TCS World 10k in Bangalore he was attacked by a stray dog, sustaining soft tissue abrasions, and had to settle for ninth.
He also suffered disappointment at the Ethiopian Olympic 10,000m Trials in Hengelo mysteriously pulling out with two laps remaining when in contention for a spot on the team for Rio.
Still, Getaneh believes the 24-year-old Mule is one of the most naturally gifted athletes he had ever worked with and comments: "When you see him running he is unbelievably talented. He doesn't just run over the ground, he flies!"
In 2017 he continued to build on that potential by finishing second in Dubai in 2:06:46 and then, arguably, producing his most complete marathon to date with a PB for fourth in 2:05:39 – 30 seconds behind race winner Lawrence Cherono of Kenyan – at the TCS Amsterdam Marathon.
Following this encouraging performance in the Dutch capital last fall, Mule returns to the Netherlands to compete in Sunday's NN Marathon Rotterdam, where he has a simple aim.
"I just hope to run a good, fast time," says Mule who has also not ruled out a future crack at a major championship over either 10,000m or the marathon.
Yet whichever races he targets he cannot owe the sport of running enough for giving him direction, focus and a sense of well-being.
"Running has changed my life in two ways," he insists. "The money I've earned has helped me have a better life but it also saved me from going in the wrong direction. Since I started running I no longer drink and fight."
Which is a fact, of course, to be celebrated.