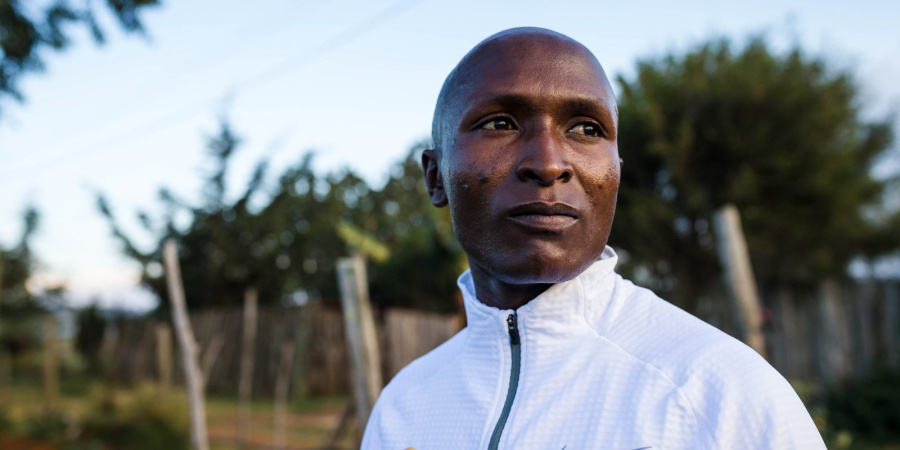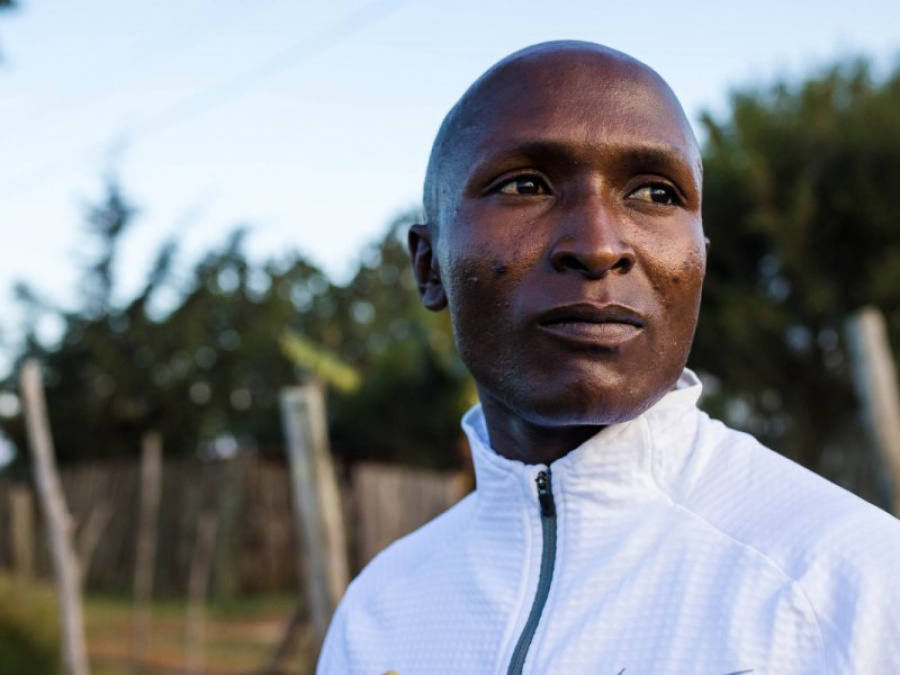 Geoffrey Kirui in letters
Geoffrey Kirui was unquestionably one of the NN Running Team's superstar performers in 2017 as the 25-year-old Kenyan stormed to success in both the Boston Marathon and at the London IAAF World Championships marathon. Here we summarise his life and career so far via the 13 letters of his name.
G is for gold after Geoffrey Kirui romped to glory on the streets of London with a comprehensive victory at the 2017 IAAF World Championships. Despite Ethiopian Tamirat Tola opening up a 50m gap at 19 miles, the gifted Kenyan maintained his composure and refused to panic. Like a skilled angler, super-cool Geoffrey reeled in Tola before nonchalantly cruising past his gold medal rival, to run out the champion by a decisive victory margin of 1:22 in 2:08:27.
E Is for the English Premier League which Geoffrey has had a long-held passion since he was young. The team he has supported for many years is Arsenal FC.
O Is for outduelled, the term most appropriate for his ultimately triumphant head-to-head battle with US Olympic marathon bronze medallist Galen Rupp at the 2017 Boston Marathon. In a captivating ding-dong encounter between the pair, Kirui finally kicked clear of the American in the final 3km to make history and become the NN Running Team's first ever Marathon Major winner.
F is for family which is the most important element in his life. He is married to Caroline sister of World and Olympic 1500m champion Faith Kipyegon and an occasional training partner to Geoffrey. He also has three children – Godwin, 5, Godfrey, 4 and Kevin, 1.
F is for foot which broke in five places following a motorbike accident. Some feared the injury could jeopardise his career but after a lengthy break the diminutive Kenyan was satisfied to run 60:51 on his competitive return at the Lille Half Marathon in September 2014.
R is for resourcefulness, a quality shown by Geoffrey when it comes to his training programme. Working in collaboration with Dutch coach Piet de Peuter the Kenyan athlete draws up much of his own training programme. He also links up with top Italian coach Renato Canova in Iten for the occasional "speed session" and according to his manager Valentijn Trouw he "listens carefully to his body" and manages his training load accordingly.
E is for extraordinary as Geoffrey unleashed a staggering breakthrough performance at the 2011 Brussels Diamond League by destroying his 10,000m PB by more than a minute to run 26:55.73 and climb to number two on the all-time U20 lists. Aged just 18 at the time, the mark elevated the Kenyan to a new stratosphere.
Y is for yes to road running, the astute move he made in 2015 which has transformed his career. Consistently struggling over the final kilometre in 10,000m races on the track he opted to focus on the asphalt and had not regretted the decision. In 2016 he ran 2:07:23 on his marathon debut in Rotterdam before stepping up to a whole new level during a stellar 2017 campaign.  
K is for Keringet, his 2700m high training base in mountainous rural Kenyan which has served him so well for his professional career.
I is for international debut where he landed 10,000m gold at the African U20 Championships in Botswana. Geoffrey made a huge statement in Gaborone winning the race by more than 27 seconds with 2017 World 5000m champion Muktar Edris of Ethiopia back in fourth.
R is for reluctant runner. His father, Ronald Chepwony, had been an accomplished 5000m and 10,000m runner but Geoffrey had no initial desire to follow in his father's footsteps preferring to pursue a life as a farmer. However, after the youngster from the Bureti District in Kericho County was finally arm-twisted into hitting the track he began his running journey in style by winning a 10,000m race as a class-eight student at primary school.
U – Is for undulating, the polite description for the hilly terrain in Keringet where Geoffrey clocks up his gruelling 40-42km long runs. In an amusing aside, even the track he trains on has a slight upward ascent on one side of the track too, which no doubt adds to his already considerable strength! 
I – Is for indelible mark, the best description of his achievements in 2017 when he secured victory in the Boston Marathon and then followed this up with gold at the London IAAF World Championships.