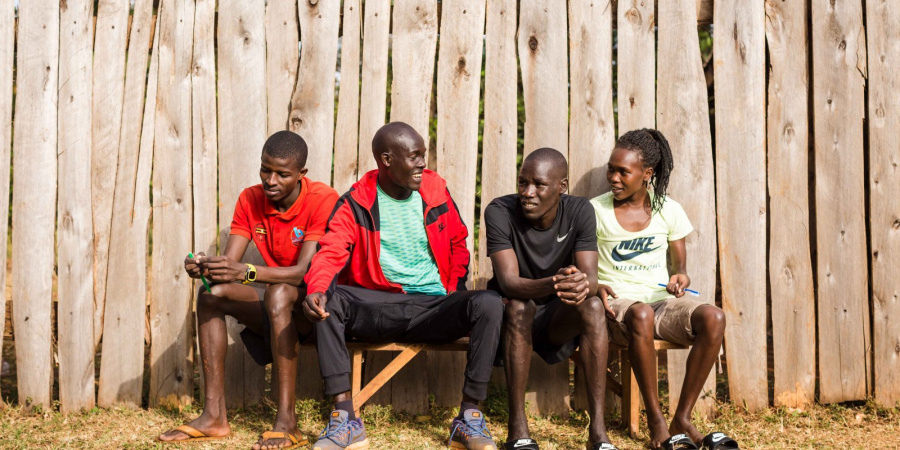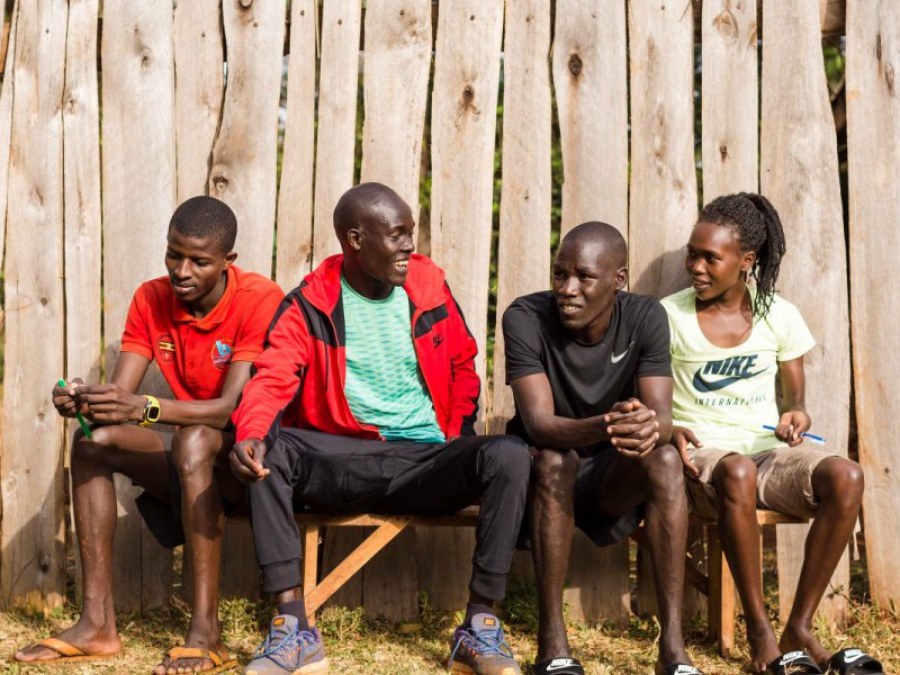 A day in the life at Kapchorwa
Stephen Kissa and Joel Ayeko reveal what life is like on a typical training day (comprising two easy runs) inside the NN Running Team Ugandan training base in Kapchorwa.
Who are Stephen and Joel?
Stephen, 22, grew up in Tegeres County with five sisters and discovered running at school in 2011. A member of the training camp for two years he made a big breakthrough in 2017 qualifying for the Ugandan team and finishing 52nd at the World Cross Country Championships in Kampala. He also competed in the 5000m heats at the London World Championships.
Joel, the youngest of ten children raised in the Kween district, began his running journey at primary school. He enjoyed notable success as a mountain runner winning junior gold at the 2016 World Mountain Running Championships in Bulgaria before the following year taking a silver medal in the senior race at the following edition in Italy. More recently he has focused his efforts on track, cross country and road. The 20-year-old's 10km road PB is 29:06.
A Day in the Life…
5.30am Wake Up
Stephen Kissa (SK): We get up and prepare for our first easy run of the day. At this point we don't anything eat anything, but we do drink water."
6am – Easy Run
SK: We go on an easy run of between 10-15km and because the run is easy we can enjoy the surroundings and the beautiful environment in Uganda. We have about 20 athletes in the training camp but with others joining us for training from outside the camp the number of athletes on a run can total up to 50 athletes.
Joel Ayeko (JA): We talk with friends and sometimes try to make friends laugh. One of our training partners (Boniface) Abel Sikowo is very funny. He likes to give nicknames for different members of the group. My nickname is Kapkwoma Lady named after a musician!
7.15am – Return from run and breakfast
SK: After the run, we take a shower and then eat breakfast together. We often eat bread, chapatti and drink tea.
8.30am – Rest and recovery
After such an early start, it is time to rest those aching bones with some quality sleep time.
SK: It depends, but we might sleep anywhere from one to two hours.
10.30am – Leisure time
Listening to Ugandan music is often popular among the athletes as is playing the popular board game, Ludo.
JA: After we are rested, I like to play ludo. We all really want to win (it is very competitive).
1pm – Lunchtime
The group come together once more to eat their second meal of the day.
SK: We often eat rice, beef, beans and vegetables for lunch.
2-4pm – Hit the town
Many of the athletes might take a stroll to the shops in the centre of Kapchorwa to buy some fruit and vegetables and hang out.
SK: The centre of town is not very big but it gives us the chances to meet with friends and maybe grab a tea or soda. I like a Sprite and Joel likes to drink Mountain Dew.
Curious locals also have great respect for the NN Running Team athletes.
JA: When they see us the locals often ask how they can be runners too. We say it is challenging and that you have to work hard to gain access to this life. They admire us.
4.30pm – Second easy run
Following their earlier easy run to tick off a few extra kilometres the group hit the trails for a second run of the day under their coach Addy Ruiter.
SK: This run is very easy and may only be 4-5km.
5pm – Snack time
After a change of clothes the group will then grab a quick snack, often a porridge.
5.30pm – Rest and recovery
Once more ludo will again prove a popular pastime at this point of the day. Many of the group are also big fans of the English Premier League. Stephen is a Man Utd fan and Joel supports Arsenal.
SK: We have a lot of fun arguments in the group about football. I am one of the biggest football fans in the camp.
8pm – Dinner
The final meal of the day will be eaten together.
JA: We will eat ugali, meat, vegetables and beans. We will also drink milk.
9pm – Bedtime
After two training sessions, the athletes will then drop off to sleep around 9pm ahead of another tough day of training. Life on the camp is demanding and can be regimented but it plays a critical role in their development.
SK: Being on the camp helps avoid outside distractions and helps keep you focused. It also helps you be patient. It is good to be calm.
JA: It helps make you focused. The best part (of life in the camp) is the opportunity to hang out with my brothers (fellow athletes).