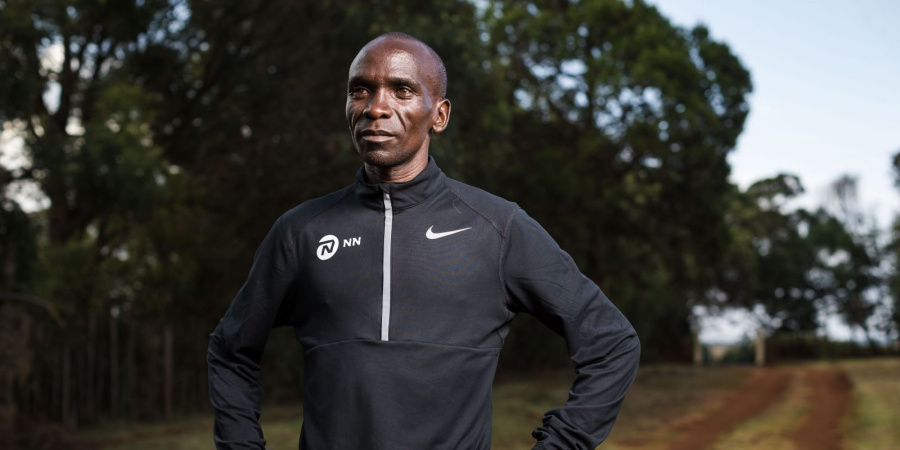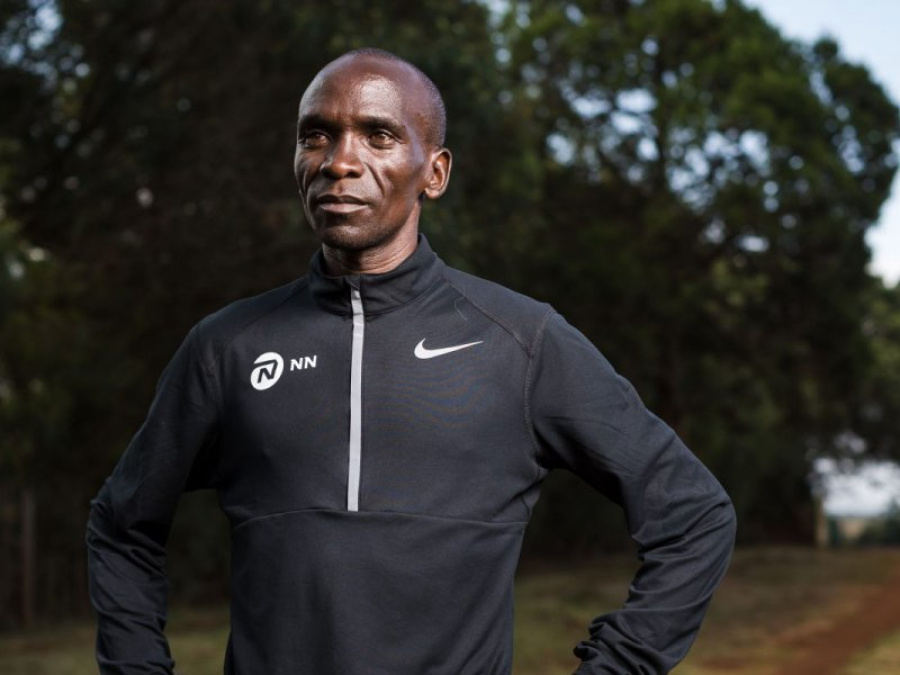 Eliud – What the marathon has taught me
As a remarkable nine-time winner from his ten marathons, we ask NN Running Team superstar Eliud Kipchoge what he has learned from his incomparable career over the 42.2km distance with input from his wily lifelong coach Patrick Sang.
1 – Preparation and Planning
Since winning his marathon debut in Hamburg in 2013, the Kenyan running great has learned the value of preparation and planning.
"If you don't prepare well in the marathon you cannot succeed," Eliud insists. "You face many challenges in the marathon. I realised from Hamburg (Marathon in 2013) that both preparing and planning, as a second point, were important.
"Before any big marathon I will sit down and put together a plan with my management team and my coach, Patrick."
Eliud's coach, Patrick, says the pair will work out a plan working backwards from their target race.
"In this way we can evaluate a length of time and look at the specific fundamentals of training," adds Patrick. "So, by the time Eliud arrives at the race, all the elements (he needs to perform at his best) for the race should have come together." 
2 – Self-discipline
As a former World 5000m champion and Olympic 5000m silver medallist, it is hard to imagine Eliud has possessed anything other than iron-discipline. Yet only since moving up the marathon distance in 2013, does he believe he has discovered true self-discipline.
"The marathon has taught me to be more self-disciplined," says Eliud, a winner of six World Marathon Majors and the Rio Olympic marathon title. "Without self-discipline you cannot go anywhere. It plays a big role in the marathon because you need to really concentrate and have few distractions. After a long run (Eliud carries out 40km runs on a Thursday), you need to rest."
Patrick insists the demands of the marathon require even greater self-discipline (then preparing for track, cross country or shorter distances on the road), because the training demands often require lengthy spells away from the family home. Meanwhile, he has always shown immense self-discipline to remain 100 per cent focused despite his many successes.
"Marathon takes more time to prepare for (than shorter races)," explains Patrick, himself a former Olympic 3000m steeplechase silver medallist. "Each week, Eliud will take five days away from everything else in his life (including his family and three children) just to train. Nothing else. This is not always common in athletes of his calibre, who have reached his level of success. Many with his wealth would be happy to sit back and enjoy themselves but Eliud takes the time to focus and refocus. His main driver for this, is his love for the sport."
3 – Patience
Racing only two or three marathons each year requires patience. It is not like life as a track or cross country runner when races during the season come thick and fast. A naturally patient man, it could be said the vagaries of the marathon is perfectly suited to Eliud's temperament.
"Every morning I try to be enthusiastic," he says of the training demands. "I try my best to enjoy waking up and looking forward to the day ahead."
Patrick believes patience is required for those athletes wishing to run a marathon not only because athletes often race sparingly but also because patience is often needed during the race itself.
"Athletes racing over 42.2km can spend a lot of time running on their own," explains Patrick. "You mind can play a lot of tricks on you and in this way, you need to condition your mind to be patient on actual race day."
Eliud's patient nature is well-known to not only those who train with him in Kaptagat and also to the wider running community, so is the fastest marathoner of all-time, the most patient man Patrick has met?
"I am sure there are people as patient (as Eliud), but as far as athletics is concerned he is the most patient (person) I have handled," explains Patrick.
4 – Hard work
Training many kilometres each week for many months in preparation for a marathon can he extremely demanding, particular at Eliud's training base of Kaptagat in the Kenyan Highlands at an altitude of more than 2000m.
"Training for the marathon has taught me to work hard," he says. "Training for track and cross country is perhaps more intense but the marathon training is more cumbersome and it takes more time."
This is a point echoed by Patrick.
"The track has more intensity and the quality is very high but the marathon (training) requires a greater quantity," he explains.