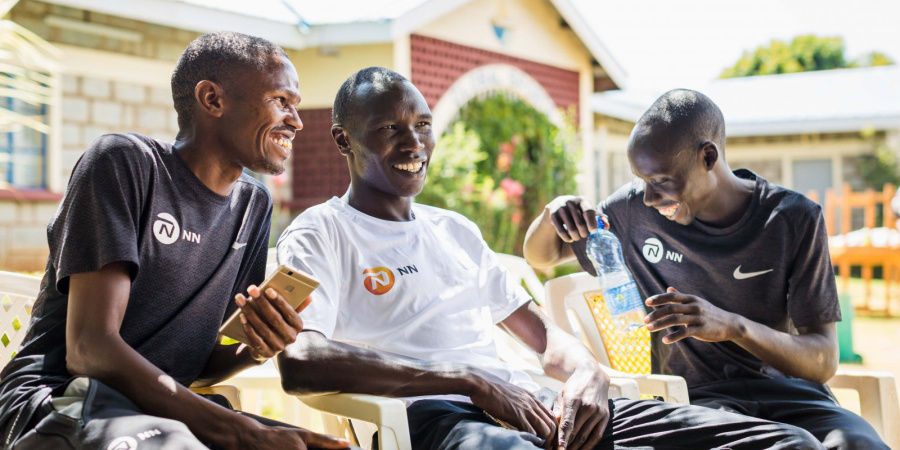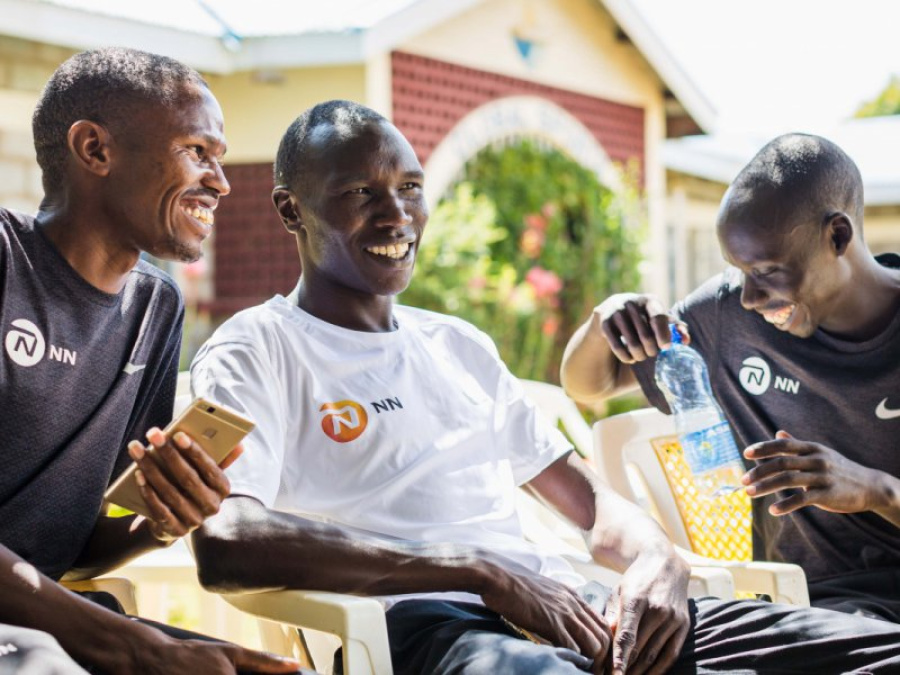 Geoffrey Kamworor's most influential people
New York City Marathon champion and three-time World Half Marathon champion Geoffrey Kamworor brings us the lowdown on the most significant people in his world.
Patrick Sang
"Many people have done so much to help me reach where I am today, but I owe so much to Patrick Sang, who has coached me in December 2010. As soon as he started guiding me, he saw a great talent in me and welcomed me. In fact, after I first met him everything completely changed for me in that I quickly started to produce some good results and I gained a lot of self-confidence. 
He has given me a great coaching programme and supported me in not only running-related matters, but he has also taken time out to give me general life advice.
I think what makes Patrick such a great coach is he was a former athlete himself. He understands the world of elite athletics, so he instantly commands respect because of his achievements in the sport. He is very knowledgeable and it is a pleasure to have him around. Not all coaches were ex-athletes – he is the wearer of the shoe and he knows where it lands.
He has offered so much great advice, but the most important thing is he always makes us work hard. He always preaches the importance of self-discipline and that we should never lie to ourselves. He values athletics in the same way he would a career in the office."

Eliud Kipchoge
"I first knew of Eliud Kipchoge since my time as a high school student watching him on TV. It was only later, after joining Global Sports Communication, did I get to meet Eliud for the first time. He is such a humble guy, who talks to everyone – he is very easy to interact with. He respects all the guys in the camp and always encourages us to try and get the best out of our ability.
For many years Eliud has been my mentor. He always offers good advice and has been a good role model to follow. Of course, Eliud has trained for many years and been on top for so long, I admire him and want to be like him. It is such a privilege for me to train with him and live on the same camp together. I have no problem following his advice because he has been so successful and as I have come to learn, so much of his success has been built on focus and hard work.
I was very inspired watching him run as part of the Nike Breaking2 project last year. No one really thought that any man could run a sub-two-hour marathon, but Eliud believes that no human being should be limited. By running 2:00:25 he proved to the world anything is possible."

Global Sports Communication
Since I joined Global in late 2010 they have given me huge support. I have always enjoyed a great training environment (in Kaptagat) they (Global) do everything to make sure we deliver our best in races. They also organise all travel and give us the very best in medical support in terms of physios and doctors. I am always confident that they offer the best assistance, which allow me every opportunity to produce my best. I regard Global Sports to be the best management company around.
Family
Since I started out in the sport, my parents, Samuel and Mary, have always been very supportive. They have always made sure I have enough time to train and focus. I grew up on a small farm producing maize but they always encouraged me to work hard and trust in myself once I started running.
I have been lucky to have so far enjoyed a successful running career and I have bought them a bigger farm and a piece of land to grow maize. I have really appreciated all they have done for me.
My parents didn't run but, of course, running in Kenya to and from school is part of the routine. I am the second youngest of seven siblings and my brothers and sisters have also been a huge support. My younger brother has been so inspired by me, he too has started running.