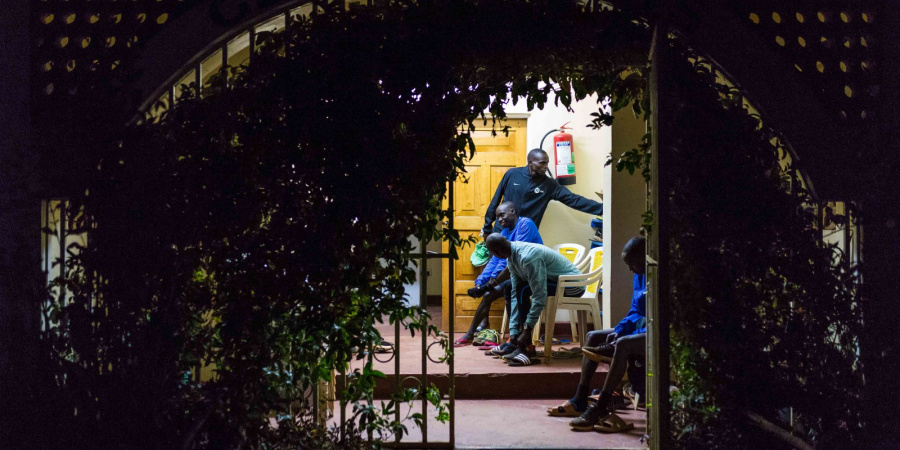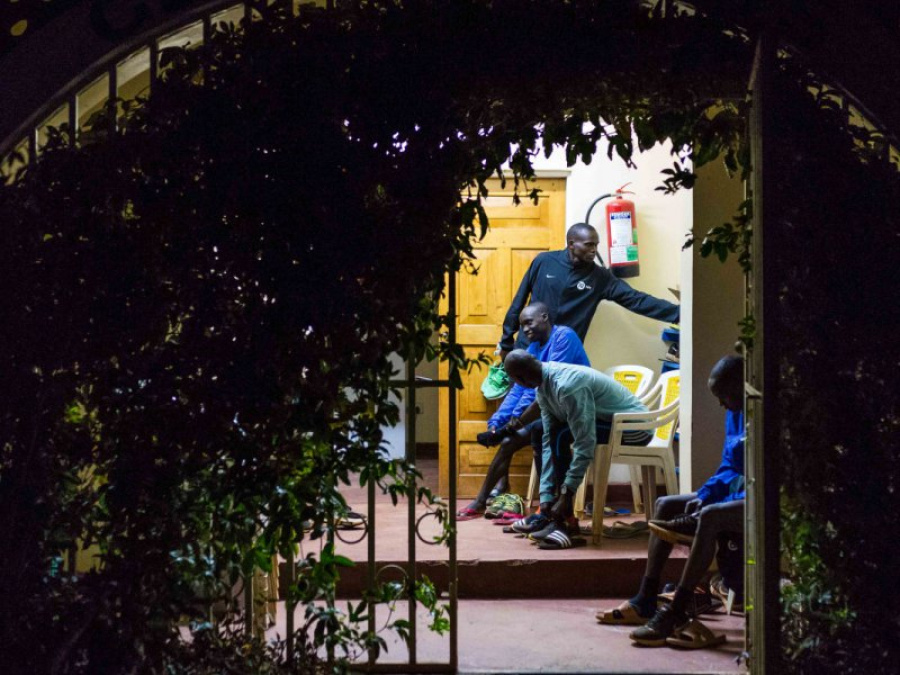 In Your Dreams
Our NN Running Team have literally taken the phrase eat, sleep and breathe athletics to the next level by revealing their most recent running-related dream.
Eliud Kipchoge
Following a stunning international career overflowing with success you might imagine Eliud had long since given up on running-related dreams. However, the Kenyan marathon maestro was only too happy to share his most recent running-related dream, which occurred in the countdown to his third London Marathon victory in April.
"It was of me breaking the world record," admits Eliud.
When, however, the marathon superstar was pressed on what time he ran in his world record-breaking dream the famously humble Eliud was a little coy.
"It is a secret," he adds.
Kenenisa Bekele
The Ethiopian superstar admits he dreams every night and often about running, however his latest dream flirts with the downright bizarre. Chuckling heartily when telling the NN Running website the story he says his last dream, which has a loose running connection, was certainly peculiar.
"I was at a press conference answering questions with (US President) Donald Trump and my manager Jos Hermens," he says. "I cannot remember what the questions were about, but that is what I dreamt."
Geoffrey Kamworor
They say to fulfil your dreams is the ultimate achievement and for the three-time World Half Marathon champion, two-time World Cross country champion and reigning New York City Marathon winner, Geoffrey Kamworor has already done so.
"The last time I dreamed about athletics, it was as a child running a track race for Kenya," says Kamworor, who in 2015 won a 10,000m World Championship silver medal and who would later go on to represent his country over the 25-lap distance at the 2016 Rio Olympics.
Bashir Abdi
The Somali-born Belgian is in the early stages of his marathon career having made his debut over the 42.2km distance in Rotterdam (running 2:10:46) earlier this year. And if his literal dreams come true, then the 29-year-old is set for huge success in the future.
"The last time dreamt about athletics I was crying because I had made by country proud after winning one of the Marathon Majors," he explains. "I don't know which one of the six (Marathon Majors) it was, but I was certainly happy!"
Tadelech Bekele
Sometimes dreams can prove prescient as was the case of the rising 27-year-old Ethiopian marathon talent. Ahead of the Amsterdam Marathon last fall she admits: "I dreamt about winning the race." And, guess what? She proved true to her dream, crossing the finish line first in the Dutch city in a personal best 2:21:54 – a mark she has since trimmed by 14 seconds, when finishing third in April's London Marathon.
Selly Chepyego
The 2014 World Half Marathon bronze medallist boasts a distinguished athletics career, and the 32-year-old mum of two's latest running-dream is one in which many can identify.
"I remember it well," explains the Kenyan. "I was leading a race, and fighting and struggling but the end would never come."
Anthony Maritim
The 2018 Barcelona Marathon winner and chairman of the NN Running Team camp in Kaptagat admits he regularly dreams about running.
However, the 32-year-old's most recent dream is, probably, not quite the outcome Anthony will be hoping for when competing in the Toronto Marathon in October.
"The last dream I had I was beaten (in Toronto) by my training partner, Philemon Rono (the 2016 and 2017 Toronto Marathon winner)!"