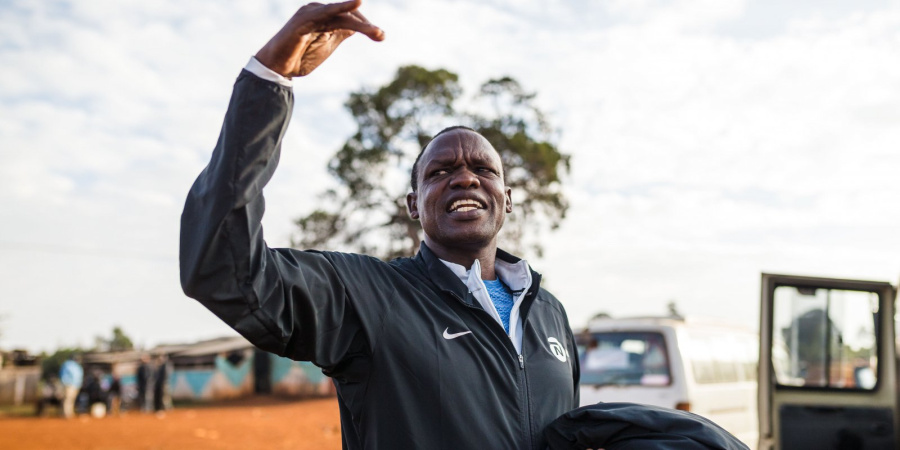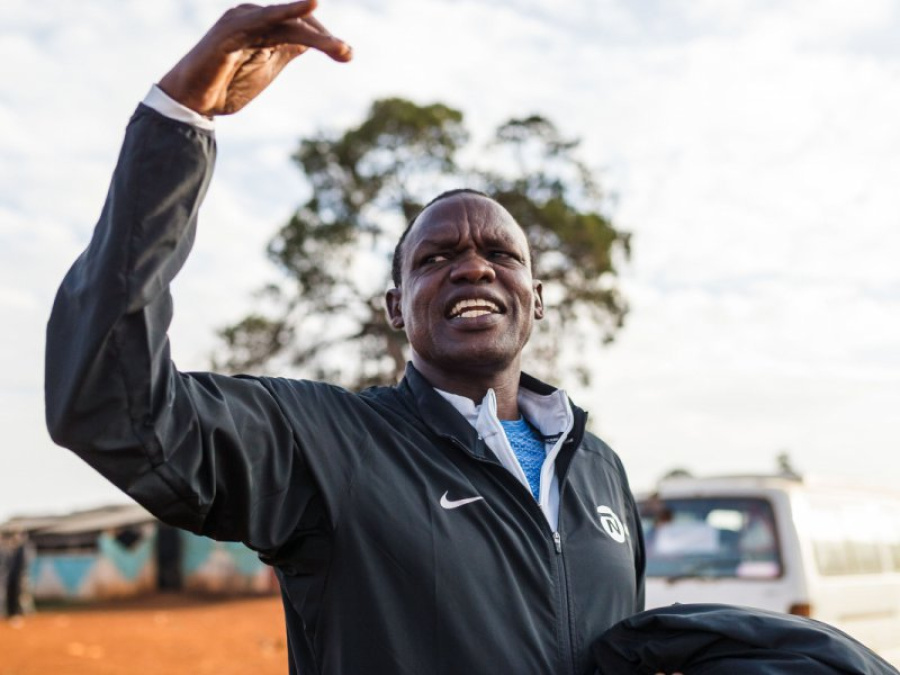 Patrick Sang: In the Long Run
As the lifelong mentor and coach to marathon extraordinaire Eliud Kipchoge, Patrick Sang knows a thing or two about the value of implementing the long run as part of a training program. Here the NN Running Team coaching maestro offers the benefit of his vast experience by passing on some priceless 'long run' tips to all budding marathoners.
Twin purpose
Patrick Sang, the former World silver 3000m steeplechase medallist, believes there are two main benefits for carrying out long runs as part of the training programme in the countdown to a marathon.
"Firstly, it is all about gaining the benefit of the conditioning experience and what it feels like to run the distance," he explains. "Secondly, if you do not train sufficiently to run a longer distance then you don't condition the body to store the required energy for the final kilometres. The long runs aid the supply chain of energy, which is used to assist the marathon effort."
In other words, the athlete when executing long runs is trying to maximise their ability to burn fat and spare limited muscle carbohydrate (glycogen) stores and also trying to teach the body to better handle blood glucose levels.
Awesome foursome
On the questions of the long run distance and frequency, Patrick also has some clear views.
"We normally recommend if an athlete is in good condition a minimum of four and up to six long runs, preferably at a distance of 40km, if possible. I would say this is important to monitor the response of an athlete towards a certain workload. The long run gives a good indication as to where the athlete is at and can also confirm if an athlete is progressing towards being ready for the marathon. We can then adjust any training accordingly."
All terrain machine
Patrick says the type of terrain used for the long runs changes and reflects the stage of the marathon preparation.
"We might incorporate strength sessions, so when we do the longer runs we will incorporate a hilly run to supplement they strength training phases. We might (therefore) make sure we have a couple of long runs on hilly terrain."
Recovery mode
Patrick insists that following a long run, recovery is of paramount importance to any runner.
"We structure the training programme to have room for two days of recovery runs post a long run," he says. "For all easy runs, I would say run an at effort of between 50 and 60 per cent and if the athlete is feeling good, progressively up to 70 per cent (effort) towards the end of the run."