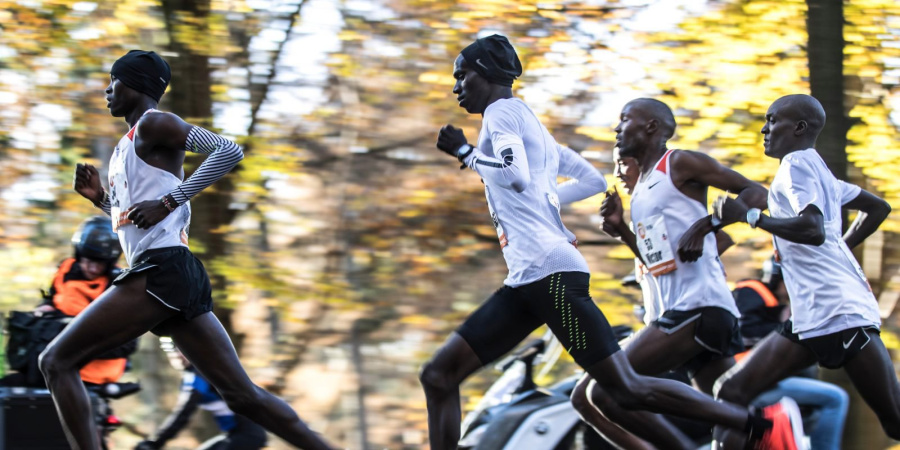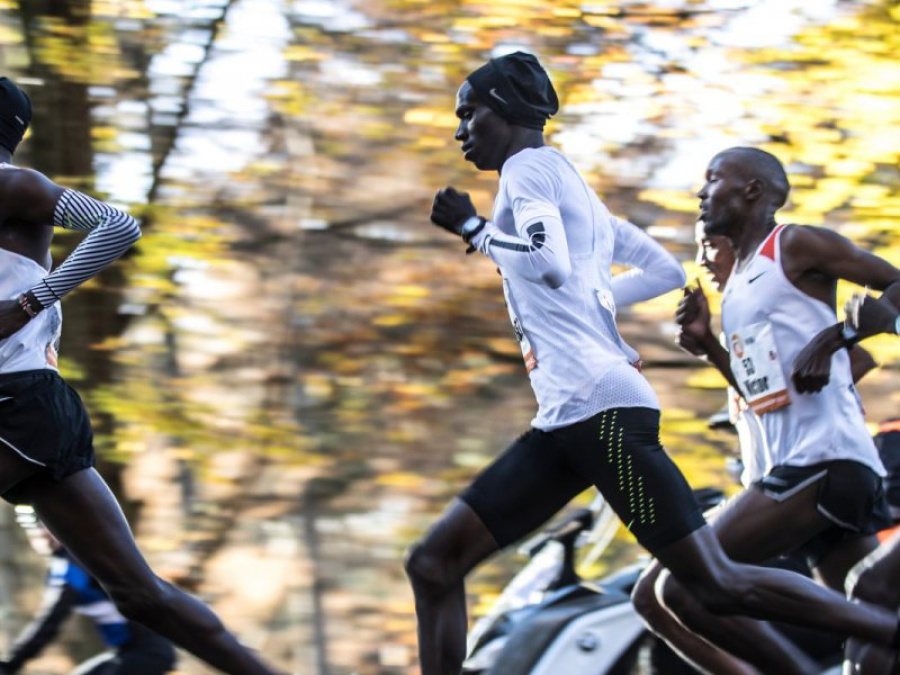 My NN Running Highlight
Following the launch of the NN Running Team in April last year the team has enjoyed a glut of success on the global road running stage. We ask a quintet of people from the NN Running community for their personal highlight so far.
Abdi Nageeye – Who set a Dutch record of 2:08:16 at the Amsterdam Marathon last October.
"For me, every time I watch Eliud Kipchoge is a highlight, but if I had to pick out one moment it would be the Breaking2 project. For Eliud to just miss cracking the two-hour barrier was unbelievable. I was pacing that day (Abdi did 3x5km) and to see that for much of the race Eliud was running at a sub-two-hour pace was amazing. I wondered if it was really happening. It was like a dream. The high speed that Eliud was running that day is hard for most people to comprehend. It was incredible for me to be a small part of such an historic moment. Up until that point I was happy running 2:10 but from then on, I realised it was very serious to be part of the NN Running Team. It was like I had stepped up from the Championship to the Premier League (the second to first tier of English professional football) or from Serie B to Serie A (the second to first tier of Italian professional football). After experiencing Breaking2 I felt a lot more self-confidence and I also found it very motivating to be part of the team. I started training more seriously and in my time with the NN Running Team I have managed to improve my marathon PB by more than one-and-a-half minutes.
Marius Ionescu  – Romanian marathoner and two-time Olympian
"When Joshua Cheptegei came close to breaking the world 15km record at the Seven Hills race (in Nijmegen) was a great moment – even if I finished far behind (in 21st). I was personally disappointed in my display but at that same time I was happy to be in the same race in which Joshua ran so well (Joshua ran 41:16 to finish just three seconds outside Leonard Komen's world record time set in the same race in 2010). I am friends with Joshua's coach Addy (Ruiter) and it was great to see his athlete run such a great race. I like the fact Joshua is not only a fabulous runner but also such a humble guy.
Valentijn Trouw – NN Running Team Athlete Manager
"My highlight was watching Geoffrey Kirui win the 2017 Boston Marathon. We had high expectations that day but to see him win what was the NN Running Team's first Marathon Major (less than a month after the team was launched) was a huge moment. It kick-started a great year not only for Geoffrey (who in August became World marathon champion) but also for the NN Running Team in general.

Geoffrey Kamworor – World Half Marathon, World Cross Country champion and 2017 New York City Marathon winner
"For me it is fantastic to see all the NN Running Team come together and perform so well in the NN Running Team kit. It is so inspiring to see all the athletes competing in the same colour clothing because I believe it helps bring us together as one team."
Jurrie van der Velden – NN Running Team Athlete Manager
"One of the most thrilling moments for me came last November at the Seven Hills race when Joshua Cheptegei came very close to breaking the world 15km record on a very windy day. At each kilometre split, for much of the race, Joshua was a few seconds ahead of world record schedule only to just miss out by three seconds. It was very tough day to attempt a record and there was a lot of scepticism about whether he could break the record. In the end, to come within three seconds of the world record was an amazing performance."