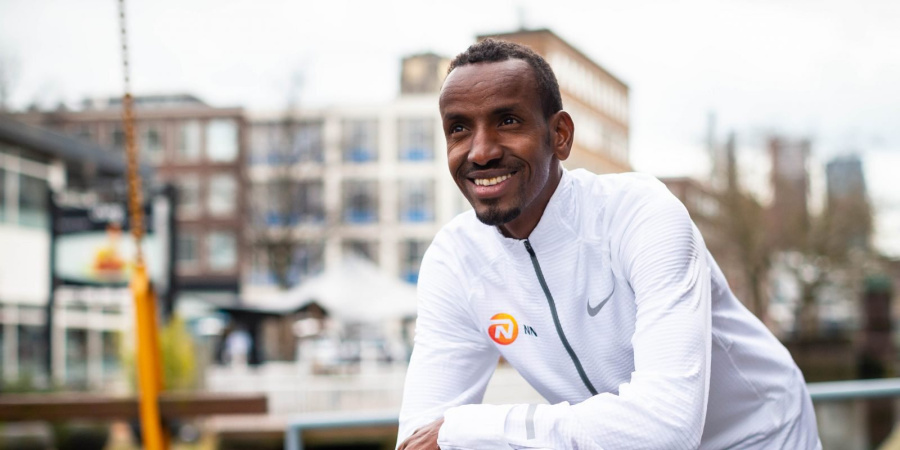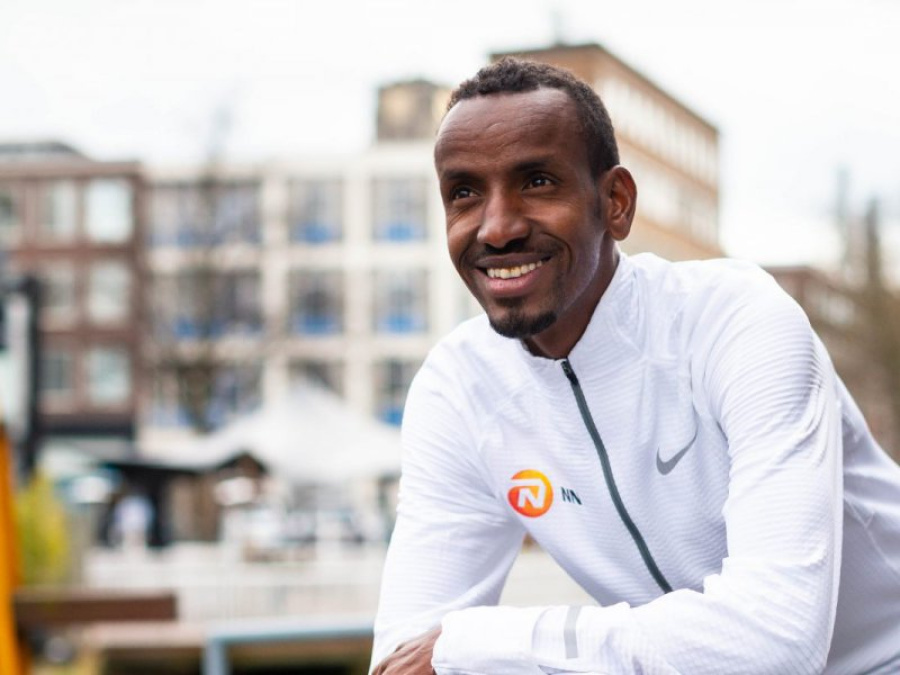 Introducing Bashir Abdi
As one of the newer recruits to the NN Running Team, Bashir Abdi arrives as an athlete with strong credentials. We find out more about fascinating journey of the 29-year-old distance star, who hopes to sign off his track career with precious metal at next month's European Championships in Berlin.
Snow joke
Born in Somalia, Bashir left his country of birth to start a new life in Belgium back in 2002. On arrival to be reunited with his mother for the first time in four years was a hugely emotional moment for the then 12-year-old boy, who then also experienced something magical on his first day in his adopted homeland.
"I had fallen asleep in the car on the way from the airport and I don't remember arriving home," explains Bashir. "When I woke up I saw that everything was white outside. Watching from the window, I thought it was sugar or salt. But when I went outside without shoes and felt it was cold I thought, 'what kind of salt is this?' It was only then when my mother explained, did I understand that the white stuff was snow."
Football fanatic
Bashir's sporting journey in Belgium began as a footballer, where he featured as a number seven (right winger). Possessing a naturally strong endurance his coach suggested he try running, but football was initially his number one passion.
"The (football) coach told me I had a running talent, but I thought running was boring," says Bashir. "I couldn't understand the logic of running – unless it was running behind a football!"
Mo inspiration
His first formal running experience came as a 16-year-old after a friend persuaded him to enter a 5km race in Brussels. Despite running in futsal shoes, football socks and a David Beckham football shirt the passionate Man Utd supporter managed to finish third in a time of 18mins.
It was an encouraging first outing and on the back of this, he started to run once or twice a week at his local athletics club. However, it was only when that same friend encouraged him to attend the 2008 European Cross Country Championships in Brussels was Bashir truly inspired to run.
"I remember watching Somali-born athletes Mo Farah compete for Great Britain and Mustafa Mohamed for Sweden – it was the first time I'd seen them in a competition," he explains. I got a signature from Mo. It gave me huge motivation and I stepped up my training to more regularly than once or twice a week."
Euro warrior
Within two years of watching the cream of European cross country runners battle it out as a naïve 19-year-old with no knowledge of the sport he was representing his adopted country in that very same event at the 2010 edition in Albufeira.
Despite losing a shoe at 800m and deciding to run back to retrieve it, he finished a respectable 41st in the men's U23 race. He also caught the eye of several US Universities, who were recruiting new talent, but he decided to stay loyal to Belgium.
"I became more committed, trained harder and really started to improve my times," he adds.
Track titan
In 2012 he made big progress on the track by claiming PB's of 13:29.09 and 28:18.50 over 5000m and 10,000m. Experiencing altitude training for the first time and spending a stint training with Farah – the man who had inspired him to start running – he went on to finish eighth in the 5000m and fourth in the 10,000m at the European Championships in Helsinki.
"It was a great result for me and it made me a better-known person in Belgium," he adds of his fourth-place finish. "It opened doors and since that day I received support from the (Belgian) federation."
Beijing pain, road gain
After running a massive new 5000m PB of 13:06.10 in Heusden in July 2015, Bashir was all set for a significant performance at the Beijing World Championships the following month.
However, his plans lay in tatters after he tore a hamstring during a track workout on the eve of the championships. He gamely started the 10,000m but was forced to drop out in agony at 3km and later withdrew from the 5000m.
It was a huge disappointment for the Belgian, who at least had the consolation of making his half marathon debut the following month in the Great North Run, finishing sixth in 62:06.
"I liked the experience, I didn't have that same lactic feeling as I did on the track," he says of his 21.1km debut.
NN Running Team story
Describing 2016 as "a dark year" after a stress fracture of the hip badly compromised his preparation for the Rio Olympics, where he failed to progress beyond the heats of the 5000m and placed 20th in the 10,000m. Meanwhile, the next year he was unfortunate to finish sixth in heat one of the 5000m to just miss out on a place in the 2017 World Championships final in London.
However, it was while in the British capital and chatting to Global Sports Communication manager Jurrie van der Velden when the first thought came to join the NN Running Team.
"I had a good friend in the team in Abdi Nageeye, and after travelling to Ethiopia to see the NN Running Team train I saw what a professional set up they had with coach and physio and I had to join."
Marathon debut
Making his NN Running Team and marathon debut in Rotterdam in April proved a challenging experience. He slipped and fell twice in the early moments of the race and struggled to cope with the demands of taking on board fluids. Yet the articulate Belgian was satisfied to place eighth in 2:10:46 on his marathon debut.
"I ran alone for the second half of the race but I recall receiving a boast at 34km when I saw a video message of support from the kids at my running club," he recalls.
Track finale
His next step is to target the 10,000m at the European Championships in Berlin, where the 29-year-old will look to sign off his track career before focusing on the roads with a strong performance.
"I want to wave goodbye to the track with my first (European) medal," he says. "I am confident I can run a great championship."