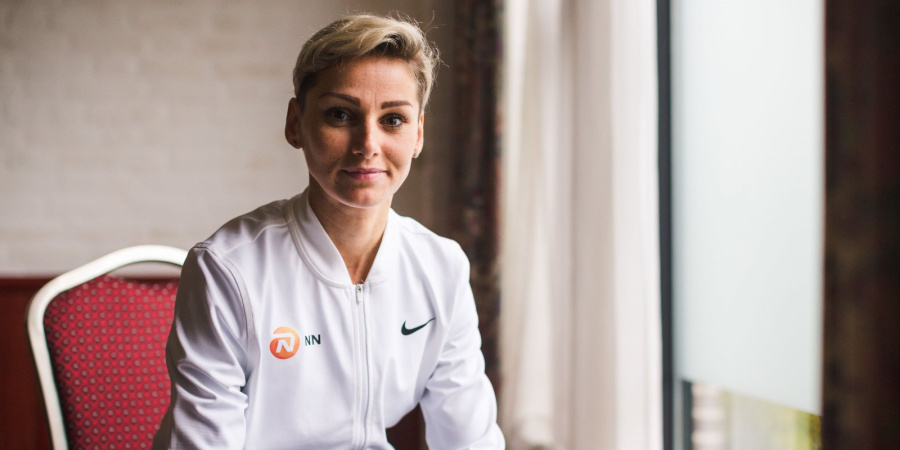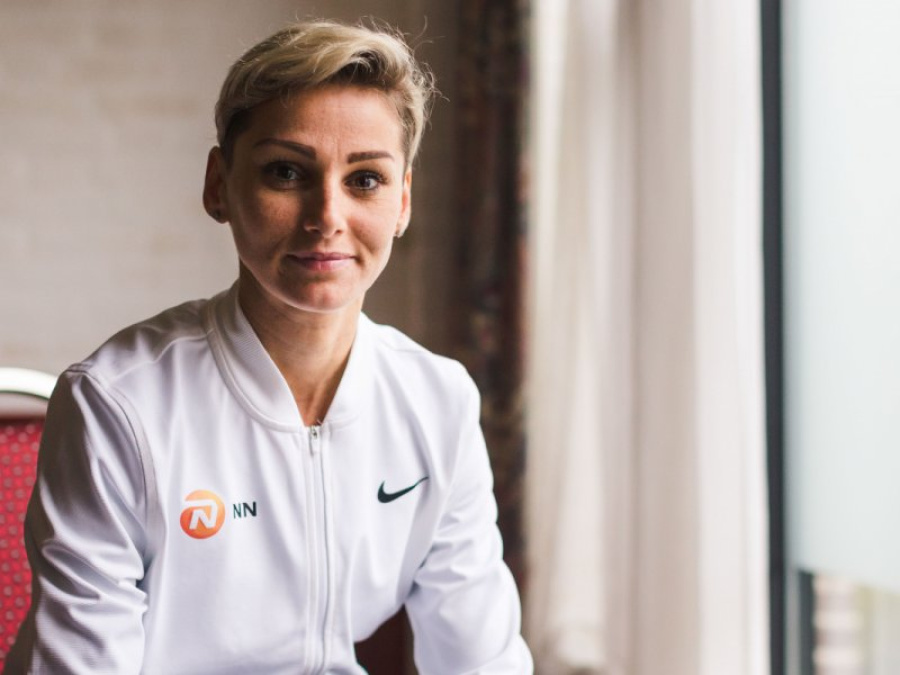 Introducing Ancuta Bobocel
Former steeplechaser Ancuta Bobocel has been re-born in recent times as a prominent 10,000m and road running athlete. We find out more about the 30-year-old Romanian who heads to the European Championships in Berlin on a wave of optimism after an exciting 2018 campaign.
Handy beginning
Born close to the Serbian border in the Romanian city of Drobeta-Turnu Severin – where she still lives today – Ancuta's sporting journey began as a handball player. However, a watching athletics coach, impressed by her power and mobility on the handball court, convinced her to switch sports and try the steeplechase.
"I started running at the age of 14, and in my very first race, a 1500m steeplechase, I ran 5:05," she recalls.
Silver Lining
Enjoying a meteoric rise in her new-found pursuit, the following year the then 15-year qualified for the Romanian team for the 2000m steeplechase at the 2003 European Junior Championships in Tampere, Finland, winning a silver medal behind her countrywoman Catalina Oprea.
It proved the starting point for a stellar age-group career, in which she won a deluge of silver. She finished second again at the 2005 European Junior Championships and at successive World U20 Championships – in 2004 and 2006 – she landed steeplechase silver. At the 2007 European U23 Championships she claimed steeplechase silver once more before finally breaking her duck with an elusive gold at the 2009 European U23 Championships in Kaunas, Lithuania.
"My coach and I were sure we would win that day and we knew what we needed to do," she recalls. "But I don't have too many regrets about winning all that silver because I was up against some very good athletes."
Senior success
Running in the steeplechase aged just 19 at the 2008 Beijing Olympics she later established herself on the senior global scene. Going on to compete at the London 2012 Olympics, she finished 13th in the steeplechase final at the 2013 Moscow World Championships before taking an enforced break from the sport following the birth of her daughter, Eva-Maria, in January 2015.
Yet at the end of the year she returned to top-level competition in good shape, finishing fifth at the European Cross Country Championships in Hyéres, France.
Under the guidance of her life-long coach Istrate Marin she returned to the steeplechase arena in 2016 and qualified for her third Olympic Games in Rio. Now a mum, her journey to Brazil was a testament to her passion and love for her event but later that year she decided to undertake a new challenge and set about broadening her horizons over the 10,000m and on the road.
Variety club
During a year in which the slender Romanian mixed up the distances and surfaces, Ancuta enjoyed some success in 2017. She placed 11th in the 3000m at the European Indoor Championships, posted a PB of 32:18.93 on her 10,000m track debut and completed four half marathon victories with her quickest time – a handy 71:43 in Bucharest.
US adventure
She started 2018 by slashing almost a minute-and-a-half from her lifetime best to record 70:21 for 15th at the World Half Marathon Championships in Valencia. However, as Marin had only coached Ancuta for steeplechase and cross country, Jurrie van der Velden, an athlete manager of the NN Running Team, suggested a six-week block of training in Colorado Springs with US coach Scott Simmons might provide some fresh impetus.
Training with a large group of athletes, including Olympic 5000m silver medallist Paul Chelimo proved an eye-opening experience for the 30-year-old Romanian, who found the training demands tough.
"Scott was very strict with me and one training session asked me to do 24x400m with one minute rest between each," she explains. "I said to him, 'I've never done that before, do you want to kill me'?" But then he explained how 15x400m was not enough (training).
For the first time, Ancuta introduced long runs of 21km on a weekend and she admits that on occasion, she got a little confused which distance she was asked to run.
"The coach said one day I had to run eight miles, and I said, 'okay, you mean 8km' and he said 'no, eight miles'," she adds with a laugh.
Yet over time, Ancuta, who had never previously raced in a group environment before, started to thrive. More regular physio allowed her to recover more rapidly and in turn the quality of her training has improved.
"This opportunity to go to America would never have happened without the NN Running Team," explains Ancuta, who has since experienced a second training stint in Colorado Springs. "Starting to run a new event (the 10,000m), I needed the help of a good coach. The training was tough, but it helped me prepare for the next level."
London pride
Targeting the European Cup 10,000m at Parliament Hills in London in May, Simmons suggested to Ancuta she was in shape to run 31:50. Initially dismissing the prospect, for what was only her second competitive outing over the distance, he nonetheless convinced her it was possible.
"Scott said, 'just believe in yourself and don't be afraid. We have to try'."
Following coach's orders, Ancuta stopped the clock in 31:43.12 to wipe 35 seconds from her personal best and place second.
"After the race my coach said, 'excuse me, where is the woman who is now ranked second in the world'?" she adds.
Euro vision
After enjoying a great first half of the year and claiming further PB's over 5000m on the track and 10km on the road, the elegant Romanian is now looking for a good showing in the 5000m and 10,000m in Berlin.
"I am looking for a good medal in Berlin and I hope this season will help me so much when I step up to the marathon next year."