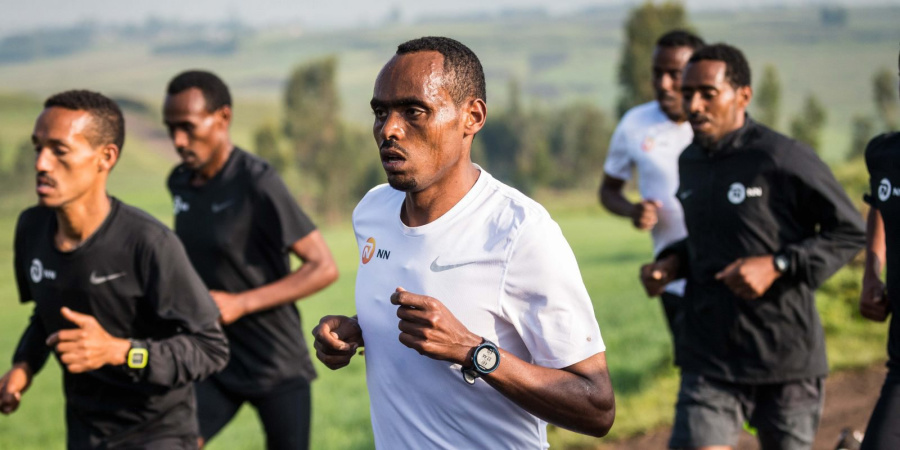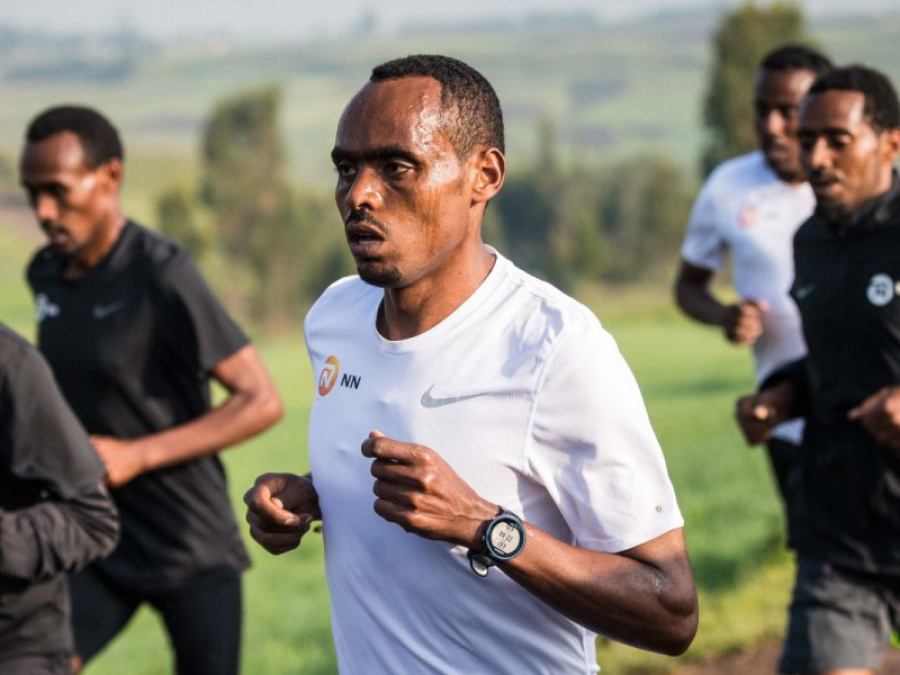 Introducing Birhanu Legese
Birhanu Legese made a stunning marathon debut in January, recording 2:04:15 in the Dubai Marathon. We find out more about the rising 24-year-old Ethiopian star of the NN Running Team, who is set to compete in Sunday's Chicago Marathon.
Sprint background
Born and raised in Woliso – around 100km south west of Addis Ababa – the third eldest of seven siblings, Birhanu's first taste of athletics came as a sprinter. A former 100m and 200m area champion his hero is not Kenenisa Bekele or Haile Gebrselassie but Jamaican sprint colossus Usain Bolt.
"I liked the fact that throughout his career when winning gold medals and setting world records Bolt was always happy," said the diminutive athlete, who stands at 1.68m tall.
Endurance journey
It was only after finishing school and joining a club did his conversion from promising sprint ace to future endurance star begin.
With club coaches insisting his speed could be put to good use in the 1500m their hunch proved correct. On his club debut he swept to success over the metric mile before further underlining his exciting potential as a distance runner by also winning over 5000m at that same meeting.
Breakthrough performance
Birhanu first announced himself as a potential star of the future by placing second – just four seconds behind Hagos Gebrhiwet, who went on to win 2016 Olympic 5000m bronze – in the 2012 Great Ethiopian Run in Addis Ababa, recording 28:41 for the 10km distance.
A race that has proved a breeding ground for so much future talent, NN Running Team coach Getaneh Tessema was hugely impressed by the then precocious 18-year-old athlete.
"He was good, he was strong and had an impressive kick finish," explains Getaneh, who started coaching Birhanu shortly after his eye-catching display at the Great Ethiopian Run.
All-round talent
In his first full season internationally, Birhanu achieved some impressive results on track, road and cross country. He claimed a 5000m PB of 13:15.32 and finished fifth in a high quality cross country race in San Giorgio, Italy – finishing ten seconds behind the 2017 world 5000m champion Muktar Edris. On the road, he also make his mark, posting a swift 10km time of 27:34 for second in Taroudant, Morocco.
The X-factor
Increasingly focusing on the road, Birhanu enjoyed a pair of noteworthy half-marathon performances in 2015. In Berlin he raced to success in a PB 59:45 before taking a further 25 seconds from that time to triumph in New Delhi.
The latter performance served notice of his devastating finishing-kick as he claimed the scalp of five-time former world half-marathon champion Zersenay Tadese among others.
"He is very serious about his work, always takes enough rest and always thinks about how to improve," explains Getaneh glowingly of Birhanu's considerable qualities.
"You can see he can be very aggressive in training and he can destroy the group in just one minute. As an athlete you can see he moves very well. Every time I watch him train, I see something (special) in him."
A year of setbacks
An ongoing issue with shin splints restricted Birhanu to just two completed races during a frustrating 2016 campaign.
He decided to try out for the Ethiopian Olympic 10,000m Trials in Hengelo but following pain in his shins he DNFd after 6km as he endured a year to forget.
Bittersweet in Dubai
The retention of Birhanu's New Delhi half marathon title and victory in the ten-mile Dam Tot Damloop in Zaandam provided the highlights of the 2017 season before in January this year he made his eagerly awaited marathon debut.
Stepping up his training to suit the demands of the distance he raced to a blistering 2:04:15 for sixth just 15 seconds behind his countryman and race winner Mosinet Geremew.
However, despite the hugely impressive nature of the time the race provided its frustrations for the Ethiopian.
"I was pleased with the time but not with the position," says Birhanu. "I know I have a strong kick but I had a little problem in my shin which I could feel for much of the race, so my usual kick wasn't there."
Future plans
There is little doubt, Legese's second marathon appearance in Chicago will be keenly anticipated. If fully fit, he shows all the signs he can run a lot quicker – a fact supported by his coach.
"He has only just started to run the marathon – and I think he has the potential to run 2:02," explains Getaneh.
English lessons
Away from the track he shares a flat in Addis Ababa with two others – his brother as well as his NN Running Team training partner and 2:07 marathoner Tariku Kinfu. With a fondness action movies and watching boxing on TV, Birhanu is also determined to be able to communicate his gifts to the wider world.
"I've just started learning English," he explains. "I think it is important to be able to conduct interviews with journalists and at press conferences independently and without the need for a translator."