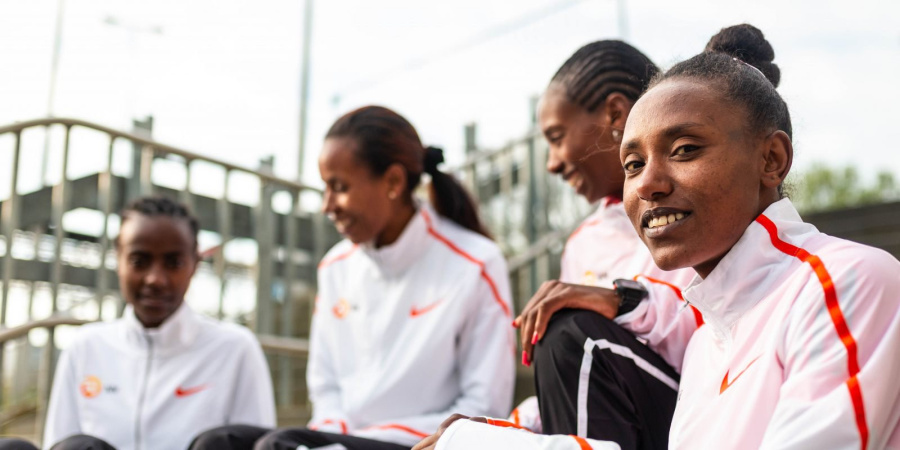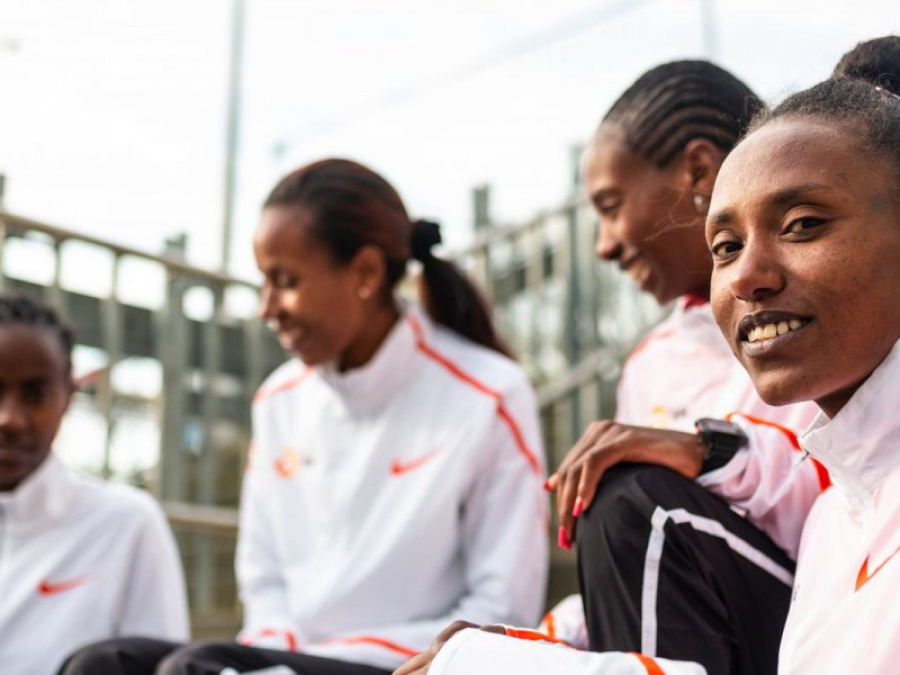 Introducing Birke Debele
The Ethiopian NN Running Team athlete has made huge progress over the past 12 months, winning the 2017 Seven Hills race and claiming second in the Hamburg Marathon in a stunning new PB. We find out more about Birke's story ahead of her latest 42.2km examination in Toronto.
Running beginnings
Born one of four siblings around 100km north of the Ethiopian capital Addis Ababa, she first served notice of her running talent aged 12 by winning all the races from 100m to 5000m at her school. This quickly accelerated thoughts of following in the footsteps of her idol the Ethiopian distance running icon Tirunesh Dibaba.
"I had aspirations to be a professional runner because I (instantly) loved the sport so much," explains Birke.
Mum's the word
Raised by her mother Workifu Wordafa, Birke insists her mum has been a driving force throughout her athletics career.
"My mother has always supported me by saying I have to practise and to train to be a good runner."
Now Birke is carving out a career as a professional runner she helps support her mother financially.
Fighting qualities
Shortly after leaving school she competed in an area competition winning both the 3000m and 5000m and on the back of this joined a forestry running club.
The next stage of a progress came when linking up three years ago with the NN Running Team coach Getaneh Tessema. An excellent second place over 10,000m in a Oromia regional competition convinced the coach that Birke was a promising talent.
"She is a real fighter who doesn't give up easily," explains Getaneh of his 23-year-old athlete.
International bow
In 2016 she won the half-marathon at the Ethiopian Games and also enjoyed her first season competing internationally. She ran a swift 71:49 half-marathon for second in Bejaia in Algeria and also made her full marathon debut, clocking 2:34:36 for the race win in Bayan Mur in Mongolia. For a period she left Getaneh's group and in February last year ran a relatively modest 2:40:48 for fifth in the Lagos City Marathon in Nigeria.
Just over a year ago she reunited with Getaneh's training group "because I like the training."
The magnificent seven
Benefiting from the smart training programme of her coach last November, Birke claimed the biggest victory in her career so far by edging a two-second win from her NN Running Team colleague Mercyline Chelangat of Uganda to win the 15km Seven Hills race in 48:52.
Also taking the scalp of the likes of 2012 Olympic steeplechase silver medallist Sofia Assefa of Ethiopia and 2017 world marathon champion Rose Chelimo of Bahrain, the victory brought her much positive attention. Not that she doubted her ability to deliver.
"I knew I was going to finish first and winning the race acted as extra motivation," she adds.
Marathon progress
In 2018 she has set about destroying her marathon PB with relish. In January she hacked nearly five minutes from her previous best – despite not going with the pacemaker – to record 2:29:45 for fourth in the Mumbai Marathon.
Then three months later she rose to a new stratosphere by stopping the clock in 2:25:28 to place second 37 seconds behind Shitaye Eshete of Bahrain in the Hamburg Marathon to make another huge breakthrough. 
On the waterfront
Birke is set to compete in the Toronto Waterfront Marathon on October 21, and although she faces a top class field in Canada – including her countrywoman and defending champion Marta Megra, who set a personal best of 2:24:08 in Paris in April – she has some big ambitions.
"It everything goes well and if the pacemakers are well organised, I will try to run under 2:20," she says.
It is a time that her coach, Getaneh, believes is not unrealistic.
"I see with her training she can run much faster than her personal best," he explains.
Bookworm
Engaged to fellow athlete Lemma Amarae she loves to read in her downtime.
"I like to read everything from general knowledge books to the bible, "she says. "At the moment I'm reading an Amharic book called Hasb about psychology. It definitely helps my running (to read such a book) because it teaches me to be well-organised ,which will help me become better in the future."