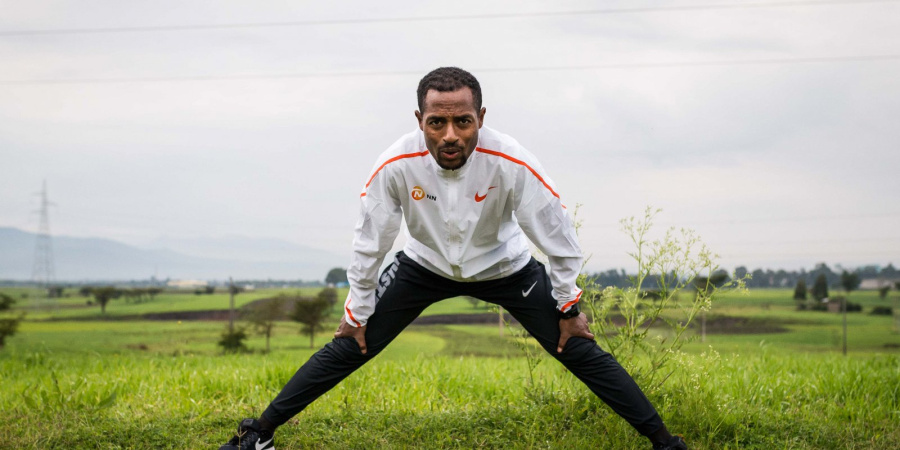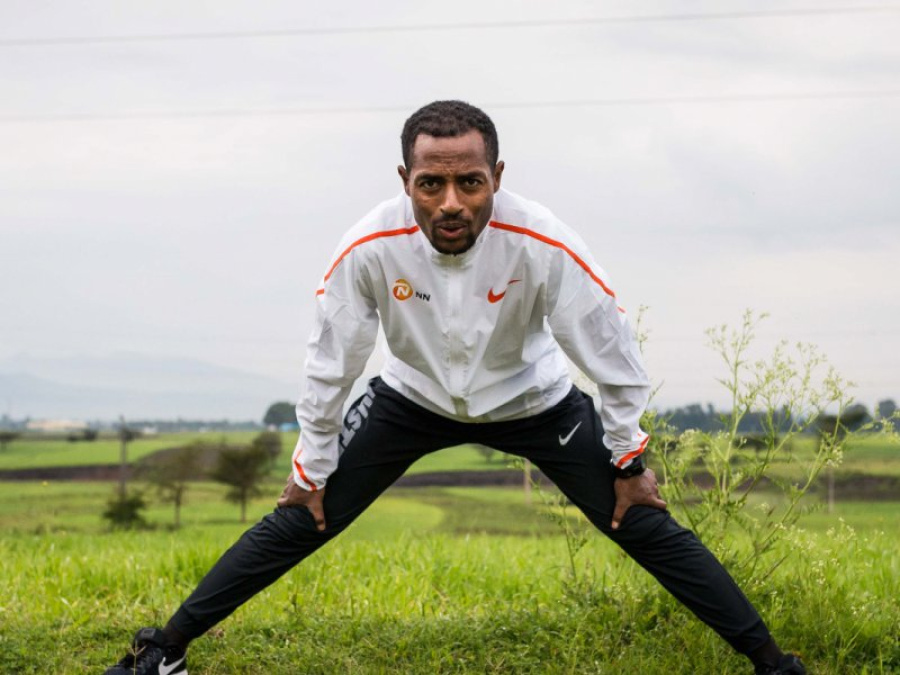 Kenenisa's five magic moments
NN Running Team legend Kenenisa Bekele has landed three Olympic and 18 world titles during a stupendous career. Here the third fastest marathoner in history – who competes in the Amsterdam Marathon on Sunday - gives us five highlights from his medal-laden and record-breaking time in the sport.
1 – World Cross Country Championships – 2002
The 2002 World Cross Country Championships in Dublin was my breakthrough event on the global stage. The previous year, as an 18-year-old, I'd won the U20 (World Cross) gold and took a silver medal in the senior short course (4km) race yet in 2002 I knew I was ready to dominate as a senior. I always had a great belief that I had the capacity to do things other athletes could not. I was full of confidence I could win. I always enjoyed the short course races. They were over quickly and it was a fantastic feeling to win gold (Kenenisa defeated silver medallist Luke Kipkosgei by a victory margin of seven seconds). It was a special moment; the sweetest of times. The long course race took place the next day and I knew that unless I had a problem with injury – I would have the endurance and speed to win. To complete the double (he won the 12km long course event by six seconds from John Yuda of Tanzania) in Dublin on a flat, fast course was so emotional. It was the event which made we famous for the first time.
2 – World 5000m record – 2004
In 2004 I broke both the world 5000m and 10,000m world records within nine days, but it was the first of those records – the 5000m – set in Hengelo, which was the most special. Sometimes in life we face challenges which bring the best out in you and that was the case in Hengelo. That season the Ethiopian athletics federation selected the 10,000m team for the World Championships (in Paris) on time. I had hoped in Hengelo to set a quick time in the 10,000m but instead organisers encouraged me to run the 5000m because they believed I was great shape to run a quick 5000m. I was emotional and frustrated at not being allowed to run the 10,000m, but I used this as extra motivation. I did not plan to break the world record but I remember Getaneh (Tessema, the Ethiopian NN Running coach) telling me to slow down during the race because I was running 58-second laps! I was confident in my running and I broke the world record (held by Haile Gebrselassie) by two seconds (he recorded 12:37.35 – a mark which 15 years on still stands today). The race is so special to me because of the challenges I overcome and also because I never broke the 5000m world record again. 
3 – Beijing Olympic double – 2008
At the 2004 Olympics in Athens, I won 10,000m gold but had to settle for silver in the 5000m. To achieve my dreams of the long-distance double in Beijing I knew wouldn't be easy, especially because of the talk of the hot and humid conditions I was expected to face. At that time I was very confident in my ability, particularly over 10,000m. I recall a couple of days before the 10,000m final warming-up with Haile Gebrselassie who told me he had a dream that the 10,000m athletes were all in the ocean running in the water towards a tree. He said that he was the second person to reach and climb the tree and he said "that's okay, as it means I will win a medal." When I asked him who was first to climb the tree he said that "I (Kenenisa) was", which made me think, "okay, I have no problem winning this race." After taking 10,000m gold (in Beijing) I made the 5000m race so fast that nobody could compete. To complete the double put me on a par with some of the other distance-running greats (such as Emil Zatopek, Lasse Viren and Miruts Yifter). It was so special and in many ways meant my place in history was complete.
4 – World Championships double – 2009
I had never completed the 5000m and 10,000m before at a World Championships (Bekele had won the 10,000m at the 2003, 2005 and 2007 World Championships) and I was originally not intending to run both events in Berlin (2009 World Championships). I had hoped to compete in the 10,000m only before focusing on the Golden League but after the Ethiopian team suffered some injury problems in the 5000m the federation asked me to compete over 12-and-a-half laps. Of course, when the opportunity to run for your country comes around you take it. I was prepared both mentally and physically and although I did not plan it that way I won the 10,000m in a championship record (of 26:46.31) The 5000m was a greater challenge. I needed to compete over two races (heats and final) and in the final I faced a big challenge from the defending champion Bernard Lagat. The race was slow, so I made sure I put myself in front at the bell, knowing I could run a 51-second last lap. I thought, if I was first with 400m someone would need to run a 50-second last lap to beat me. Lagat challenged me with 100m to go and then drew alongside me in the final 40-50m but I resisted him down the home straight to take gold and complete the double.
5 – Berlin Marathon – 2016
In the marathon, I have not yet quite yet achieved what I wanted but to run the second quickest time in history (at the time) for the marathon in 2016 of 2:03:03 was a great moment and made me very proud. I have not been able to dominate the marathon like the track and that is down to a number of reasons; although between 2009 and 2014 I really struggled with injury, which did not allow me to produce my best. I wanted to compete in the marathon at the 2016 Rio Olympics but despite having a fast time I was overlooked by selectors. Disappointed to miss out I had an extra motivation to compete at the Berlin Marathon that year. I prepared well but at around 25km I felt a tightness or a cramp in my hamstring. I fell behind Wilson Kipsang but I caught up with him shortly after 35km and I went on to win the race (by ten seconds from Kipsang). It was mixed emotions to come so close to the record, as I still felt I had some energy and the capacity to take the record, but I was proud to have run so quickly.