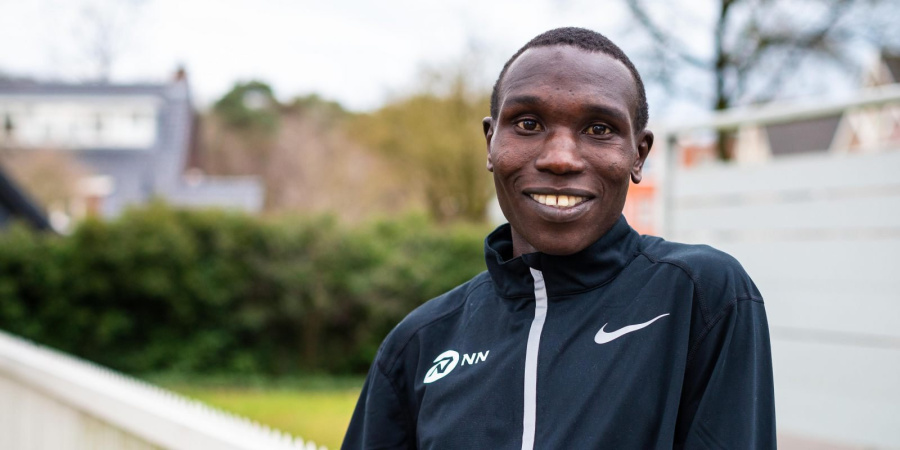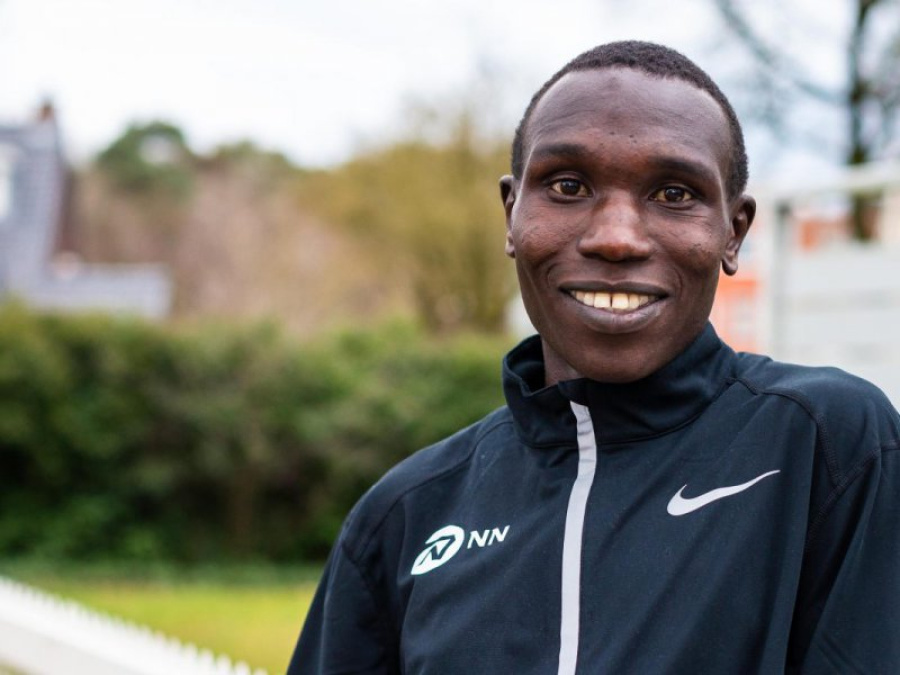 Geoffrey's Five Star Moments
New York Marathon champion Geoffrey Kamworor hopes to mount a successful defence of his title in the "Big Apple" on Sunday. Here the 25-year-old Kenyan superstar athlete hits the rewind button on his medal-laden career to select five highlights.
1 – The 2011 IAAF World Cross Country Championships – Punta Umbria
I have fond memories of winning the junior (U20) race. It was my first global title and it gave me a lot of confidence for the future. I had joined Global (Sports Communication) only a few months earlier and I'd been training hard.
I had finished fourth at the Kenyan Trials to qualify in the World Cross team. It is always so tough to qualify for the Kenyan team, so I knew I was amongst the best (in the world). If I trained hard and maintained my focus, I said to myself 'I will finish number one'.
As a youngster, I'd admired so many athletes who had put on the Kenyan vest, so it was great morale boost to be able to do the same for the first time.
I recall controlling the race from the front early on and from that point on I never thought anyone could beat me. Crossing the line first (where he won the race by a victory margin of six seconds from Uganda's Thomas Ayeko) gave me a lot of motivation to improve my training and preparation. At that time, It was the best moment of my career but I knew there was a lot more to come. It was a nice feeling to be a world champion.
2 – The 2014 World Half Marathon Championships – Copenhagen
The previous month I'd finished sixth in the Tokyo Marathon in a time of 2:07:37 – which was not the performance I was looking for. So after Tokyo my coach (Patrick Sang) and I made the decision to target the World Half. The preparation, combining some easy training with longer runs and speedwork, went well. I was confident of performing in Copenhagen because in 2013 I had posted the fastest half-marathon time in the world of 58:54 (in Ras Al Khaimah).
I remember going up against a quality field in Copenhagen containing the defending champion and world record holder Zersenay Tadese (of Eritrea) but that did not worry me because I knew I'd prepared well. At 15km I broke away from the field and no-one was able to chase me down. To win (in a time of 59:08 by a margin of 13 seconds) was a great feeling. I had previously won a junior title but to claim my first senior crown proved that I had arrived among the top athletes.
3 – The 2015 World Cross Country Championships – Guiyang
I'd finished second at the Kenyan Cross Country Trials but enjoyed a positive period of training in the countdown to the World Cross Country Championships, and I was confident of a good showing.
As I recall, the course was a classic cross country mix of jumps, uphill and downhill sections. We (Kenyans) also ran as a team determined to set a fast pace. It was nice to run too with a good friend in Bedan Karoki, who went on to win the silver medal. It was only towards the end that the race became 'every man for himself'.
I managed to pull ahead and claim gold. It was important for my career to add a second senior global title to my name.
4 – The 2016 World Half Marathon Championships – Cardiff
In 2015 I won a 10,000m silver behind Mo Farah at the World Championships in Beijing and although it was nice to win a medal, I always want to win gold. I then switched my focus to the World Half Marathon Championships in Cardiff, which was at that point the most significant race of my career.
I went there as defending champion determined to retain my title but the weather conditions were horrible. It was both wet and windy and I slipped and fell heavily on my knee at the start of the race. I lost a lot of ground on the leaders and I knew from that moment on I was in a real fight to secure the gold.
The knee was initially painful, but once I got back to my feet and re-started running, thankfully, the pain subsided. I knew from that point I would be okay, I just had to focus on the race. At around 3km I caught up with the leaders and my confidence started to build again.
The conditions were tough and at one point in the race I felt hailstones, which is something I'd never experienced before. To go on and win the race in a slick time of 59:10 (and an extraordinary winning margin of 26 seconds) with all the adversity I'd faced, was so satisfying.
5 – The 2017 World Cross Country Championships – Kampala
I went there as defending champion but knew it would be a tough competition, particularly because of the strong home challenge led by my NN Running Team colleague and friend Joshua Cheptegei. As I recall the humidity and temperature was high.
The start of the race went smoothly only for Joshua to break away. He was running at a really quick tempo and I could not go with him, so I settled into my own race. I never lost hope that I could win. As a champion you have to think this way.
It was unfortunate for Joshua that in the latter stages he struggled badly, and when I went past him I hit the front. He has spent some time in Kaptagat training with him. He is like a brother to me, so I really felt for him. I remember the crowd went silent when I took the lead.
It was significant win for me because it was another world title, another gold medal and another successful defence of a global crown.