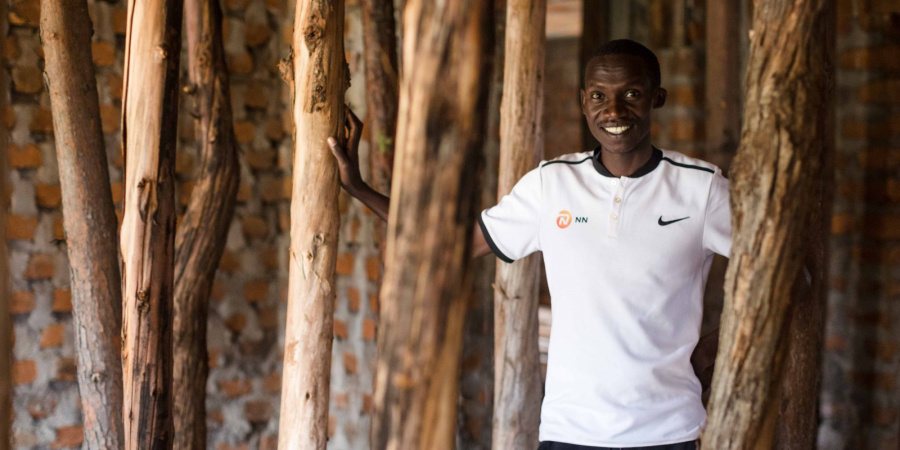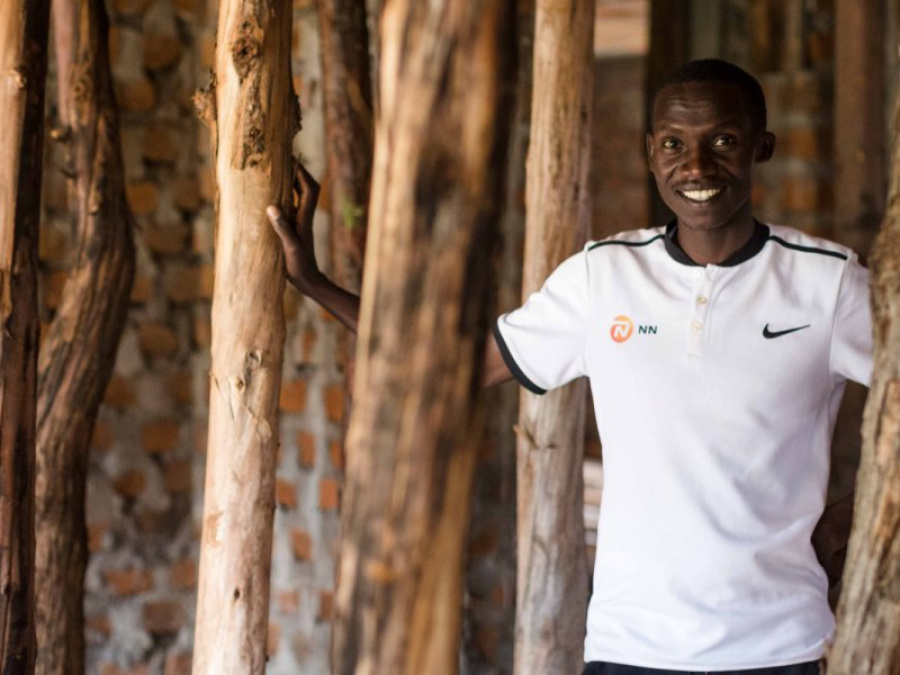 Joshua seeks to make Seven Hills history
Joshua Cheptegei hopes to end a challenging year on a high as he seeks an unprecedented fourth successive victory in the Seven Hills race in Nijmegen this weekend. We take a look back on a frustrating year for the Ugandan NN Running Team superstar and why he is optimistic of a strong showing in the world's premier 15km race.
If Eliud Kipchoge is fondly referred to as "The Boss Man" at the NN Running Team base in Kaptagat, Kenya then at the Ugandan equivalent in Kapchorwa, Joshua Cheptegei is known as "The Chairman".
Revered within the Ugandan camp, it is not hard to see why Joshua holds such a lofty status as he boasts double Commonwealth gold, a world 10,000m silver plus the second fastest 15km time in history on his already glittering CV.
Yet, unfortunately, a nagging knee injury, has put Joshua's progress on hold for a large chunk of 2018.
The source of the problem can be identified back to August 2017 – shortly after his silver medal success behind four-time Olympic champion Mo Farah at the World Championships.
Back at his family home – which he shares with wife Carol and young son, Jethan, born in June 2017 –  he was transferring a jug of water from his left to his right hand when water accidentally poured into his slippers as he entered the house.
Removing his right slipper caused his left foot to slide behind and as his right leg instinctively jerked forward his knee painfully struck the edge of the door.
Forced to take ten days rest following the unfortunate incident he initially assumed the problem was relatively minor. However, on his return to training he still felt acute pain, particularly when running downhill.
Despite the far from smooth progress in training, he still posted a national 10km record of 27:29, when winning in Durban.
Then he went on to secure a hat-trick of victories in the Seven Hills race in Nijmegen, recording 41:16 – within just three seconds of Leonard Komen's world record set on the course in 2010.
It was a stunning performance, but even more so bearing in mind the former literature student was far from his best.
"I was having problems during some of the hill sessions on the downhill," he explains. "I really had to control my mind (at Seven Hills), I learned a lot from missing the world record by three seconds."
Joshua's problems then mounted when he twisted his left foot in January.
The fresh issue on his left side put greater pressure on his right knee and further hampered his training. Determined to compete in April's Commonwealth Games in Gold Coast, Joshua shrugged off the inconvenience to complete a memorable 5000m and 10,000m double.
Despite being short of his very best, he kicked clear of Canada's Mo Ahmed to strike 5000m gold in a slow-run final before going on to race to a Games record time of 27:19.62 to take the 10,000m win.
"It gave me a lot of motivation and confidence and it showed to me that if I am in great shape, I can really do something at an Olympic Games or World Championships," he says. "It made me believe even more."
Yet his Commonwealth success came at a price as his efforts in Gold Coast caused his right knee to become badly inflamed, leading to a two-month period on the sidelines.
Describing the period as "a big challenge" he says the support of his manager Jurrie van der Velden, coach Addy Ruiter and his family proved crucial.
Yet to fully understand Joshua, it is his family and young son which provide the primary motivation for his running excellence.
"Since I becoming a father I realise you have to be a man of integrity and to be a good role model," he explains. "It has made me more focused in training. I yearn for bigger achievements to do the best for my child."
Returning to tentative training in July, the knee pain stubbornly held its grip but since winning his eagerly awaited competitive in Zaandam over ten miles (45:15) in September, Joshua finally appears free of injury.
Last month he revealed he was once again close to 100 per cent setting a national 10km record of 27:16 – and the second fastest time in the world this year – to triumph in Durban.
Next year the passionate Man Utd supporter plans to target both the World Cross Country Championships and World Championships in Doha but his short-term aim is to secure an historic fourth successive win in Seven Hills – a race that has come to define him.
"The race has been great for me because it is where I have built my reputation as an athlete," he explains. "Many of the great runners such as Haile Gebrselassie and Sileshi Sihine have won there and winning Seven Hills three times has been really good for my confidence and racing career."
And when quizzed about his expectations for this year's race he adds tantalisingly: "My hope is to improve upon my PB of 41:16 and run something quicker."
A prospect which could yet wash away his recent disappointments and ensure 2018 is a year in to remember for this remarkable young athlete.