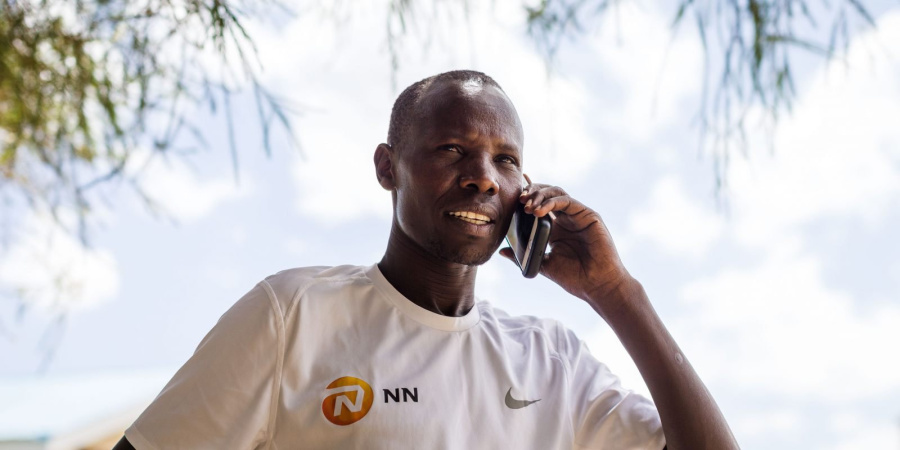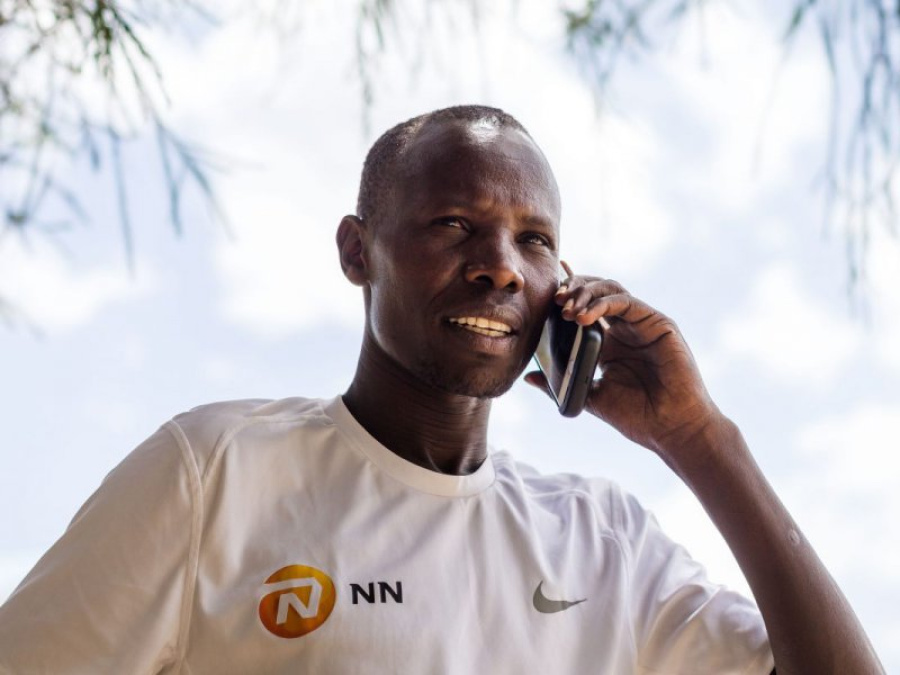 The Chairman
Barcelona Marathon winner Anthony Maritim is the officially elected 'chairman' at the NN Running Team training hub in Kaptagat. Here the popular and personable athlete talks about what the role entails and his overall responsibilities.
"The role of the chairman is to act as a leader within the camp. I report to the coaches and it is my responsibility to provide anything that requires an explanation to any athletes in the camp.
Laban Korir and I were nominated for the position two years ago after Philemon Rono, the previous chairman, stepped down from the role. Once the nominations are made the position is then voted on by a show of hands, and I managed to win the vote! We consider the position every year and the proposal is I will continue again next year before we re-elect the position the following year.
It is important that you act responsibly in the leadership position and that you are available to answer any questions or concerns that the athletes may have. A common question I receive is, 'what time do we need to leave for the training track tomorrow or at what time does the long run start?' To ensure I am aware of this information, I regularly liaise with the coaches.
I also oversee any issues that may occur within the camp. If a light needs to be fixed or we have no running hot water, the guys (runners) will approach me and I will then call a technician.
Also, if we have any visitors to the camp, I will be expected to greet them show them around to make them feel as comfortable as possible.
There are challenges in the role. An athlete may sometimes come to me with a question that they should have asked directly to the coach. Meanwhile, on occasion a coach cannot be reached for an answer to a question because it is late at night.
However, thankfully, I am not carrying out the role in isolation and I regular consult the senior athletes in the camp for help or assistance.
In the past, I've been part of training groups with no leader – whereas here in Kaptagat and as part of the NN Running Team we have leadership positions for various roles. We even have an athlete in charge of cleaning within the camp. So when I first took on the chairman role I was keen to ask the previous incumbent, Philemon Rono, what was needed from me.
I enjoy the responsibility and you never know, the skills I have learned as chairman might help shape my career after I have finished running.