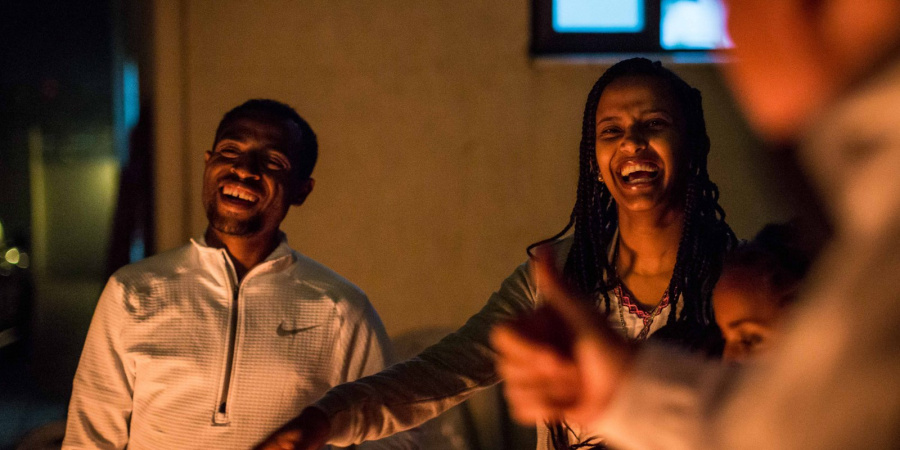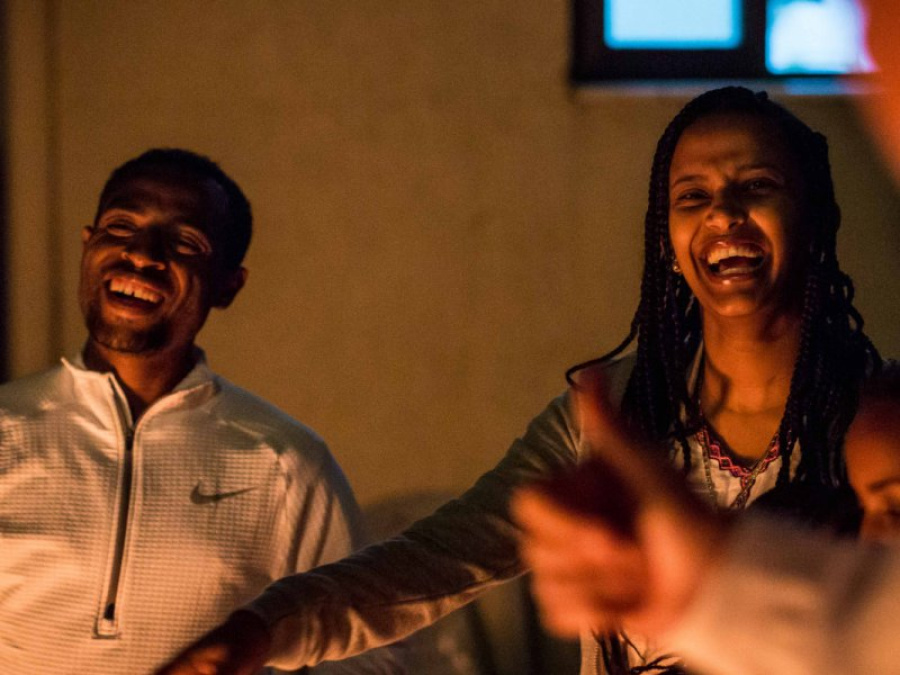 A Day in the Life of Kenenisa Bekele
NN Running Team superstar Kenenisa Bekele is lauded as one of the greatest runners in history. A three-time Olympic champion, world record-holder over 5000m and 10,000m and the third fastest marathoner in history, we delve into a typical day for the 36-year-old Ethiopian.
Morning routine
I sometimes hear of athletes rising at 3am or 4am for training but I don't see a need. I usually wake at 5.30am wash my face, brush my teeth and head out to training. To speed up the process, I will lay out my running clothes the night before.
Sometimes I will eat bread and drink tea before training, but that is usually only if I have a long run or a training session which requires a long drive.
If it is an easy run I start my run from my house and run locally. Often, however, I'm travelling to training by car. If I train at Sululta, where I have my training track, it is not so far. But If I'm training in Sendafa it can take 50 minutes or if I'm training in the South East of Addis Ababa, I'll be driving for an hour.
I use my time in the car to listen to the radio. I enjoy listening to the news and many different types of music. The music helps wake me and put me in a good mood.
Rest and recovery
I often finish training around now 9.30-10am, and then have a late breakfast. I'm not an athlete who eats the same food every day, I like variety. So one day it will a continental breakfast of bread, butter and jam. Sometimes I'll have corn flakes, other days yoghurt/egg or sometimes Ethiopian foods.
After breakfast, I will try and take a rest and a sleep for maybe one-and-a-half to two hours. I'll then relax a little before grabbing some lunch. I might have chicken, red meats or fish with pasta or spaghetti and vegetables.
Business plan
On an afternoon I will also have business matters to attend. I own a hotel – the Kenenisa Hotel – and a track at Sululta. I have a lot of family support in terms of managing the hotel. It is demanding job with 120-130 staff and my wife (Danait) and brother are here to help out. The track also keeps me busy, but I have some educated people to help me so I can focus on training.
Second session
I will often train again on a late afternoon at 3.30-4pm. The type of training can vary. I might run in the park or maybe complete a work out in the gym at my hotel. This might include a run on the treadmill but it might also be a cycle or a session on the cross trainer. It is important to add variety to keep the body and mind interested.
Playtime
The final part of the day is the one I really enjoy because I get to spend an hour or so with my three children (daughter's Elnata, 11, Elsama, 9, and son, Ngus, 5). They enjoy many different activities from playing football and swimming, watching movies or playing video games on the computer.
On a weekend I might take them to a playground or to watch a movie. After my children go to sleep at 7.30-8pm I'll eat dinner. Similar to lunch it could be chicken, meat or fish with pasta or  vegetables. I sometimes eat injera (the Ethiopian sourdough-risen flatbread).
Maybe once a week or once every two weeks I'll eat something sweet. I really enjoy white chocolate cake.
I'll then try and relax by watching TV. I enjoy the news and watching live sport whether that is football, athletics, swimming or tennis, before I go to bed around 10-10.30pm to rest and recuperate for the next day of training.