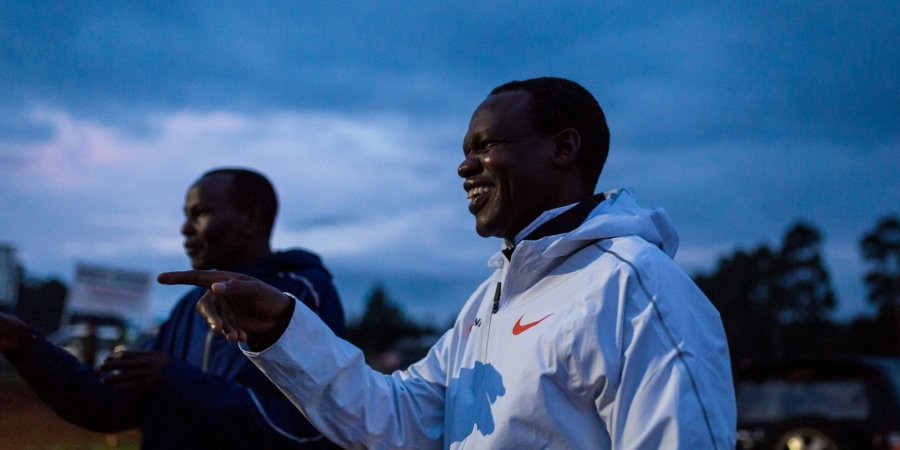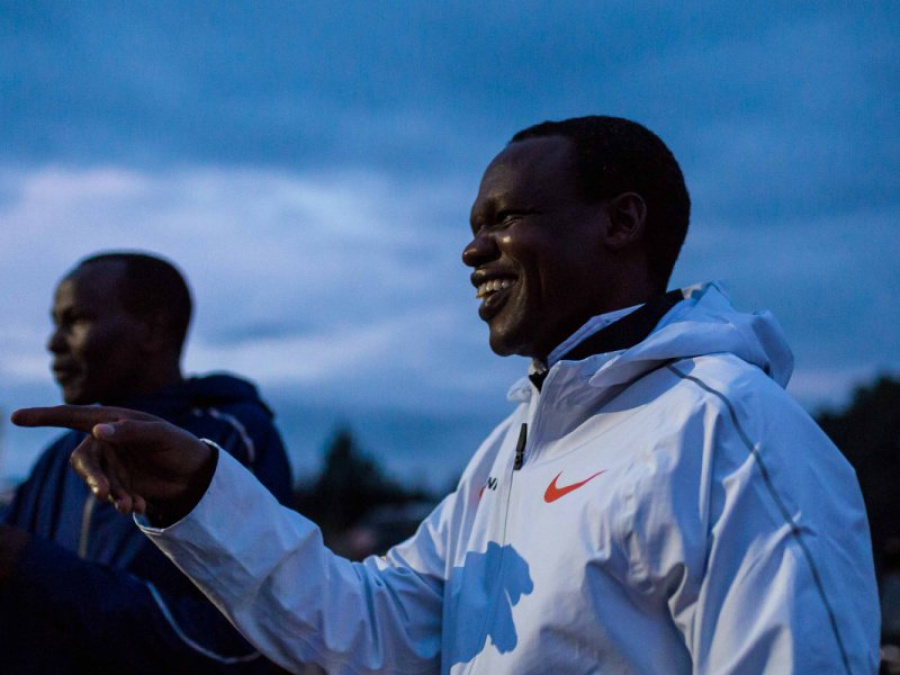 Patrick Sang's guide to coaching
NN Running Team coach Patrick Sang has been the lifelong mentor, coach, father-figure and inspiration to 2018 IAAF Male Athlete of the Year and world marathon record-holder Eliud Kipchoge. After more than 20 years of coaching at the highest level, Patrick offers his five-point guide to coaching excellence.
Treat athletes differently
Athletes have different abilities and also different personalities and approaches to life. Some are impatient, others patient and some are in between, so if you fail to understand them properly you can end up disappointing one or two. It is important as a coach that you make the effort to understand and profile each athlete.
Profiling an athlete is a learning process, which takes time. Initially with any new athlete who joins the group we carry out an analysis of their running to identify any weak or strong areas in training. But we also look beyond the physical and look to their emotions and how they react to certain situations. Some athletes are strong mentally, some are weak and some in between. Having the physical talent is one thing but if you are not concerned with other areas then an athlete may end up abusing that talent. An athlete may not be strong mentally and require a lot of support. Once you identify this, you will be on the best path to dealing with that athlete and getting the most out of them.
Grow your knowledge base
I went through a typical process of moving from being a fairly good athlete into becoming a coach. I attended seminars, I tried to understand sports science and interacted with people in the world of academia – anything to improve me in the field of coaching. 
That thirst for learning and gaining more knowledge should never end. In more recent times I have improved my understanding in two areas. Traditionally long-distance runners have not devoted a lot of time to strength training. But I have been exposed to this knowledge and I have introduced strength training to my athletes' programme. This has had gleaned some excellent results as we have seen a big improvement in injury prevention and athlete performance. I've also interacted with experts in the field of nutrition where I have adjusted athletes' protein, carbohydrate and vitamin intake to aid their recover from training. Both factors have come about through working closely with Global Sports Communication.
Practise patience
Patience is something that I have learned over time and is something I reflected on recently after Eliud set his world record in Berlin. I recall first meeting Eliud 17 years ago when he approached me about writing a training plan for him. It made me think, supposing I had ignored Eliud and I was not patient enough to have worked with him. What would have happened? Would we have seen that world record? Maybe he could have gone through a different system and become a different athlete?
Another moment in my time with Eliud where patience was the right approach as a coach came in 2012. Eliud was at a crossroads at that point. He missed out on making the Kenyan track team for the London Olympicsand we talked about trying something different and maybe pursuing the marathon. I recall we had the chance of Eliud making his marathon debut in London or going to Hamburg (a less competitive marathon). We decided Hamburg would be the best marathon to make his debut (which Eliud won in 2013 in a time of 2:05:30). If I had not shown patience or not had the interests of the athlete at heart, I could easily have said "let's go for London." Instead, we were patient and took a longer-term perspective on his marathon development.
Listen carefully
To listen as a coach is very important. For example, some athletes just talk for the sake of talking. If you are not careful you might just dismiss them as a talker, however you may miss the point. Maybe they are talking so much because they are stressed. If they know you are a coach who doesn't listen they might become more stressed and all you end up doing is disappointing that athlete. You need to remember that the athlete may be looking to you as a shoulder to lean on besides simply imparting technical input. Listening to an athlete will give them the opportunity to believe in themselves and that they have someone to count on and cover their back, beyond just giving them a training programme.
Use your coach's eye
To be very observant – to use what I call coach's eye's – is vital to identify any potential problems with an athlete. As a coach you need to be aware of the many issues which may impact an athlete from overtraining to personal issues. To identify such issues, you need to look carefully. For example, you may work with an athlete who is normally positive but they are suddenly quiet at training as this may be the sign of a problem. It is important to nip any problems in the bud early before they spiral out of control. As a coach you wear many hats; you are a father-figure, mentor and teacher. One way to cultivate trust is to identify the problem and help them on that journey so you have their trust. However, you need to remember you have to be very careful once they have your trust to always act with responsibility.