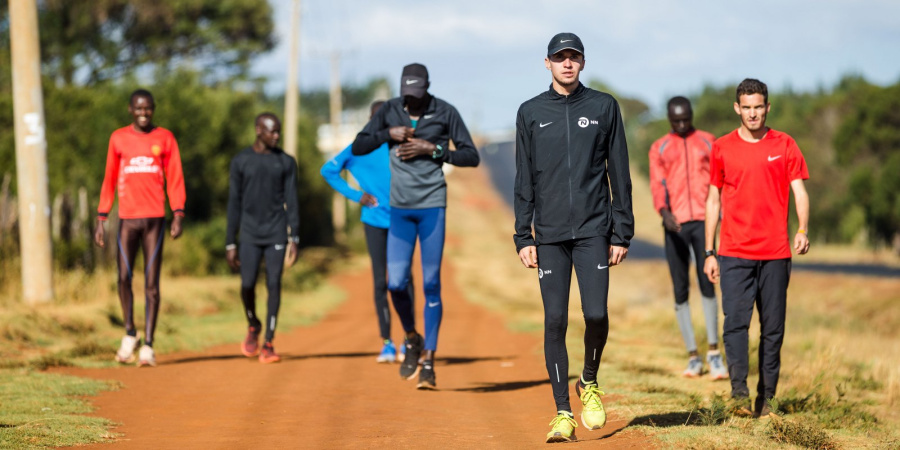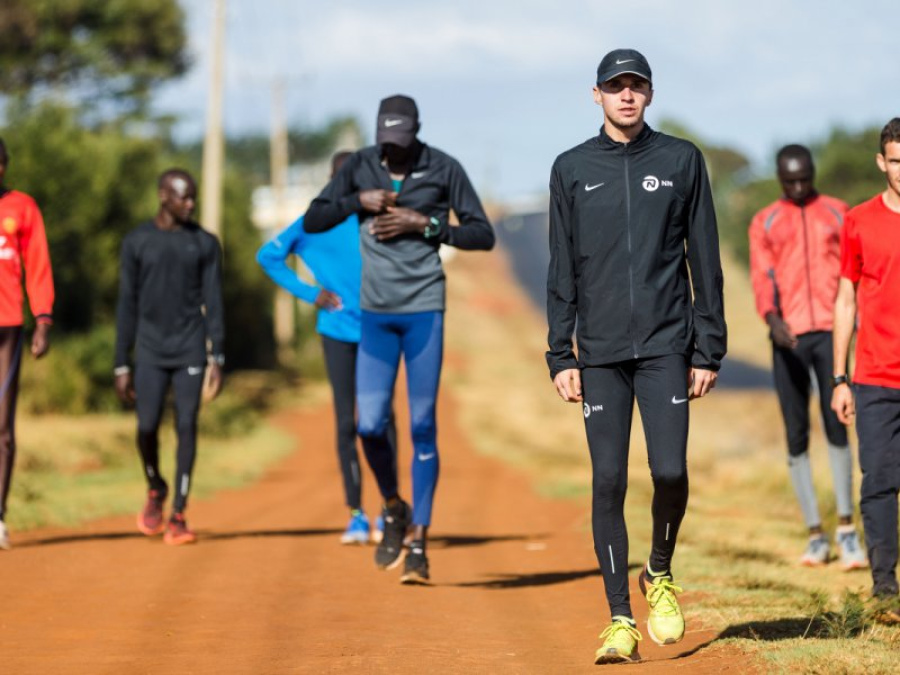 King Julien's template for success
Swiss star of the NN Running Team Julien Wanders has enjoyed an outstanding couple of years with the team and has learned some valuable lessons along the way. Here the 22-year-old European 10km road record-holder, who plans to compete in the RAK Half Marathon on February 8, offers his seven-point mantra for achieving in the sport.
Work on your weaknesses
In 2017 Julien endured what he describes as a "season to forget" on the track. His campaign was littered with DNFs as he became stressed in the countdown to and during races as he sought a 5000m qualification mark for the IAAF World Championships in London.
Failing to reach his goal was a huge disappointment, but he did not shy away from his mental challenges.
"I sought to see a sports psychologist, which helped a lot and I also started to do meditation for 30 to 40 minutes each day," explains Julien. "During this period, I try to think of nothing, just feel my body. When I get close to a race I just try and focus on the hard work in training that I've done to boost my confidence."
The recipe seemed to work as last year he set PB's for the 1500m, 3000m and 5000m (13:24.79) and earned top eight finishes in both the 5000m and 10,000m at the European Championships in Berlin.
Train high, run fast
Since completing an essay topic in his final year at high school on 'Why do Kenyans dominate distance running?' the Swiss athlete has been aware of the benefits of training and living at high altitude.
For the best part of the last four years, Julien has spent the majority of his time based in the Kenyan distance-running Mecca of Iten – at a height of 2400m.
For some years, Julien, who early in 2018 raced to a blistering new Swiss half-marathon record of 60:09 in Barcelona, has seen the benefit of training high.
Make training competitive
Not only is Julien training every day in Iten at a high altitude he is also running alongside a group of top-quality athletes.
"For me the big benefit of living in Kenyan is the training group that I'm a part of," says Julien. "They push me every day and I think we can only get these large training groups of sometimes up to a hundred people in Kenya, Ethiopia and Uganda."
Julien has seen the team of athletes grow around him several of him are now themselves members of the NN Running Team community such as Ugandan Ezekiel Chepkorom, a 2:13 marathoner.
Immerse yourself in the culture
Spending large chunks of the year in Kenya and with a Kenyan girlfriend, Kolly, the East African way of living has become the norm for Julien, who hails for the large Swiss city of Geneva.
"You can say I'm becoming more Kenyan then Swiss," he explains. "It is true that I have really adapted to life in Kenya."
However, besides his family and friends back home there are two things he misses about life in his homeland – chocolate and cheese.
"I make sure I bring plenty of dark chocolate from Switzerland," he says.

Rack up the miles
Julien has never been one to shirk hard work and his training programme under his long-time coach, Swiss-based Marco Jaeger does not cut corners.
Running an average of 180km a week – his maximum weekly training load was 210km – requires a huge dose of mental toughness.
His toughest session is a brutal 6-7km uphill tempo run, which starts at a height of 2000m only to rise to between 2300-2400m – a lung-bursting task he completes once every two to three weeks.
Yet the hard training is reaping rewards.
"I'm finding the easier runs are getting faster," explains Julien. "I used to run them at 4min per kilometres pace but now I can run at a 3:45-3:40 pace."
Aim high
Julien produced an outstanding run at the 2018 IAAF World Half Marathon Championships to finish the top non-African-born runner in eighth.
The performance was a huge breakthrough on the major championship stage for the emerging NN Running Team star and while delighted with his 61:03 run like any top runner he was gunning for the race win.
"I was so happy, it was a great result and this was my first successful display at a major championship," he says. "To finish number eight felt like a victory, although my hope before any race is to win."
Competing in the RAK Half Marathon in the UAE on February 8 represents his next greatest challenge but you cannot knock the scale of his ambition.
"I would like to break Mo Farah's European record (of 59:32)," he says.
Have a great team
Last year Julien Wanders ended his season on a high. After racing to a stunning European 10km record of 27:32 to finish second in Durban – behind his NN Running Team colleague Joshua Cheptegei – in October.
On Dec 30 in Houilles, the Swiss ace chopped seven seconds from that mark, yet he insists the path to achieving the mark is made much easier thanks to the support of the NN Running Team network.
"It is great to receive that level of support from an organisation," explains Julien. "When we go to a race we always have physio support and a coach. We just feel like all we have to do is run and they (the NN Running Team) then take care of all the other extras. Also, being a team-mate to Eliud Kipchoge, Joshua Cheptegei and Kenenisa Bekele we feel like we are part of something big and they act as a huge motivation."