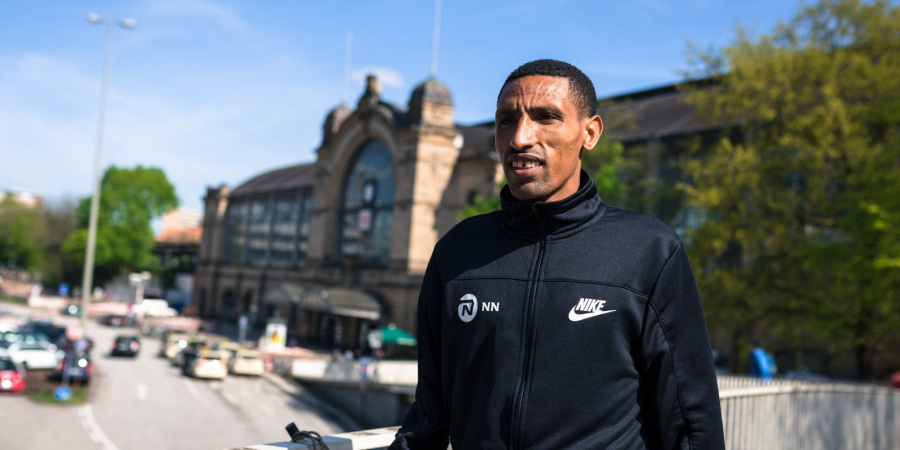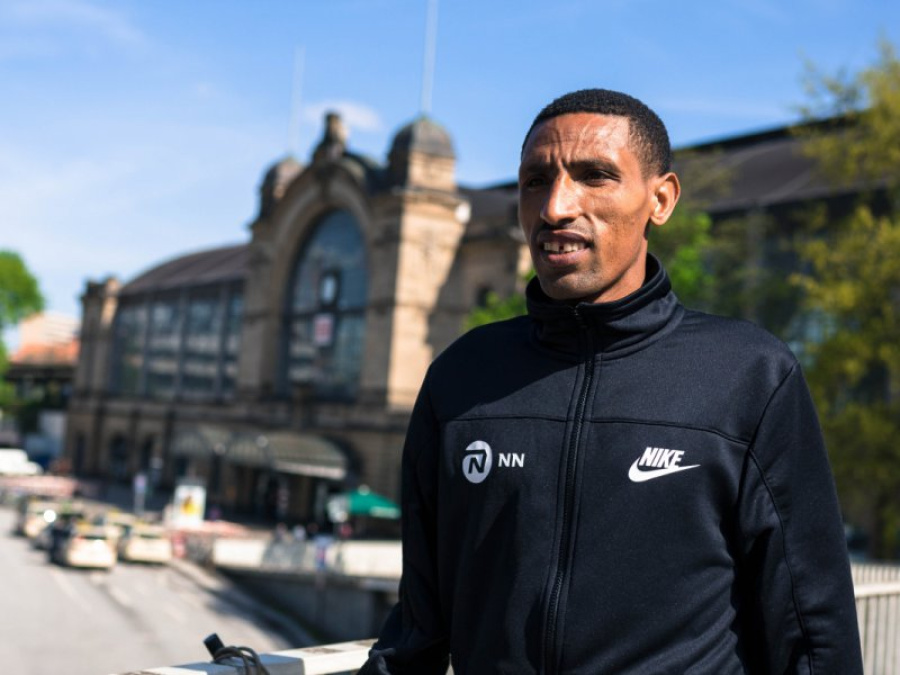 Introducing Solomon Deksisa
We found out more about the rising 24-year-old Ethiopian talent, who proves that nice guys can win.
Haile inspiration
Born the middle of nine siblings in the spa town of Ambo – around 150km to the west of the Ethiopian capital city of Addis Ababa – Solomon was inspired to run after seeing a photo of his compatriot and running legend Haile Gebrselassie.
"I remember first reading about him in that book and that is why I started running," recalls Solomon, who was aged 15 at the time. "I have no real memories of him running, my first knowledge of Haile came from reading that book."
Championship debut
It proved an inspired decision. In his first race he finished second in a local 8km road race before quickly excelling in cross country and winning a regional competition.
Within two years of taking up the sport, he won selection for the 3000m at the 2011 IAAF World Youth Championships in France. There he finished a highly-respectable fourth in the final – setting a PB of 7:42.10 – but craved more.
"I actually thought I could win that race but I made some mistakes," he admits. "I tried to move out from the inside (rail) but became boxed in and Kenyan (William Sitonik) won the race."
Stateside experience
His former management agency encouraged the then teenage Solomon to compete on the US road running circuit – and the willowy athlete enjoyed some success. Aged just 18 he notably won the 10km Crescent City Classic in New Orleans in a personal best of 28:14.
Two years later he made his marathon debut in Paris, however a shin splints issue forced him to DNF having been in contention as part of the lead group at 30km. Nonetheless, a little under two months later Solomon bounced back to offer a glimpse into his exciting road running potential by cruising to an impressive victory in the Rock 'N' Roll San Diego Half Marathon in a personal best time of 60:12.
Marathon breakthrough
A challenging 2015 followed in which a persistent calf problem marred his progress but in 2016 he showed more long-lasting evidence of his marathon ability by placing second in the Rotterdam Marathon in 2:06:22.
That day he finished 11 seconds adrift of Kenya's Marius Kipserem but claimed some notable scalps, finishing ahead of his future NN Running team-mates Geoffrey Kirui, the 2017 world champion, and training partner Tsegaye Kebebe, a former London Marathon winner and Olympic marathon bronze medallist.
Coaching approval
Keen to join a fresh management agency to aid his progression, later that year he joined Global Sports Communication and came under the coaching wing of Getaneh Tessema.
Getaneh, who leads many of the Ethiopian-based NN Running Team athletes, had been hugely impressed with Solomon's performance in Rotterdam and he was delighted to be given the opportunity to coach an athlete he describes as a "special talent."
"He has a great combination of speed and endurance," explains Getaneh. "He can run a very good 10,000m on the track but now he is a top-class marathon runner. He is a special guy; very hard-working who knows what he wants."
2017 challenges
A nagging calf injury hampered preparations for the 2017 Tokyo Marathon, where Solomon was forced to settle for a distant 12th in a relatively sedate 2:09:31. In a race won by former world record-holder Wilson Kipsang in 2:03:58 – Deksisa had ran too aggressively in pursuit of the Kenyan before his race unravelled in the latter stages.
Later in the year he finished a solid third behind NN Running Team athlete Philemon Rono at the Toronto Waterfront Marathon but he was determined for a better 2018.
A year to remember
Committed to building his experience by tackling three marathons in 2018 – last year could not have gone much better for the softly-spoken athlete.
He started the year by claiming his maiden marathon success in Mumbai in 2:09:34 before just three months later claiming back-to-back marathon victories in Hamburg in a 2:06:34. Taking the scalp of former world and Olympic marathon champion and NN Running team colleague Stephen Kiprotich on the streets of Germany was a huge confidence boost, and although he couldn't complete a stunning hat-trick of marathon successes in Amsterdam in 2018 – a stunning personal best of 2:04:40 for third in the Dutch capital revealed yet more progress over the 42.2km distance. 
Mr nice guy
In his downtime a keen fan of Oromo musician – Hachalu Hundessa – Solomon has set some simple goals for the future.
"The ambition is to work harder, win more races and run faster," he says. 
Coach Getaneh is also very excited by his talent but also praises Solomon's affable nature, which he believes has a positive impact on those around him.
"Solomon is talented. He is up there with Birhanu (Legese) and Mule (Wasihun) as three tough guys (in his training group)," explains Getaneh."
"He is always very friendly, a nice guy and very positive and supportive to everyone in that training group. All the guys like him and he is very popular."