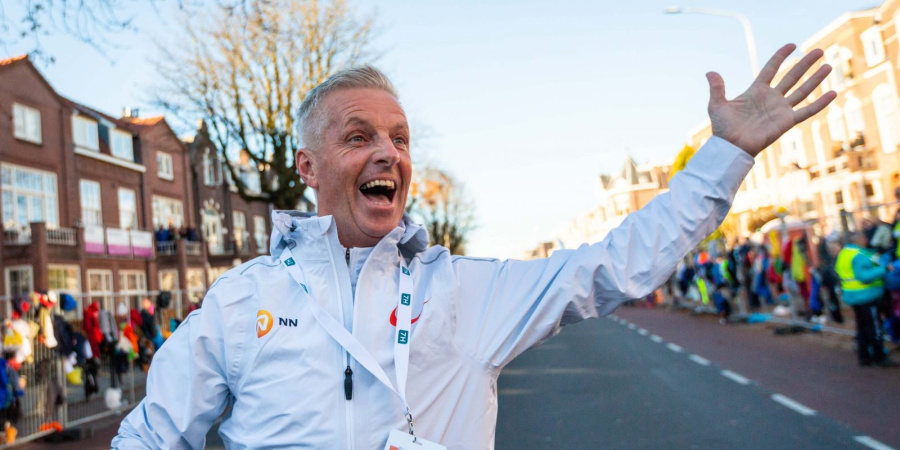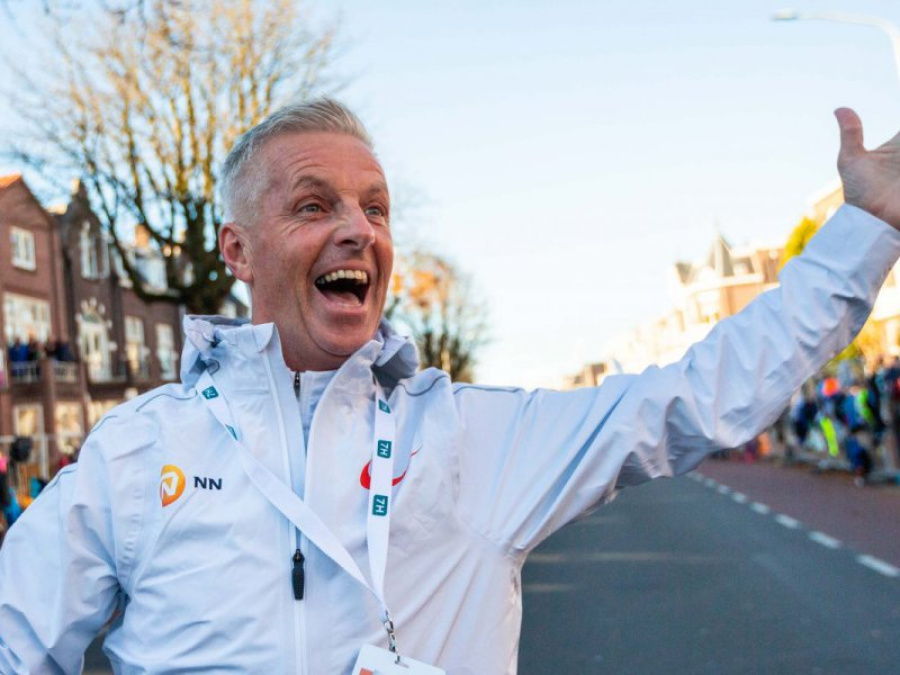 Travelling man
Addy Ruiter has been the quiet coaching brains behind the success of the NN Running Team group in Kapchorwa. We find out more about his globetrotting journey to Uganda.
It was never the grand vision of Addy Ruiter to lead a running revolution. Modest and shy, the avuncular Dutchman only stumbled into coaching in his late 30s but as the architect of the NN Running Team's coaching programme in Uganda he could not now be more settled in the role.
Addy was a respectable 30-minute 10km athlete and a top five finisher at the Dutch Triathlon Championships yet his sporting forays were often sporadic as he was consumed by other priorities.
"Sport for many years was never the most important thing in my life," he explains. "My biggest passion was travel."
Over several decades Addy travelled extensively around the globe. In his lifetime he has visited no less than 93 countries on all continents.
Yet from a young age he always held a fascination for coaching.
"I was aged about 14 or 15 when I bought my first coaching book," he explains. "I was also always very interested and I think I had a greater knowledge than many athletes."
For a short period he coached high school athletes in his native Holland but his coaching story only formerly developed around 15 or 16 years ago.
Initially coaching his then girlfriend, a Dutch triathlete, it was only after a coach left his local running club and he was asked to plug the gap did he start to make genuine strides.
Gradually earning a reputation for developing promising athletes he guided Roy Hoornweg to the 2015 Dutch 10,000m title and a handy 5000m personal best of 13:31.
Yet the whole direction of his burgeoning coaching career was to change three years ago following a chat with Global Sports Communication athlete manager Jurrie van der Velden.
"Jurrie was managing a couple of my athletes at the time and he explained to me that they were looking for someone to coach Joshua Cheptegei in Uganda," explains Addy. "He said 'I know you like to travel and we need an experienced coach with good knowledge, would you be interested?' I was very enthusiastic. I had made many of my dreams reality through travel and it was a great opportunity for me to make other young people's dreams come true as a coach. Since taking on the role three years ago, I have loved every moment."
Initially leading the group while based in the Netherlands was understandably far from straight-forward. With limited knowledge of the local environment, it was hard for Addy to ascertain the precise gradients of the climbs for hill sessions or the quality of the roads for training.
When he finally arrived at their Kapchorwa training base he discovered the scale of the challenge.
"It is a much more difficult environment than, say, in Iten (in Kenya) because Kapchorwa is halfway up the slope of a big mountain," explains Addy. "This means the athletes have two options; to run up or run down. The hilly nature of the terrain makes it very difficult for the athletes to get many kilometres in their legs, so I adjust my training strategy. Rather than tally up kilometres I think more in terms of minutes when setting the training programme."
Even following training sessions as a motorbike passenger can present its challenges as some of the training routes involve leaping over streams.
Lacking the athletics history of Kenya and Ethiopia, Addy has adopted a patient strategy of taking "small steps" in Uganda and the approach is starting to bear fruit.
Eighteen months ago a training camp in Kapchorwa was set up which allows the athletes a more focused training environment with fewer distractions.
Addy has also brought a greater "vision" to the overall training programme and while not making any radical changes he has made some tweaks, which he believes have proved key.
"We lay down the basics but then add the speed sessions at the appropriate time to allow the athletes to run at their best when it counts most," he explains. "This to me has been the biggest reason for our success."
Leading the group is Joshua Cheptegei – the 2017 World 10,000m silver medallist and world 15km record-holder – and the man affectionately known as 'The Chairman" within the NN Running Team camp in Kapchorwa.
Without question he is the star turn in the group and Addy believes there are several factors which can be attributed for his ongoing success.
"He is a little different," muses Addy. "He is an intelligent guy. He spent one year at university and his parents are both teachers. This makes him easy to work with. Winning titles and medals are more important to him then money. He is also very motivated and he knows what he capable of achieving."
Spending approximately five months of the year in Uganda and the remaining seven in the Netherlands, Addy is forced to connect with his athletes when outside of Africa via WhatsApp and occasional video messages. 
Yet what is without question is the reverential status the 55-year-old coach is held within the group. Joshua talks of him as "a mentor" and "father-figure", so what is Addy's philosophy and mantra for coaching.
"I have my own style and it is very important, for me, that I am not only interested in the athlete but also the person," he explains. "It is important I have a good friendship with all my athletes because this gives me extra motivation to help them."
As for the future Addy is looking forward to watching the development of Joshua and others in the training group and he is confident for the future.
"We are very satisfied the quality in the group is growing," he adds. "In the future maybe we have more than just Joshua competing for medals at major championships."
With Addy in their corner, the Kapchorwa-based NN Running Team athletes have every opportunity to succeed.