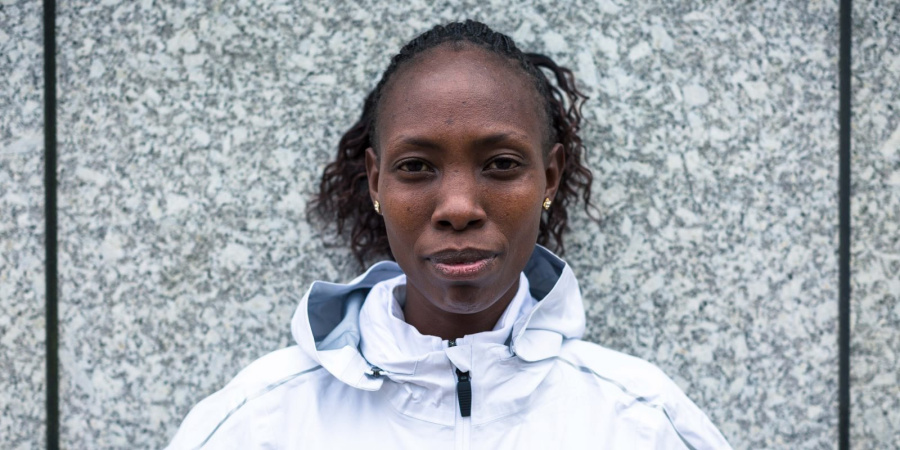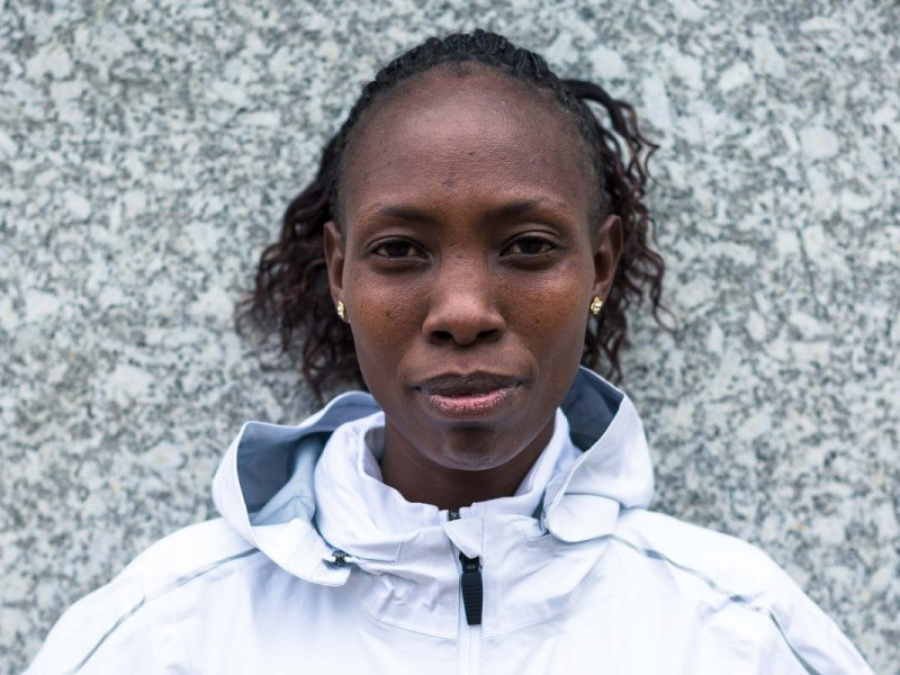 Mustang Selly
Selly Chepyego is riding the crest of a wave as part of the NN Running Team and on Sunday (Apr 14) will be among the lead contenders in the Paris Marathon. We take a look at her preparations and how life in the Kaptagat training camp have contributed to her sparkling recent form.
Selly Chepyego may be the only female marathon runner based out of the NN Running Team training camp in Kaptagat but she is far from alone.
Training and living alongside a large group of elite male marathoners – led by Eliud Kipchoge and Geoffrey Kamworor – as well as a handful of elite female track athletes the gregarious Selly is never short of company.
In fact, compared to her stint in Japan earlier in her career – when she represented the Kyudenko team in Fukuoka – her experiences with the NNRT are the polar opposite.
"Training in Kaptagat is quite different to my time in Japan," she explains. "There I was mainly training alone, whereas here I'm with a group full of great team-mates.
"We motivate each other and training with our crew gives us all greater energy to improve. After training we come together to discuss training and where we can improve – it is really motivating."
Making her international debut 18 years ago when striking 3000m gold at the World U18 Championships in Debrecen, Hungary, few athletes of the NN Running Team boast as much experience as the ever-smiling Selly.
Guided by NN Running Team coach Patrick Sang and mum to 11-year-old Brian and Brilliant, 2, Selly has gone on to enjoy further international success, most notably when winning bronze at the 2014 World Half Marathon Championships.
However, it could be argued her more recent foray into the marathon could yet prove the most exciting chapter of her lengthy career.
Selly first served notice of her exciting 42.2km potential when finishing fourth in 2:26:43 at the 2015 Tokyo Marathon before taking a break to give birth to her daughter, Brilliant.
Last April she made a relatively modest return running 2:38:16 for eighth in Hamburg but six months later in Ljubljana made a huge improvement to record a PB of 2:23:15 for second.
"Training ahead of Ljubljana I was really motivated by the coaches who told me that anything was possible," she says. "I knew with the training I'd done I was capable of producing a better result (than in Hamburg)."
Prior to her last marathon outing in Slovenia, Selly could see she was making huge improvements in the times she was running on her long training runs – which typically alternate each week between 30km and 40km in distance.
And then on race day she lived up her increasingly high level of expectation by hacking almost three-and-a-half minutes from her marathon PB to finish 17 seconds behind her countrywoman Visiline Jepkesho.
It was a sizeable improvement by the likeable Selly, yet it could have been even better had it not been for a mix up at the final drinks station at 40km.
"I misplaced my drink and I took a few seconds to find it," she recalls of the race which took in wet conditions. "I lost a gap on the leader and then I used a lot of energy to close the gap which resulted in me having nothing left at the end of the race."
Yet the ever positive Selly refuses to dwell on the relatively minor incident and draws inspiration from the performance.
"I was very happy with how the race went and I learned a lot," she explains. "My ambition is to one day run a sub-2:20 marathon, I am now only a few minutes away and in my mind it is possible."
Based in the training camp in Kaptagat during week days and typically only reconnecting with her children on a weekend, is a huge sacrifice, according to Selly.
However, she does so safe in the knowledge that she is giving them a better life and her running career has certainly proved inspirational for son Brian.
"Brian is doing great academically and when he grows up says, 'I want to be just like you mum'", she adds.
Since her outing in Ljubljana, Selly has enjoyed an excellent preparation for her next marathon outing in Paris this weekend.
Making significant advances in track sessions in recent months she was satisfied to record a rock solid 68:30 for third in the Barcelona Half Marathon in February and is relishing the prospect of competing in the French capital on Sunday.
"According to the training I've been doing, I know that I can run  faster (than my PB)," explains Selly. "I see Paris as a nice marathon where I can improve my time. I'm aware of the history of the race and that the (women's) course record is 2:20:55, which is something I think I can beat."