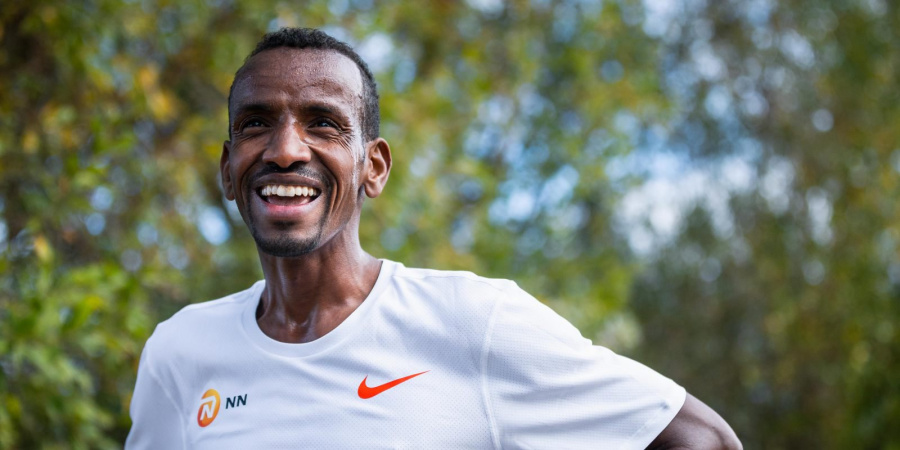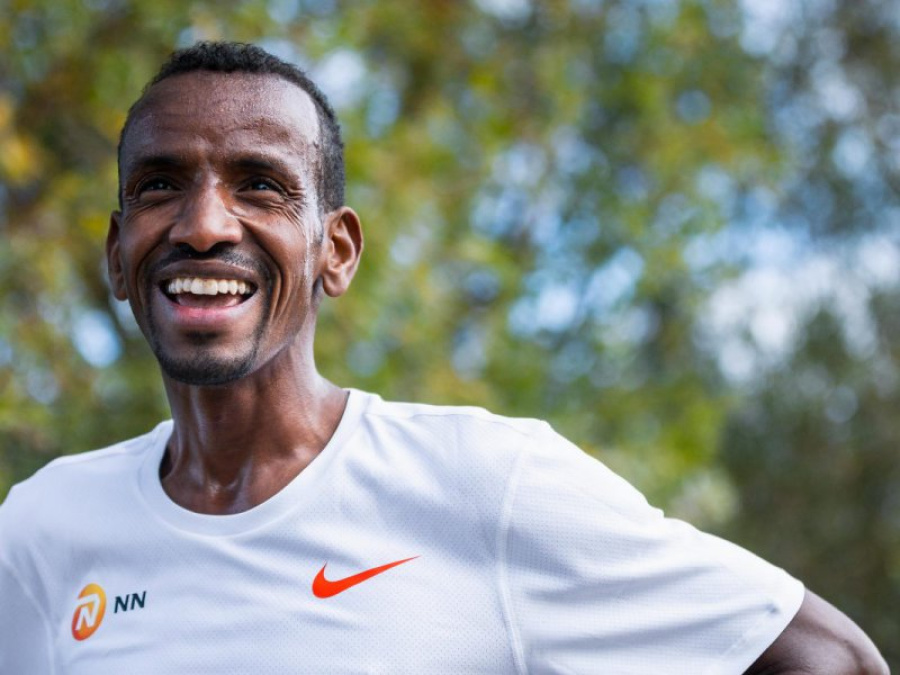 Road to glory
The charismatic Bashir Abdi is set to make his second marathon appearance on the streets of London on April 28. We catch up with the Belgian endurance athlete to talk about his preparations and how he has adjusted to life from the track to the road.
It might seem odd timing to wave goodbye to your track career having secured a European 10,000m silver medal and posted a 5000m personal best in your final two races.
Yet Bashir Abdi knew should his vision of success in the 2020 Tokyo Olympic marathon become reality he had to detach himself from the track and focus on asphalt to maximise his chances of success in the Japanese capital.
"My track season in 2018 went really well for me," admits Bashir. "After making my marathon debut in Rotterdam (where Bashir 2:10:46 for seventh) I really concentrated on the European Championships because it was my last chance to win a (track) medal for my country.
"The conditions were not perfect that day, it was hot and it was not possible to go faster. I thought I had won the race but in the last seconds the French guy (Morhad Amdouni) came back, but I was still happy to win silver. 
"Then to go on and run a fast time (13:04.91) in the Brussels Diamond League, the fastest by a European that year, you might think, why move to the road? I agree, it has not been an easy decision. Yet I know that in order to have enough experience on the start line in Tokyo, I need to make that move to the marathon now. I made my debut in 2018 and I would like to run in one paced marathon and one non-paced marathon this year in preparation."
And so marathon number two for the affable Belgian will come at the London Marathon on April 28, where he will race alongside his good friend, training partner and four-time Olympic track champion Sir Mo Farah as well as NN Running Team icon Eliud Kipchoge.
Based for much of the year in Sululta, Ethiopia – where he regularly uses the training track of distance running superstar Kenenisa Bekele – has proved a success.
Nonetheless, stepping up his mileage from around 150-165km a week as a track athlete to an average of 175km preparing for a marathon has provided its challenges.
"Training now takes a lot longer," adds the 30-year-old Somali-born athlete who is coached by Northern Irishman Gary Lough. "On the track it can take 30 minutes to finish a session but with marathon training it can take 30 minutes just to warm up!"
"The training requires a lot more patience, although it is not as fast or intense as track training. The tempo runs are nowhere near as fast as a track workout," explains Bashir, who trains twice a week for six days a week. "The distance may be longer but the pace feels very comfortable for me."
"I think I have mentally improved as an athlete and when things are no longer going well, I don't panic. I think one of the reasons I no longer panic is I have a great team around me and if I have a question, I can always find someone who can give me an answer."
He praises the support the NN Running Team have given him as he prepares for his second marathon. Bashir is treated once a week in Ethiopia by physio Sjors Schipaanboord.

The switch to becoming a permanent road runner has not been the only major change in his life since last summer. In early October his wife, Nimo, gave birth to their first child, Khadra, and although it is difficult to spend lengthy periods of time away from the family due to training demands – he feels his daughter's arrival has given him a new lease of life.
"Being away training can he hard, although technology like FaceTime can make it a little easier," he explains of how he connects with his family. "But when I'm home it is so nice. Khadra gives me so much motivation and energy," he explains.
Competitively, since the 2018 track campaign, he has also shown some encouraging signs on the road.
Last September he finished a rock-solid third in the Great North Run scalping more than a minute from his previous half-marathon best in 60:42. In his most recent outing, he placed second behind Farah in a solid 61:16 at the Big Half in London.
So leading into his second marathon what are Bashir's hopes and expectations?
"Last year I ran 2:10:46, so I would like to run quicker," he says. "In the same breath, the time will depend on factors such as the weather and pacemakers. I just hope to have a fun day. I hope to have a great day."