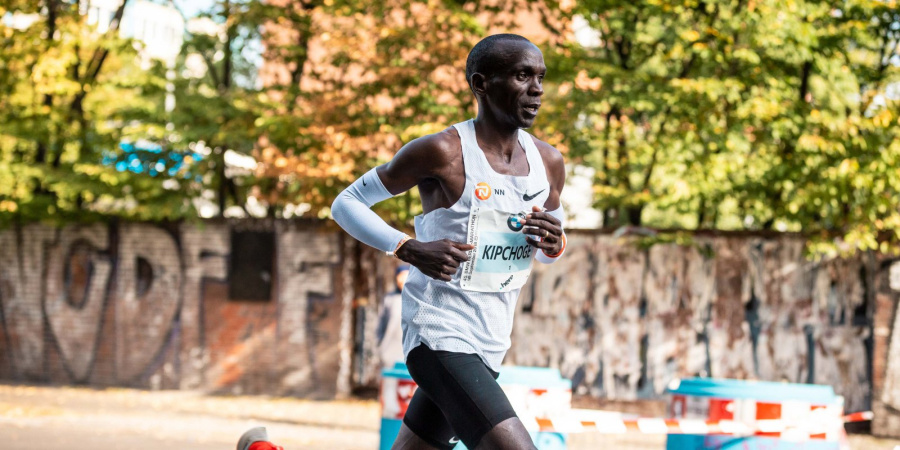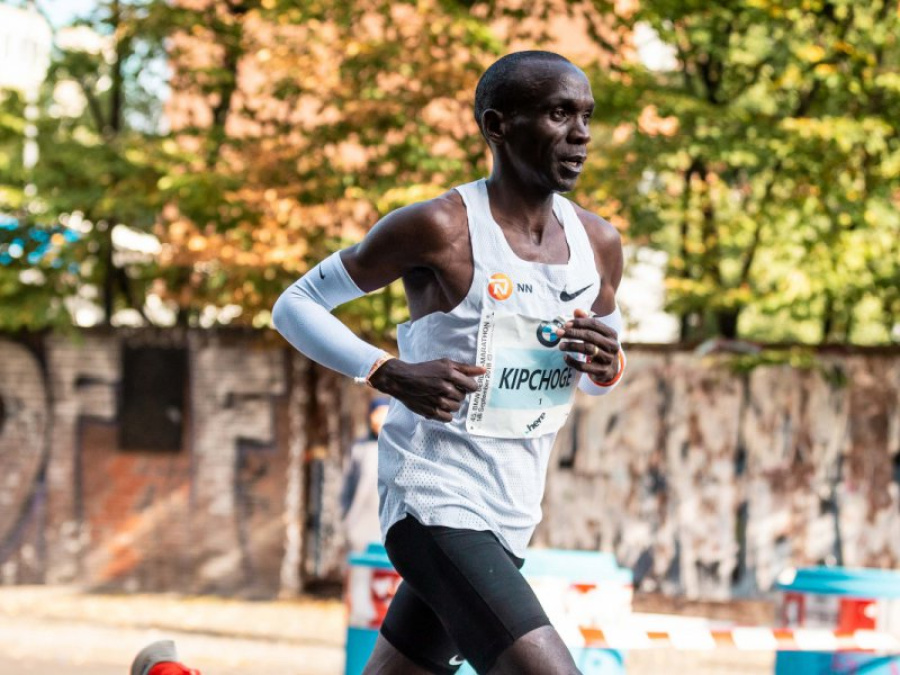 Eliud in numbers
NN Running Team superstar Eliud Kipchoge is bidding for an unprecedented fourth London Marathon title on Sunday. As a tribute to the incomparable marathon maestro we bring you his unparalleled marathon career in numbers.
3 – The number of seconds per mile on average Eliud rang quicker than the previous world record holder Dennis Kimetto when smashing his fellow Kenyan's world record mark at last year's Berlin Marathon.
8 – The number of Marathon Major victories accrued by Eliud throughout his career; the most by any athlete. He has won three times each in Berlin and London, once in Chicago and the 2016 Rio Olympic crown (Note, World Championships and Olympics are classified as part of the World Marathon Majors series).
12– The total number of men in history (excluding Eliud) who have ran quicker than Eliud's average best marathon time of 2:04:06 from his 12 career marathons.
13 – The average speed in miles-per-hour Eliud completed his world record marathon in Berlin.
17 – The total number of kilometres Eliud had to run his world record-breaking performance in Berlin on his own after the final pacemaker, Josphat Boit, dropped out of the race.
23.2 -The maximum temperature in Celsius that Eliud faced when winning his third London Marathon title in 2:04:17 last year.
33 – The number of seconds quicker Eliud completed the second half of the 2018 Berlin Marathon in on his way to the world record. (first half 1:01:06 and second half 1:00:33). Note, athletes from only ten countries in the world were able to run a quicker half marathon time in 2018 than the time Eliud ran to complete the second half of his marathon world record!
51 – The number of years ago since the world marathon record was improved upon by a greater margin than Eliud achieved in Berlin. The Kenyan great hacksawed 1:18 from Dennis Kimetto's world record with his stunning 2:01:39 in Berlin last year.
69.19 – The average pace in seconds Eliud completed every 400m when smashing the world record in Berlin.
70 – His margin of victory in seconds from Ethiopian silver medallist Feyisa Lelisa when striking Olympic marathon gold at the Rio Olympics. This was the greatest victory margin in an Olympic marathon for 44 years.
91 – The total percentage of marathon wins Eliud has racked up since making his debut over the classic distance in 2013. Excluding Breaking 2 he has won ten out of 11 marathons.
152 – The number of seconds quicker that Eliud (2:00:25) ran the marathon in as part of the Nike Breaking 2 project than the then world record mark of Dennis Kimetto (2:02:57).
215 – The record-breaking number of scoring points Eliud has totalled in Major Majors. The most by any man.
2033 – The number of days and counting since Eliud was last defeated in a marathon. On September 29, 2013 Wilson Kipsang beat Eliud into first place in the Berlin Marathon. Since then, Eliud has won an incredible nine straight marathons.
122,746 – The number of likes he received for this post thanking his sizeable support team on the day of his world marathon record.
380,000 – The number of Instagram followers Eliud has attracted since joining the social platform in August, 2016.